There's no better way to learn about a coffee-producing country than to visit, and yet you can spend a lot of time in BoliviaBolivia has always been a coffee origin with great potential, the potential to have a unique Specialty coffee offering with unique cup character.: There's no better way to learn about a coffee-producing country than to and still not understand the complexThe co-presence of many aroma and flavor attributes, with multiple layers. A general impression of a coffee, similar to judgments such as "balanced" or "structured" relationship between coffee and culture. My first trip to Bolivia was really an awakening to the dramatic landscape, the soaring altitude of La Paz, the very basic lives of the coffee farmers, the complexities of the nations economy and politics.
Bolivian Coffee Attributes
Great Bolivia coffees are delicate, bright and aromatically sweet, the classic "clean cupClean cup refers to a coffee free of taints and defects. It does not imply sanitary cleanliness, or that coffees that are not clean (which are dirty) are unsanitary. It refers to the flavors, specifically." They have subtle fruit notes, like pear, apple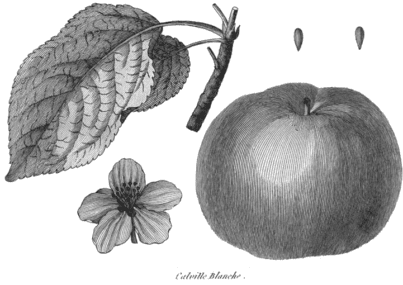 An acid that adds to favorable perceptions of cup quality; malic acid often adds apple-like acidity, and perhaps other taste aspects recalling apples. Malic acid is yet another of the many acids that adds to, apricot, tangerine and lemon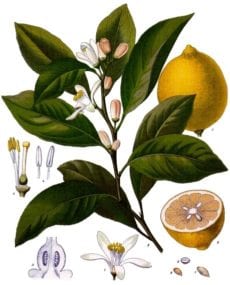 Lemon notes, as well as other related citrusy flavors or acidities, are prized in coffee. These usually express themselves as a bright accent in the cup, or aromatic citrus aspects, but not as blunt sourness.. They can develop roast flavors that are malty, chocolatey, nutty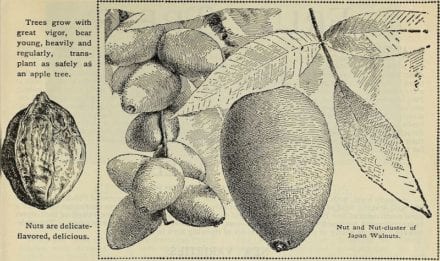 Nutty is a broad flavor term, reminiscent of nuts ... but what kind exactly?: Nutty is a broad flavor term, reminiscent of nuts. It is tied intrinsically to roast taste and the degree of roast, (almond and hazelnut, not the off notes of peanut shells), with caramel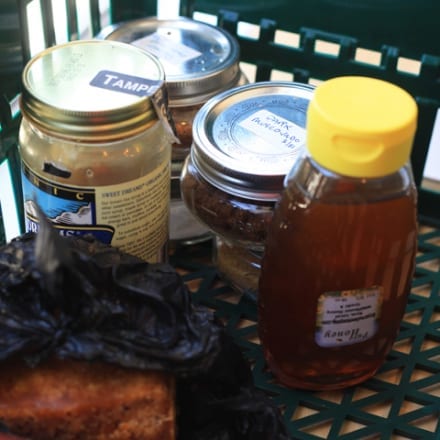 Caramel is a desirable form of sweetness found in the flavor and aroma of coffee, and is an extension of roast taste. Extremely light or dark coffees will lose potential caramel sweetness, as it exists or honeyIn coffee, honey-like sweetness is often found, but we use terms such as refined honey (highly filtered and processed) as opposed to raw honey rustic honey sweetness. This form of sweetness is largely a dynamic sweetnessSweetness is an important positive quality in fine coffees, and is one of five basic tastes: Sour, Sweet, Salty, Bitter, Savory (Umami). In coffee, sweetness is a highly desirable quality, and the green bean has. The best flavors really emerge as the cup cools and do not diminish but grow in intensityWe have a simple scale to rate intensity in our coffee reviews, from Mild to Bold. Low intensity does not mean low quality!: We have a simple scale to rate intensity, from Mild to Bold.. Bolivia does indeed have all the ingredients to produce great coffee, especially in terms of altitude (plenty of that!) and seedstock: the plants are almost all traditional TypicaA coffee cultivar; a cross between Typica and Bourbon, originally grown in Brazil: Mundo Novo is a commercial coffee cultivar; a natural hybrid between "Sumatra" and Red Bourbon, originally grown in Brazil. It was developed varietal, with some CaturraCatimor is a broad group of cultivars derived from a Hibrido de Timor (HdT) and Caturra cross, highly productive, sometimes with inferior cup flavor. The main issue is the Robusta content in HdT, although this. Much of the production is from traditional organicGrown without the use of artificial fertilizers, herbicides, etc.: Organic coffee has been grown according to organic farming techniques, typically without the use of artificial fertilizers. Some farms have more local Organic Certification than the farming practices, with a lot of the co-ops certified Organic and Fair TradeFair trade is an organized social movement and market-based approach to empowering developing country producers and promoting sustainability.: Fair trade is an organized social movement and market-based approach to empowering developing country producers and promoting as well.
Quality Issues
There are some quality issues that are being addressed with assistance from USAID, inspired largely by the attempt to limit coca production in the Andes This is expressed through direct farmer assistance and programs like Cup of ExcellenceThe Cup of Excellence is a competition held yearly in many coffee-producing countries, designed to highlight the very best coffees from each origin.: The Cup of Excellence (COE) is a competition held more-or-less yearly in. One problem is that the coffee was formerly sent from the main growing regions, the Yungas (a vast fertile region on the east-facing slopes of the Cordillera Occidental – the Western range) including the Caranavi region, to La Paz for processingThe removal of the cherry and parchment from the coffee seed.: Coffee is either wet-processed (also called washed or wet-milled) or dry-processed (also called wild, natural or natural dry, and we abbreviate it DP sometimes).. La Paz is the highest national capital on Earth, at a whopping 12,500 feet. The coffee was sent up the treacherous road when it was pulped, fermentedAs a defect flavor, a fruit quality in a coffee that is excessively ripe, toward rotten. Fermented flavor can be the result of poor wet-processing, over-ripe cherry, or some other contamination in the processing. As and washed, but not fully dried.
The combination of coffee that was moist enough to keep fermenting, plus frigid and dry atmosphere at a high altitude, dealt a "one-two punch" to the coffee chemistry, and weird flavors resulted. But now the co-ops are starting to process their coffee themselves, gaining more control over quality, providing more jobs in the community, and sending the coffee over the mountains only when it is in a physically stable condition. These are the nuts and bolts of how a coffee is transformed from an under-priced under-achiever to a recognized name in the market, a distinct originIn coffee talk, it refers to a coffee-producing region or country; such as, "I was just at origin." Of course "Origin" for most product we use is not a beautiful farm in a temperate climate,, a unique cup character at full bloom.
In recent years, some of the hopes for a broad range of top quality coffees from Bolivia, available from season to season, have not been realized. There is an issue with the Typica cultivar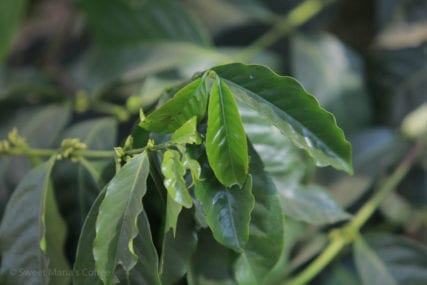 USDA is (obviously) the United States Department of Agriculture. USDA also had coffee plant breeding programs in the past and one variety they distributed to Indonesia and was widely planted is called USDA  (sounds like , especially when it is grown under rusticA general characterization of pleasantly "natural" flavors, less sophisticated and less refined, but appealing. : What is Rustic? This is a general term we came up with... Dried Apricots from Sun Maid at the supermarket, conditions by small-holder farmers, who tend to lack the resources for soil and plant inputs as well as great management of the coffee shrubs (pruning, etc). Typica plants seem to have a more exaggerated biennial output, but when you add poor nutrition and other agricultural practices it is a very dramatic drop from a high-volume harvest to a low-volume one. The extremes of high and low crops affect quality in terms of picking and milling as well. The system doesn't function well when it is overloaded with coffee, and the wet mills cannot keep up. Nor do you see the best quality coffees in extremely low harvests, where pickers tend to harvest more unripe cherries along with the ripe ones (they are paid by the volume they pick), and dry mills might relax standards to maximize their output.
Importing the Good Stuff
We have been going to Bolivia for years. Before the Cup of Excellence program took root in Bolivia, I attended a highly educational national cupping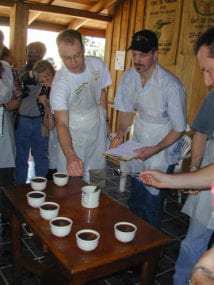 Cupping is a method of tasting coffee by steeping grounds in separate cups for discrete amounts of ground coffee, to reveal good flavors and defects to their fullest. It has formal elements and methodology in competition. You can check out my little odd Bolivia movie if you are so inclined. Lately we have found great coffees, but in fairly small volumes and at top prices. This makes our Bolivia offerings a bit more expensive, but we feel the cup quality deserves the price. And the fact Bolivia comes in fresh at the time of year when the bright Central American coffees are flagging a bit makes them an attractive option to maintain the highest cup quality throughout the year.