Kivu is the main coffee-producing area of Congo, a general name for East Congo (Kinshasa).
It borders on UgandaWhile Arabica was introduced at the beginning of the 1900's, Robusta coffee is indigenous to the country, and has been a part of Ugandan life for centuries. The variety of Wild Robusta Coffee still growing, RwandaRwandan coffee was, at one time, rarely seen in the United States as either a Specialty grade or low-end commercial coffee. There simply was not that much coffee produced in Rwanda that went anywhere besides, BurundiBurundi coffee bears resemblance to neighboring Rwanda, in both cup character, but also the culture surrounding coffee. Burundi is a small landlocked country at the crossroads of East and Central Africa, straddling the crest of, and Lake Tanganyika on the east. Kivu is divided into three provinces, Nord-Kivu (North Kivu), Sud-Kivu (South Kivu), and Maniema. Primary production includes coffee, cotton, rice, and palm oil, and tin and some gold are mined too. For coffee the quality potential is high, but the political turmoil and power struggles make actual stable business practice a huge challenge.
Politics and Power Struggles in Congo
The Ruwenzori mountains, Kahuzi-Biega National Park, and part of Maiko National Park are part of this region. Most of Kivu was controlled (1961—62) by the breakaway regime of Antoine Gizenga, which was centered at Kisangani (then Stanleyville). Kivu was a base for various rebel groups in the 1990s. Later, a revolt against the central Congolese government at Leopoldville [now Kinshasa] broke out in Kwilu and Kivu provinces.
Since then the Kivu rebels have established a Revolutionary Government of the Eastern CongoKivu is the general name for East Congo (Kinshasa), covering a very broad geographical area, and the lake of the same name that divides them. It borders on Uganda, Rwanda, Burundi, and Lake Tanganyika on with headquarters at Bujumbura, the capital of Burundi. (Part of the Congo problem is the direct involvement and support in turmoil sponsored by neighboring governments).
The Ruzizi Valley in Kivu is controlled by the rebels who claim to be led by Patrice Lumumba (who in fact was killed in 1961!!!). With recent elections in Congo, the hope for stability and the continuation of the cease fire is possible. But this is a tumultuous political scene, with rare earth mineral, gold and diamond wealth as inspiration to the various factions. Consequently, the Kivu area is directly affected.
How Coffee is Affected in Congo
Of course, smallholder coffee farmers are the first to suffer. So in a sense the export of coffee to the US is in itself a positive sign about East Congo stability. What I hope to see next is NGOs and others move in and try to firmly re-establish the coffee trade, rebuild mills, offer education toward specialty coffee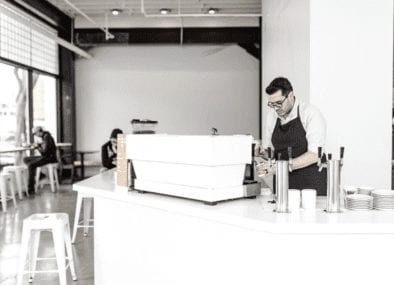 Specialty coffee was a term devised to mean higher levels of green coffee quality than average "industrial coffee" or "commercial coffee". At this point, the term is of limited use, since every multi-national coffee broker production, and install a Fair TradeFair trade is an organized social movement and market-based approach to empowering developing country producers and promoting sustainability.: Fair trade is an organized social movement and market-based approach to empowering developing country producers and promoting pricing model.
The fact is, Congo coffee is being exported on the cheap. The price is below fair trade level – the bare minimum we like to pay, with most of our lots offered at higher-than-fair-trade prices. And even though the coffee comes from Cooperatives, it's very difficult to verify how much money actually makes it back to the farmer-members. With a little help, we hope to see this change, keeping fair and transparent business practices as a primary goal. We have encouraging prospects in the DRC, and with overall quality potential being high, there is a lot of interest.