(01/20/14)
Before coffee was sold by the name of the source country, it was listed by the nearly mythic names of the port city from which it shipped. Names like Mokka or Kalossi or Rio or MandhelingA trade name used for wet-hulled Sumatra coffees. It is an area and a culture group as well (spelled Mandailing often) but there is not as much coffee production in this area anymore, south of were not where the coffee was grown, nor was the name of the country the primary identifier.
Contrary to modern concepts of "waves" in coffee innovation (as if pouring water from a kettle through a paper filter was just discovered), for me the most monumental shift in the coffee trade developed in the trading house of C.E. Bickford and a handful of others, where instead of evaluating the quality of coffee by where the ship came from and what it looked like, they began to "blind taste" coffee. Suddenly, the value order of coffee became intrinsic to the substance itself, not a matter of provenance.
But even in the 1920s the Tea and Coffee Trade Journal offering ads from brokers would list an extensive list of originIn coffee talk, it refers to a coffee-producing region or country; such as, "I was just at origin." Of course "Origin" for most product we use is not a beautiful farm in a temperate climate, countries. Coffees like Mokka and Java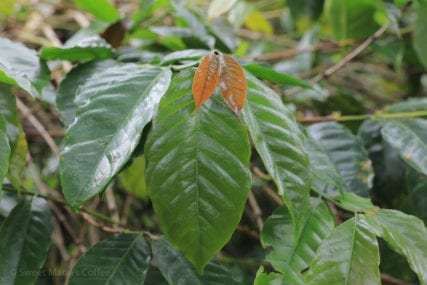 There are several types of Abyssinia, but they are not from Ethiopia but rather Indonesia. Abyssinia 3 = AB3. PJS Cramer, a Dutch plant researcher, introduced this variety in 1928, supposedly from Ethiopia seed stock. It was that had sold for 5x to 10x a Santos BrazilBrazil is a coffee giant . As Frank Sinatra sang, "they grow an awful lot of coffee in Brazil".: Brazil is a coffee giant . As Frank Sinatra sang, "they grow an awful lot of coffee dropped in value. The fetishism behind aged coffeeAged coffee is not the same as old coffee. Aged coffee typically has very strong earthy flavors, and can be very pungent, leather or tobacco aromas and flavors.: There are different methods for aging coffee, which would include all the distant origins that traveled largely by sail, slowly fadedA general characterization that cup flavors are diminishing in quality due to age of the green coffee, and loss of organic compounds. Before the use of inner lining barrier bags such as Grainpro or Ecotact, away. And refreshingly, Hawaiian "Kona" coffee was listed as a reliable mild, a good blender. And a new appreciation was born for the Hard Bean coffees of Central America.
But as I look at our offering list now, and see that, by following cup quality where we truly find it, we end up with a lopsided listing, I start to wonder if the logic we inherited has much merit. For me, it's no longer about whether GuatemalaGuatemalan coffee is considered a top quality coffee producer in Central America. Due to our proximity to Guatemala, some of the nicest coffees from this origin come to the United States. : Guatemalan growing regions is a better coffee than Costa RicaCosta Rican coffee is typically very clean, sweet, with lots of floral accents. hey are prized for their high notes: bright citrus or berry-like flavors in the acidity, with distinct nut-to-chocolate roasty flavors.: Can a or Honduras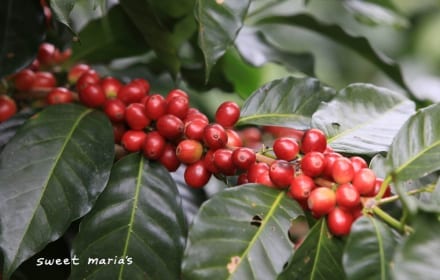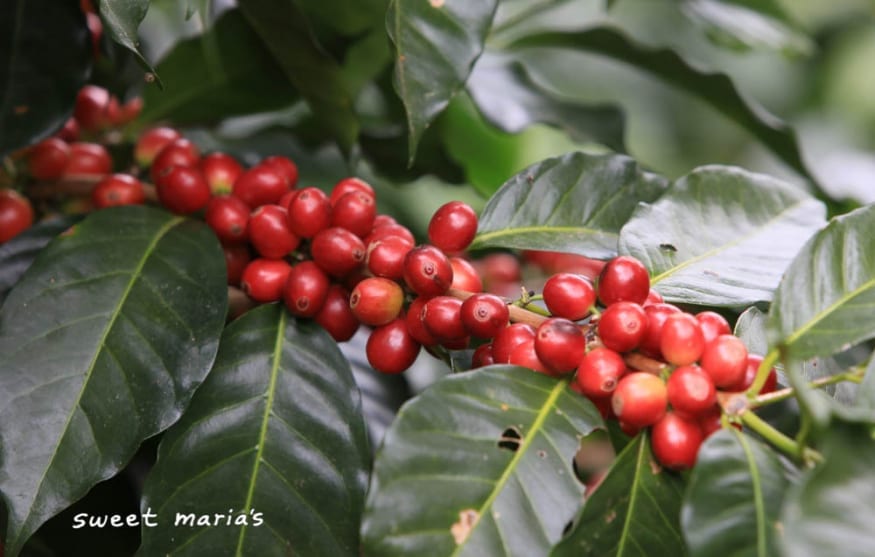 Honduran coffee was absent from the top ranks of the Specialty market, but that has changed. It has all the environmental factors on its side: soil, altitude, climate. All it's neighbors have sophisticated coffee production:. Who cares? And who in the world can compare a Copan coffee versus an Ocotopeque coffee, or a Fraijanes versus a San Pedro Necta coffee? They stand as distinct as their flavor profiles, and the coffee shrub has no concern if it's roots are in El SalvadorEl Salvador coffee had an undeservingly poor reputation for years, marred mostly by the inability to deliver coffee of high quality in an unstable political climate. Unfortunately, agriculture is the first to suffer in revolution, or PanamaPanama coffee ranges from medium quality lower altitude farms to those at 1600 - 1800 meters centered in the area of Boquete in the Chirqui district near the border with Costa Rica. Some farms feature or Chiapas or Cuilco.
Should a roaster care if all their coffees at a given time come from Africa, because that is where all the good samples came from? Or their entire menu is from, say … Guatemala and ColombiaColombian coffee is highly marketed and widely available in the US. They have been largely successful at equating the name Colombian Coffee with "Good" Coffee. This is half-true. Colombian can be very balanced, with good? When customers ask for coffee from BoliviaBolivia has always been a coffee origin with great potential, the potential to have a unique Specialty coffee offering with unique cup character.: There's no better way to learn about a coffee-producing country than to, do they just want to chat, or show off what they know? Or do they actually know the flavor profileFlavor Profile implies a graphical impression of a particular coffee, whether it be an artistic portrait or data graph of the perception of flavor compounds. In the case of our spider graph charts in each of Bolivia and believe they cannot find that from somewhere else? Right now we have an amazing list of RwandaRwandan coffee was, at one time, rarely seen in the United States as either a Specialty grade or low-end commercial coffee. There simply was not that much coffee produced in Rwanda that went anywhere besides coffees, sparkling fresh. Does it matter that Rwanda is no where near Central America, or is it more important that in the landscape of taste, you can find compelling relationships in these coffees?
I was video chatting with Dan and Schooley and that's the thoughts that percolated up from our conversation. I would like to hear yours. -Tom