Good news, Sammy Sosa …the Dominican produces more than mild cigars
It has a tradition of coffee production that dates back several centuries now. One would expect Dominican coffees hold true to the soft, mild profile of Island coffees in general. If you like clean tasting wet-processed coffees from Central America or Island coffees from the Caribbean or HawaiiThe Kona district on the big island of Hawaii produces the best coffee from this state - clean, sweet and mild. : Ah, Hawaii... what a nice place. They grow nuts, fruit, and coffee. The, Dominican coffee hold promise.
And yet there are often problems with picking, processingThe removal of the cherry and parchment from the coffee seed.: Coffee is either wet-processed (also called washed or wet-milled) or dry-processed (also called wild, natural or natural dry, and we abbreviate it DP sometimes). and prompt exportation of lots. The coffee is either damaged at the farm, at the mill, or in transport. We are hoping to uncover a great source for Dominican coffee that has a clean cupClean cup refers to a coffee free of taints and defects. It does not imply sanitary cleanliness, or that coffees that are not clean (which are dirty) are unsanitary. It refers to the flavors, specifically character, and have been cupping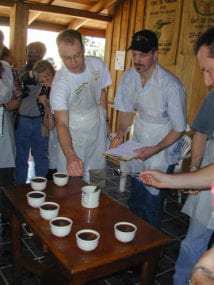 Cupping is a method of tasting coffee by steeping grounds in separate cups for discrete amounts of ground coffee, to reveal good flavors and defects to their fullest. It has formal elements and methodology in samples that are quite brilliant lately, showing the potential is far greater than other Caribbean coffees.
In fact this coffee can be much more like Central American coffees than I would have expected, with excellent sweetnessSweetness is an important positive quality in fine coffees, and is one of five basic tastes: Sour, Sweet, Salty, Bitter, Savory (Umami). In coffee, sweetness is a highly desirable quality, and the green bean has and bright acidity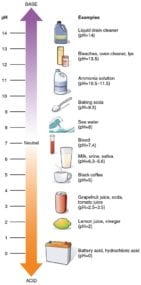 Acidity is a positive flavor attribute in coffee, also referred to as brightness or liveliness. It adds a brilliance to the cup, whereas low acid coffees can seem flat. Acidity can sound unattractive. People may. We expect to see these coffees land in late July based on the crop and export time. There have been some interesting efforts on a very small scale to get some better results from this originIn coffee talk, it refers to a coffee-producing region or country; such as, "I was just at origin." Of course "Origin" for most product we use is not a beautiful farm in a temperate climate,. Of special note is the work done by Dallis Brothers coffee.