Nicaraguan Coffees Have a Wide Range of Flavor Attributes
Some cup like Mexican coffees from Oaxaca, others have a more pronounced acidity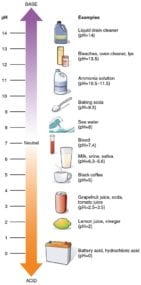 Acidity is a positive flavor attribute in coffee, also referred to as brightness or liveliness. It adds a brilliance to the cup, whereas low acid coffees can seem flat. Acidity can sound unattractive. People may. Some are mildly citrusy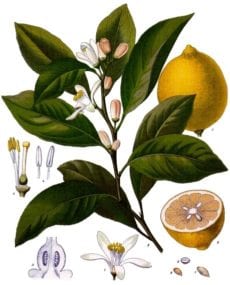 Qualities in coffee that are reminiscent of a citrus fruit; orange, lemon, grapefruit, kumquat, etc.: Qualities in coffee that are reminiscent of a citrus fruit; orange, lemon, grapefruit, kumquat, etc. Usually these terms imply a and bright, such as the coffees of Dipilto in Nueva Segovia departmentA Department is the term used in some Latin American countries for a State or County. For example, Huila Department is the state in the South of Colombia.. The botanical cultivars utilized are traditional: Typica, some BourbonA coffee cultivar; a cross between Typica and Bourbon, originally grown in Brazil: Mundo Novo is a commercial coffee cultivar; a natural hybrid between "Sumatra" and Red Bourbon, originally grown in Brazil. It was developed and MaragogypeMaragogype is a mutation of Typica coffee and was discovered in Brazil. The Maragogype is a large plant with big leaves, low production and very large fruits (and seeds / green beans). It has been dominate, along with Caturra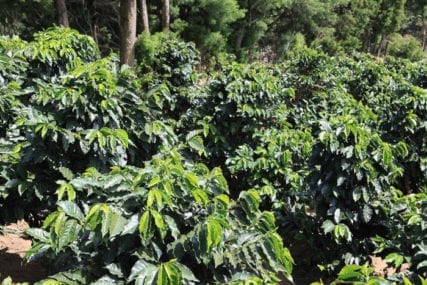 Caturra is an Arabica cultivar discovered as a natural mutant of Bourbon in Brazil in the first decade of the 20th century,  but wasn't studied until 1937. It has a good yield potential, but was and PacasA mutation of Bourbon cultivar that appeared in El Salvador in 1949: Pacas is a natural mutation of Bourbon cultivar that appeared in El Salvador in 1949. It has good cup character, and is an. There is some of the less desirable Catimor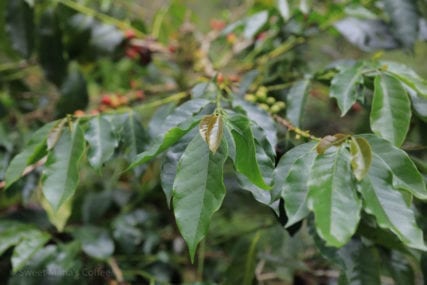 Ateng is a common name for Catimor coffees widely planted in Sumatra and other Indonesia isles.: Ateng, with several subtypes, is a common name for Catimor coffees widely planted in Sumatra and other Indonesia isles. varietal, but many farms removed it after the "catimorCatimor is a broad group of cultivars derived from a Hibrido de Timor (HdT) and Caturra cross, highly productive, sometimes with inferior cup flavor. The main issue is the Robusta content in HdT, although this craze" 10-20 years ago passed.
When in season, we offer some new "exotic" cultivars too: a PacamaraAs the name implies, Pacamara is a large bean cultivar, a cross between Pacas and Maragogype with unique flavor properties. This variant originated in El Salvador in 1958, and has spread to nearby Central American, a "Java" cultivar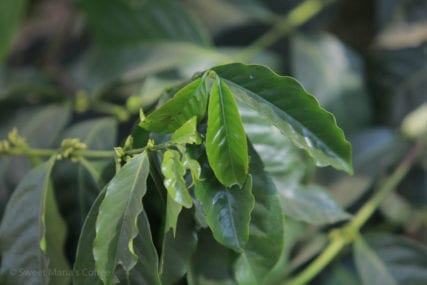 USDA is (obviously) the United States Department of Agriculture. USDA also had coffee plant breeding programs in the past and one variety they distributed to Indonesia and was widely planted is called USDA  (sounds like  and the large bean Maragogype. Pulp NaturalPulp natural is a hybrid method of processing coffee to transform it from the tree fruit to a green bean, ready for export. Specifically, it involves the removal of the skin from the coffee, like process is also a variation that gives the cup great bodyAssociated with and sensed by mouthfeel, body is sense of weight and thickness of the brew, caused by the percentage of soluble solids in the cup, including all organic compounds that are extracted from brewing and a slightly rusticA general characterization of pleasantly "natural" flavors, less sophisticated and less refined, but appealing. : What is Rustic? This is a general term we came up with... Dried Apricots from Sun Maid at the supermarket, fruitedIn some coffee taster's lexicon, "fruity" means the coffee is tainted with fruit, and "fruited" means a coffee is graced by positive fruit notes. We don't exactly see the difference in terms of these two layer. It seems that many of the growers in Nicaragua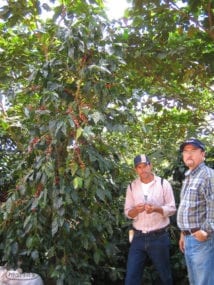 Nicaraguan coffees from the Segovia, Jinotega, Ocotal and Matagalpa regions are nice balanced cups. They often possess interesting cup character along with body and balance, outperforming many other balanced Central American and South American high-grown, sensing that the value of their Caturra coffees reaches a certain ceiling and rises no further, are trying many combinations of coffee variety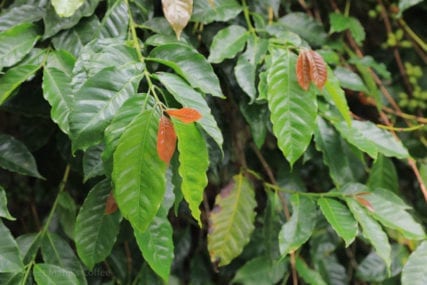 Hibrido de Timor abbreviated HdT is the interspecies hybrid of C. Arabica and C. Canephora (Robusta) that was found in Timor Leste in the 1940s. It has been the bases of plant breeding for disease and processingThe removal of the cherry and parchment from the coffee seed.: Coffee is either wet-processed (also called washed or wet-milled) or dry-processed (also called wild, natural or natural dry, and we abbreviate it DP sometimes). to command higher prices. We value the approachable sweetnessSweetness is an important positive quality in fine coffees, and is one of five basic tastes: Sour, Sweet, Salty, Bitter, Savory (Umami). In coffee, sweetness is a highly desirable quality, and the green bean has and restraint of wet-processed old-style varietals like Bourbon and Typica, and their offspring like Caturra. We feel that an occasional foray into the exotic is fine, but people want to drink these classic coffees more often than unbalanced, one-off, odd coffees. So we like to see growers focus the core of their efforts toward these sweet and elegant coffees, not the flash-in-the-pan varietals or processing experiments.
If you are a fan of a heavy Full City or Vienna roastVienna roast occurs at the beginning of second crack. The Vienna stage is where you begin to find origin character eclipsed by roast character.: Vienna roast occurs at the beginning of second crack. The Vienna (in either case, you are letting the 2nd crackAn audible popping sound heard during roasting. In coffee, one refers to "first crack" and "second crack," which come from two different classes of chemical reactions.: An audible popping sound heard during roasting. In coffee, start and you stop the roast before it gains its momentum), then you really need to try a Jinotega or Matagalpa Nicaraguan at that roast level. They have enough body to stand up to dark roasts and the great balanceSuggests a harmony and proportion of qualities, and implies mildness since no one quality dominates.: Balance is both an obvious and slippery taste term. It implies a harmony and proportion of qualities, and perhaps a and pungentRefers to an aggressive, intense aroma or flavor, often related to spices (pepper) or roast tastes. Pungent foods are often called "spicy", meaning a sharp or biting character, but not unpleasant. Bittersweet tangy roast flavors bittersweetness is unparalleled! Roasted to Vienna stage, these coffees can make excellent and unique single-origin espressoA small coffee beverage, about 20 ml, prepared on an espresso machine where pressurized hot water extracted through compressed coffee.: In its most stripped-down, basic form, this is a working definition for espresso: A small.
Check out this Nicaragua and El Salvador travelogue from 2006