PeruPeruvian coffees have Central American brightness but in a South American coffee flavor package overall. The good organic lots do have more of a "rustic" coffee character.: Organic Peru ... you can get it anywhere has always possessed amazing potential to produce great quality coffee…
…yet excellent Peruvian coffees are rare. To some degree, the success of Peru coffee has been it's downfall. OrganicGrown without the use of artificial fertilizers, herbicides, etc.: Organic coffee has been grown according to organic farming techniques, typically without the use of artificial fertilizers. Some farms have more local Organic Certification than the certified Peru coffees are ubiquitous, always as close as your local Trader Joe's, but the coffee is often poorly picked, processed and roasted, if it is even freshly roasted at all.
We have been hard at work to establish stable relationships in Peru to gain access to the best coffees. A great Peru is a clean, wet-processed coffee with striking acidic brightnessA euphemistic term we use often to describe acidity in coffee. A bright coffee has more high, acidic notes. : A euphemistic term to describe acidity in coffee. A bright coffee has more high, acidic, a clean cupClean cup refers to a coffee free of taints and defects. It does not imply sanitary cleanliness, or that coffees that are not clean (which are dirty) are unsanitary. It refers to the flavors, specifically, moderate fruit or floral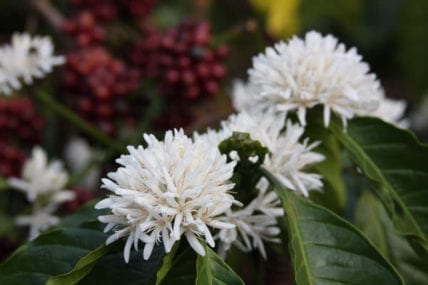 Floral notes in coffee exemplify the connection between taste and smell. Describing the taste of a specific flower is near impossible...we always default to "it tastes like it smells" which, admittedly, isn't the most helpful.  hints, and good basic sweetnessSweetness is an important positive quality in fine coffees, and is one of five basic tastes: Sour, Sweet, Salty, Bitter, Savory (Umami). In coffee, sweetness is a highly desirable quality, and the green bean has. The dominant aspect is the brightness. Great Peru coffees are grown at exceptional altitudes, often above 1800 meters, and most of the plants are old TypicaA coffee cultivar; a cross between Typica and Bourbon, originally grown in Brazil: Mundo Novo is a commercial coffee cultivar; a natural hybrid between "Sumatra" and Red Bourbon, originally grown in Brazil. It was developed variety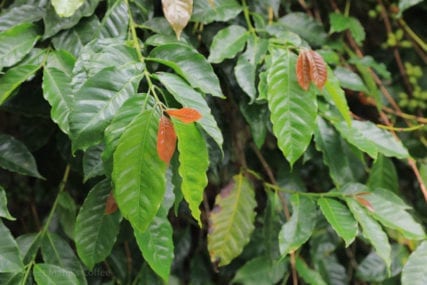 Hibrido de Timor abbreviated HdT is the interspecies hybrid of C. Arabica and C. Canephora (Robusta) that was found in Timor Leste in the 1940s. It has been the bases of plant breeding for disease. So with great altitude, great Typica varieties, and plenty of farmers to grow coffee, why is Peru not often found among first class coffees like small-farm Southern ColombiaColombian coffee is highly marketed and widely available in the US. They have been largely successful at equating the name Colombian Coffee with "Good" Coffee. This is half-true. Colombian can be very balanced, with good lots, or great 1800 meter Guatemalas?
Peru is Usually the Cheapest Certified Organic Coffee
It's the "blender" coffee of Organics; it's $4/Lb. roasted at Trader Joes, and it is threatening to lower prices for organic coffee farmers globally. The Peruvian coffee industry took note of the premium prices paid for Organic coffee, and realized they could produce Organic for less cost, focusing on quantity, not quality. They wanted to be to organic coffee what Vietnam is to robustaRobusta usually refers to Coffea Robusta, responsible for roughly 25% of the world's commercial coffee. Taxonomy of Robusta is debated: some sources use "Robusta" to refer to any variety of Coffea Canephora, and some use. There are stories of forests being clear-cut for organic coffee farming (it takes 3 years for an existing farm to become certified organic… not so with a "new" farm). I doubt the image of cutting down forests to grow organic product is the image consumers have in mind … then again, it's organic and it's $4 per lb. roasted. Well, you get what you pay for.
Okay, I am a little cynical about Peruvian coffee. It's not because there aren't good lots though. They do exist and it takes some detective work to find them and some skill to get them out of the country in good condition. After all, Peru is a hugely varied land and they produce a lot of different coffees. It's the land of the Incas and by most measures a latecomer in the modern world coffee trade.
Historical Bias
Peruvian offerings are hardly mentioned in William Ukers' 1936 edition of All About Coffee and have not been well thought of due to an indelicate, blunted acidity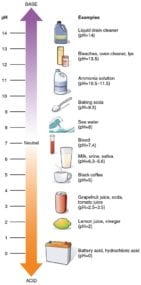 Acidity is a positive flavor attribute in coffee, also referred to as brightness or liveliness. It adds a brilliance to the cup, whereas low acid coffees can seem flat. Acidity can sound unattractive. People may that doesn't have the refinement of Centrals. I think a lot of this is historical bias because Peru can produce some very fine coffees. In general, these coffees have Central American brightness but in a South American coffeeSouth American coffee varies widely from country to country, from chocolaty, nutty, low acid Brazils to brighter Colombias, Peru coffees to high grown Bolivia and Ecuador. Venezuela was a large producer in the past but<coffee flavor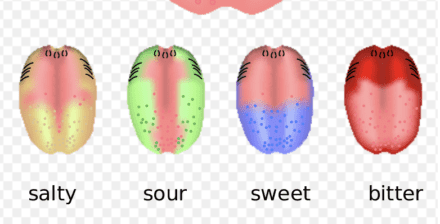 The overall impression in the mouth, including the origin character as well as tastes that come from the roast.: This is the overall impression in the mouth, including the above ratings as well as tastes package overall. The good organic lots do have more of a "rustic" coffee character, but mostly because of poor processingThe removal of the cherry and parchment from the coffee seed.: Coffee is either wet-processed (also called washed or wet-milled) or dry-processed (also called wild, natural or natural dry, and we abbreviate it DP sometimes). practices. Coffees with flavors like this might be pleasant enough, but sweetness and fruitedIn some coffee taster's lexicon, "fruity" means the coffee is tainted with fruit, and "fruited" means a coffee is graced by positive fruit notes. We don't exactly see the difference in terms of these two notes can be unstable and might fade a few months after arrival in the US. We avoid these coffees.
It's a lot of work to find a good lot among the abundance offered by brokers and other channels, although they can be found. We prefer to work in a more direct way to identify single farmers or small groups to import, and then we work with mills and exporters to get the coffee out intact. The journey overland, and processing facilities in the hotter coastal zones can kill a coffee if care is not taken.
I have been to Peru a few times – here is the travelogue from my first visit in 2006, and then when I acted as head judge of regional competition in 2008 and participated as a judge on a second trip. I went to visit the Quillabamba area more recently, and others have taken over on the trips since then. -Tom
View Sweet Maria's Peruvian coffees