Comparing our drum-style home coffee roasters can be difficult. Here is a quick summary of the drum coffee roasters we offer at Sweet Maria's
Are those 4 ounce air roaster batches not lasting as long as they used to? Are friends and family hitting you up for more of your home roasts? Maybe the larger batch size of a drum roasterA roaster with a rotating drum that provides agitation to the beans, while a heating element (typically either electric or gas) provides heat. The metal drum conducts heat... ...more might be a good reason to shop for a new machine. It's always important to do your research before getting a new roaster. Here's all the drum roasters we carry so you compare, contrast and decide which one's the best for you. 
---
Aillio Bullet R1 V2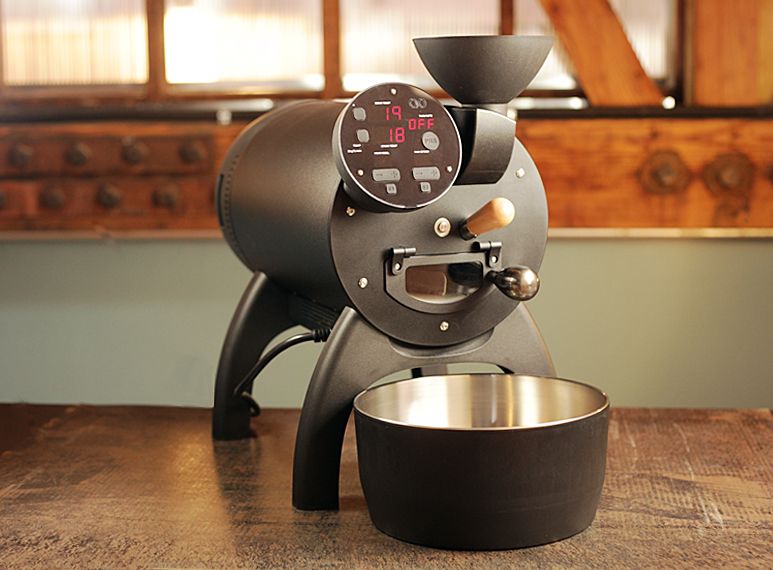 Want to roast a whole kilogram (2.2 pound) batch? The Aillio Bullet can do it with the ability to save, share  and replicate profiles with your PC or Mac. Automatic drum pre-heating, adjustable heat, adjustable fan speed and continuous real-time feedback provided by infrared bean/drum temperature probes allow for precise, consistent roasting.  It doesn't just look like a tank. It's built like one. The build of the bullet is phenomenal and is bound keep roasting for years. This is our top-of-the-line machine with commercial quality. It does put a dent in the pocketbook ($3499 right now!) for sure, but the Bullet is built for many years of service if maintained properly. See the Aillio Bullet Roaster at Sweet Maria's
---
Behmor 2000AB Plus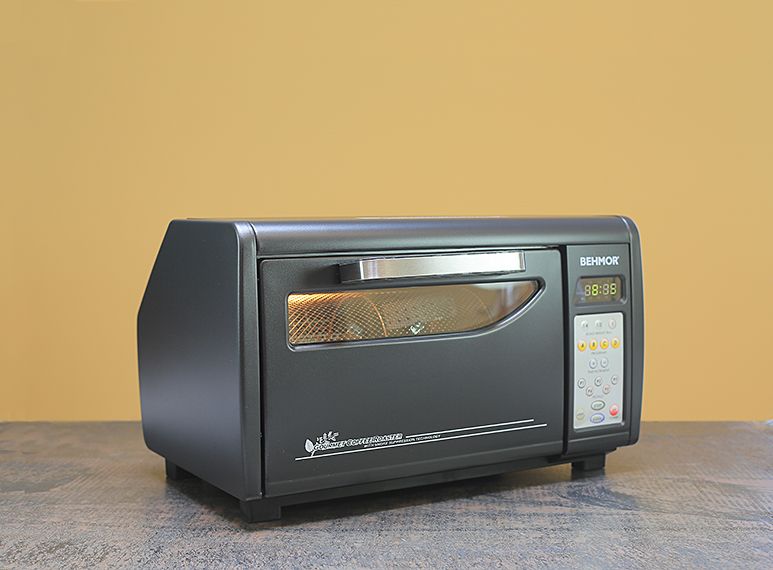 Behmors have always been a top seller at Sweet Maria's. Folks love them because they roast up to a pound, the customer support is great and they are very easy to operate once you get used to the controls. It does a great job of burning off roast smoke before it has a chance to set off your smoke alarm (we still recommend good ventilation). Clean up is easy and a little TLC will extend the life of your BehmorA popular electric drum roaster designed for home use, with variable batch sizes (from 1/4 pound to 1 pound) and a smoke-reduction system. It has been modified and... ...more for years. It's awesome for light to medium roasts and always produces nice, even batches. If you are looking to roast dark on a regular basis, there are better options out there. The control panel allows you to toggle between manual mode and the preset profiles. The $479 price is pretty good for a roaster that can do 1 pound, and includes free coffee. See the Behmor 2000AB Plus at Sweet Maria's
---
Hottop Roasters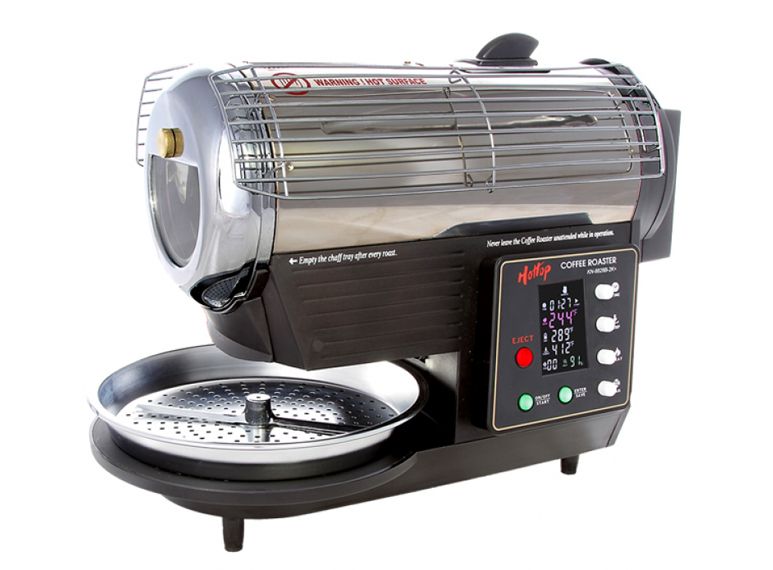 Hottops have a 9oz capacity and mimic the behavior of a commercial roaster. Stainless steel drum, check. External cooling tray, check.  They come in two different models. The "Basic" and the "2K+" which has more options like the ability to connect the roaster to roasting software. Keep in mind they do require a little more upkeep than other rosters we sell but it's worth the time if you want the commercial roster experience without the commercial roaster price tag. The price is $1300-$1800 depending on the model. See our HotTopA home drum roaster with a 9oz capacity, adjustable heat and airflow profiling, and an external cooling tray.: A home drum roaster with a 9oz capacity, adjustable heat... ...more models at Sweet Maria's.
---
Gene Cafe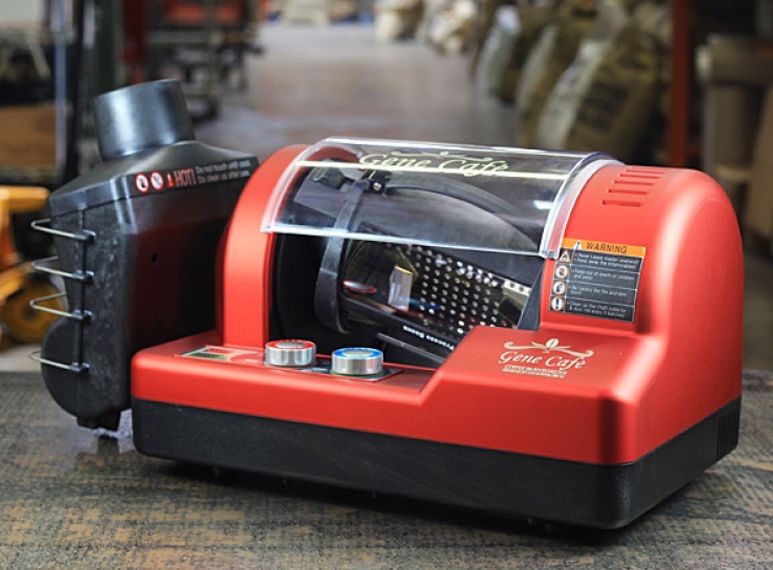 We love the intuitive controls and incredible build quality of the Gene Cafe'. It's technically a drum roaster by definition since it's uses an off camber rotating glass drum but unlike the other drum roasters we carry, a flow of hot air roasts your coffee. Keep in mind that you will have to find a way to route the smoke out of your roasting area. The exhaust port is just asking to be fitted with a small dryer hose so you can navigate smoke to a window or oven vent. Red or black…you choose. $650 with free 8 Lb coffee sampler. See the Gene Cafe at Sweet Maria's