Roasting starter kits, what are these all about? Perhaps you've been roasting in a popcorn popper or a cast-iron skillet and it's time for an upgrade. Whatever your reason, these homeroasting starter kits have everything one needs to roast, track, and store their own coffee, in a nice discounted price for the bundle.
The Whirley Pop was manufactured to make popcorn, but you can get a remarkably good roast in this thing, just like a cowboy might have done over a campfire. This is a totally manual, back to basics, DIY method of roasting. You will have to adjust the stovetop heat, sit there and crank the handle for anywhere from 8-15 minutes depending on roast profileRoast Profile refers to the relationship between time and temperature in coffee roasting, with the endpoint being the "degree of roast". Roast profiling is the active manipulation of the "roast curve" or graphed plot of, and then dump the roasted coffee into a vented receptacle to cool.
This kit comes with a Whirley Pop aluminum, an 8lb green coffee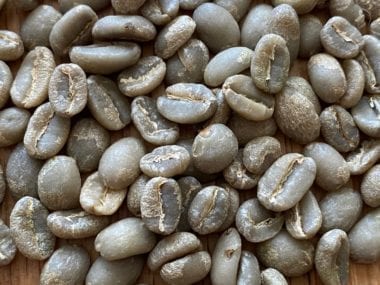 Green coffee refers to the processed seed of the coffee tree fruit. Coffee is a flowering shrub that produces fruit. The seeds of the fruit are processed, roasted, ground and prepared as an infusion.: Coffee sampler, a thermometer, a Sweet Maria's roast log, and 10 1lb valve bags to store roasted coffee.
We chose the FreshRoast sr500 to represent the air roasting category. We really like this machine and think it does a great job roasting coffee to a range of profiles, from City to Full City +. You can control the heat of the air, the fan speed, and the roast time, plus theres a cooling cycle. You can also access the roast chamber during a roast which can be helpful if you feel the coffee isn't getting agitated enough to maintain an even roast, then you can get in there with a wooden spoon or something and manually stir it.
This kit comes with the FreshRoast sr500, an 8lb green coffee sampler, a Sweet Maria's roast log, and 10 1/4lb valve bags for storing roasted coffee.
The BehmorA popular electric drum roaster designed for home use, with variable batch sizes (from 1/4 pound to 1 pound) and a smoke-reduction system. It has been modified and upgraded in refining the base model over the years. 1600 + is our best selling drum roasterA roaster with a rotating drum that provides agitation to the beans, while a heating element (typically either electric or gas) provides heat. The metal drum conducts heat to the beans, so drum roasters heat, possibly even our best selling roaster, period. You can roast up to 1lb of coffee at a time, with a lot of control. You can use one of the pre-programmed profiles to roast, or go fully manual. There's excellent smoke suppression due to a catalytic converter, and it's very quiet. This is a great machine with a good deal of control for those that want to profile their roasts.   
This kit comes with the Behmor 1600 +, an 8lb green coffee sampler, an Escali L600 high precision scale, a Sweet Maria's roast log, and 10 1lb valve bags for storing roasted coffee.