Nov. 3, 2016
Our sample sets are great for coffee roasting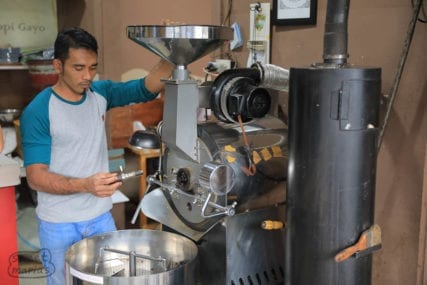 The application of heat to green coffee seeds (beans) to create palatable material for brewing a great cup!: Coffee roasting is a chemical process induced by heat, by... beginners and for experienced roasters with an adventurous spirit. They are also perfect for those who have a difficult time making decisions since they are very convenient to order.
Our Standard 4 and 8 Pound Sample Sets

These consist of four or eight single pound bags from different growing areas (Central America, South America, Africa and Indonesia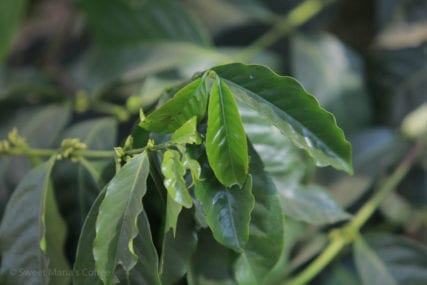 USDA is (obviously) the United States Department of Agriculture. USDA also had coffee plant breeding programs in the past and one variety they distributed to Indonesia and was...) which means you can expect a wide spectrum of flavor. This is as great way to educate your palate and associate growing regions with different flavor notes. If you are thinking of purchasing a roaster, keep in mind we ship them with free or discounted sample sets.
The coffees in the sets change almost daily so we can't take requests in regards to which ones up in your sample set, but we can promise that you will get an excellent variety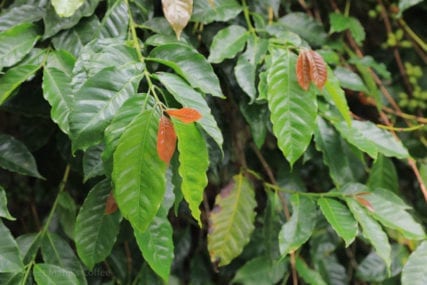 Hibrido de Timor abbreviated HdT is the interspecies hybrid of C. Arabica and C. Canephora (Robusta) that was found in Timor Leste in the 1940s. It has been... of high quality coffee and save money at the same time.
We have espressoA small coffee beverage, about 20 ml, prepared on an espresso machine where pressurized hot water extracted through compressed coffee.: In its most stripped-down, basic form, this is... and decaf options too. Eight pound Espresso sets are a mix of our Sweet Maria's blends and single origins that will be great for espresso. The four pound espresso sampler will be mostly or all espresso blends.
Single OriginSingle Origin refers to coffee from one location, in contrast to blended coffee. This term is particularly useful in discussing espresso, since most commercial espressos are made from... Sample Sets

These are a really fun way to taste what an originIn coffee talk, it refers to a coffee-producing region or country; such as, "I was just at origin." Of course "Origin" for most product we use is not... has to offer. We curate these when we have enough coffee from a single origin to sell as 4 or 8 pound sets. If you are trying to educate your taste buds or just can't get enough of one origin's coffee, these are for you. 

-88+ BurundiBurundi coffee bears resemblance to neighboring Rwanda, in both cup character, but also the culture surrounding coffee. Burundi is a small landlocked country at the crossroads of East... RwandaRwandan coffee was, at one time, rarely seen in the United States as either a Specialty grade or low-end commercial coffee. There simply was not that much coffee...

Blending lets you to take control of your coffee's flavor or allows you to have something completely different with every roast. Go for a nice two-coffee blend, or something more complicated. Blend before or after roasting. Build a sweetness-driven cup, wild at the edges, or a full on fruit basket. This is your masterpiece. It's all up to you! This one comes as a 6 pound set.
FYI, we don't purchase old, fadedA general characterization that cup flavors are diminishing in quality due to age of the green coffee, and loss of organic compounds. Before the use of inner lining..., low quality coffee for sample sets (or for any other purpose). All sample sets consist of coffee that is currently being sold on our site or has recently gone out of stock. If you really like a coffee from your set and we have sold out of it, keep track of the flavor notes on the coffee bag label and look for other coffees on our offerings list that provide the same attributes.