Zimbabwe Coffee
Zimbabwe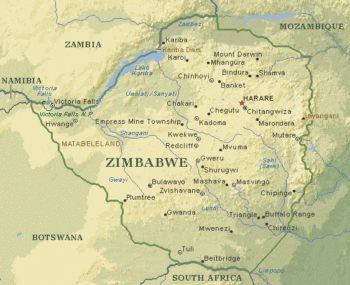 Zimbabwe, formerly known as lower Rhodesia until independence in 1980, has produced great coffee since production was introduced in the 1960s. Like Zambian coffees, these coffees are often overshadowed by the great East African coffee: coffee is often overshadowed by other East African origins, namely the bright and powerful coffees of KenyaKenya is the East African powerhouse of the coffee world. Both in the cup, and the way they run their trade, everything is topnotch.: Kenya is the East African powerhouse of the coffee world. Both. Yet they are quite different in terms of flavor profileFlavor Profile implies a graphical impression of a particular coffee, whether it be an artistic portrait or data graph of the perception of flavor compounds. In the case of our spider graph charts in each and balanceSuggests a harmony and proportion of qualities, and implies mildness since no one quality dominates.: Balance is both an obvious and slippery taste term. It implies a harmony and proportion of qualities, and perhaps a. We have often had difficulty finding Zimbabwe coffee that has a clean cupClean cup refers to a coffee free of taints and defects. It does not imply sanitary cleanliness, or that coffees that are not clean (which are dirty) are unsanitary. It refers to the flavors, specifically character, hence the drought in offering it at SM. Some of the intrinsic cup flavors border on wild or even uncleanA general negative description of dirty or hard flavors in a coffee that should have none. These are flavors without positive qualities, that distract from the cup. Also simply called "off". Whether it is from the terroir or the cultivars used, Zimbabwe coffees can have earthyEarthy is a flavor term with some ambivalence, used positively in some cases, negatively in others.: Sumatra coffees can have a positive earthy flavor, sometimes described as "wet earth" or "humus" or "forest" flavors. But chocolate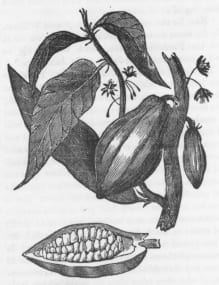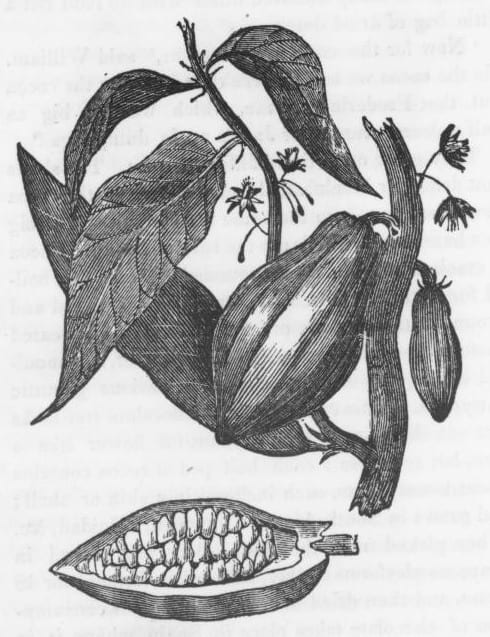 A general flavor or aroma term reminiscent of chocolate. But what type? Usually described with more specifics.: Chocolate is a broad, general flavor or aroma term reminiscent of chocolate. But what type? There are so and leather flavors that (in moderation) are pleasant but in excess give an off impression in the finishSimilar to aftertaste, but it refers to the impression as the coffee leaves the palate. Aftertaste is the sensations gathered after the coffee has left the mouth. We combine these to form the "final flavor. But an ideal Zimbabwe can have excellent acidity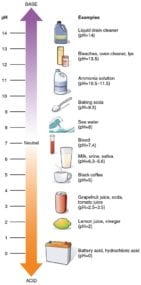 Acidity is a positive flavor attribute in coffee, also referred to as brightness or liveliness. It adds a brilliance to the cup, whereas low acid coffees can seem flat. Acidity can sound unattractive. People may accenting complexThe co-presence of many aroma and flavor attributes, with multiple layers. A general impression of a coffee, similar to judgments such as "balanced" or "structured" roasty notes, almost savory in character; a deep brooding character overall.
Zimbabwe's Coffee Background
Zimbabwe, formerly known as lower Rhodesia until independence in 1980, has produced coffee commercially since the 1960s. The total area of the country is 150,873 square miles. Zimbabwe occupies part of the great plateau of southern Africa. The most prominent physical feature is a broad ridge that runs southwest to northeast across the country. It has an elevation of between 4000 and 5000 feet and is known as the High Veld. The land of Zimbabwe is primarily covered with savanna; a particularly lush grass that grows during the moist summers. Forests are found only in limited areas along the eastern border and in the wettest areas of the High Veld. Wildlife includes elephants, hippopotamuses, lions, crocodiles, impalas, giraffes, and baboons.
Coffee production is chiefly from the Manicaland and Mashonaland provinces along the border of Mozambique. Coffee production towns are Chipinge (also spelled Chapina) and Mutare. Top AA quality coffee is often marked "Code 53" on the bags, an enigmatic and perhaps arbitrary internal designation for best quality. The power-grabbing by Mugabe and suppression of democratic media in Zimbabwe has been very troubling. Once a model of modern progress, it has resembled a dystopian nightmare at times.
The principal Zimbabwean cash crop is not coffee, it is tobacco, which is grown mainly in the northern and central regions. Other cash crops include cotton, maize, sugarcane, and coffee. Economic sanctions were responsible for curtailing the export of tobacco in the 1970s, and since then emphasis has shifted to the production of other food crops. Although Zimbabwe lies in the Tropic Zone, its climate is moderated by high elevation. The average temperature is 60° F in July (winter) and 70° F in January (summer). The average annual rainfall is about 35 inches in the High Veld. Most rainfall occurs from November to March.
Zimbabwe farms over 9,500 hectaresWe use this metric term often to discuss the size of coffee farms. 1 Hectare = 10000 Square Meters = 2.471 acres: We use this metric term often to discuss the size of coffee farms. in coffee. The majority of the crop is grown in the Chipinge district at an altitude of 4500 feet and is harvested from June to November. The most popular method of drying the coffee is in the sun, followed by six to eight weeks of conditioning. This, coupled with the unique growing conditions and the care that the farmers take in cultivation, results in a coffee that has a rich aroma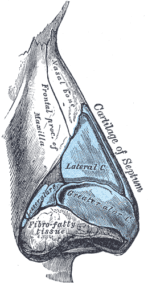 Aroma refers to sensations perceived by the olfactory bulb and conveyed to the brain; whether through the nose or "retro-nasally": The aromatics of a coffee greatly influence its flavor profile and come from the perception and slightly spicy flavor with medium bodyAssociated with and sensed by mouthfeel, body is sense of weight and thickness of the brew, caused by the percentage of soluble solids in the cup, including all organic compounds that are extracted from brewing.
Coffee farming has had many false starts in Zimbabwe. Originally brought to the country by travelers in the 1890s, it was not broadly planted as was the case in other East African nations. It nearly died out again in the 1920s when plant disease destroyed most of the small plantations, making a resurgence again in 1958, and gaining establishment again in the 1960s. Zimbabwe established strict classification and grading standards in order to ensure that fine quality coffees would be produced for export.
The '80s and '90s
The 1980s and '90s saw Zimbabwe coffee gaining ground in the market and in price, with the buyers starting to recognize its better flavor attributes. But land ownership was a politically charged issue, as huge tracts were held by a powerful elite for many decades. Large coffee Estates were often owned by long-established white families. These estates would often be surrounded by smaller farms of out-growers, often black farmers who gained financing and technical expertise from the EstateA "coffee estate" is used to imply a farm that has its own processing facility, a wet-mill. In Spanish this is called an Hacienda. A Finca (farm) does not necessarily have a mill. (And Finca, as well as a market for their coffee. With political instability came charged rhetoric that emboldened militants who followed Mugabe seized large farms and estates.
Coffee was often burned in mass land clearings, as it was seen as too much labor and not quickly profitable. As stability returned, there was direct damage to the capacity to produce any volume of good coffee. The best dry mills in the country shut down for lack of volume. The path forward in Zimbabwe is not entirely clear. We are finally seeing some quality samples from 2014/15 harvest. But we haven't found in Zimbabwe any counterparts with whom to work directly. The old model of bulking all coffee from one estate to sell full containers is not the way toward rebuilding a reputation, in my opinion. That was the '90s.
Back to the coffee origins page
–