October 24, 2014
Ethiopia Dry Process Yirga Cheffe Konga has a delicious clean assortment of peach, mango, guavaIn coffee, the very aromatic tropical fruit note of Guava. (Guayaba in Spanish), and tropical fruits galore with a beautiful finishSimilar to aftertaste, but it refers to the impression as the coffee leaves the palate. Aftertaste is the sensations gathered after the coffee has left the mouth. We combine these to form the "final flavor of molasses and sweet date sugar.
Ethiopia Illubabor Baaroo has complexThe co-presence of many aroma and flavor attributes, with multiple layers. A general impression of a coffee, similar to judgments such as "balanced" or "structured" sugars, florals and fruitedIn some coffee taster's lexicon, "fruity" means the coffee is tainted with fruit, and "fruited" means a coffee is graced by positive fruit notes. We don't exactly see the difference in terms of these two notes balanceSuggests a harmony and proportion of qualities, and implies mildness since no one quality dominates.: Balance is both an obvious and slippery taste term. It implies a harmony and proportion of qualities, and perhaps a out nicely with a citrus acidity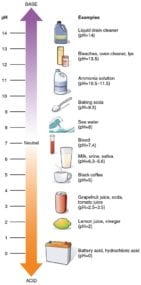 Acidity is a positive flavor attribute in coffee, also referred to as brightness or liveliness. It adds a brilliance to the cup, whereas low acid coffees can seem flat. Acidity can sound unattractive. People may and notes of cocoa. Have a happy roasting day!