Nov. 21, 2019
*** Update Nov 28: Our site wide 10% off All Green Coffee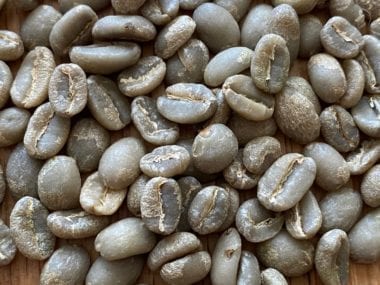 Green coffee refers to the processed seed of the coffee tree fruit. Coffee is a flowering shrub that produces fruit. The seeds of the fruit are processed, roasted, ground and prepared as an infusion.: Coffee Sale is on! You will see the discount applied during checkout!
Remember back when people got irritated about Christmas decorations going up before Thanksgiving? Well, November is almost over and if you have walked into any big retail stores lately,  it's pretty obvious  the gift giving season is in full effect. The Sweet Maria's staff, and anyone else working in e-commerce knows the holidays have to start early because the closer we get to Christmas, the less we can rely on UPS to deliver in a timely manner.
So, yes, this is us telling you to get your holiday orders in early. UPS has told us that they can't guarantee delivery times between Dec. 2 and Dec. 24. and even though we think our crew is super-human at times, the mountains of orders we expect to receive in December do slow us down a bit and we won't be able to ship orders as fast as we normally do.
Check out our Holiday Shipping Page for cutoff shipping dates and other specifics that should wake your inner procrastinator.