Last Friday night, we had the pleasure of being guest demonstrators at The Oakland Museum of California's weekly food truck party and Makers & Taster's event. We had a great time sharing what we love in a very casual and relaxed environment with coffee lovers that were surprised they could roast coffee with just a few household items. We have been invited back for their July 26th event so we are planning on bringing more machines along with the trusty West Bend popcorn popper. If you will be in or around Oakland, please drop by this free event. We would love to meet you.
Click here for more on OMCA's Friday night event series and here if you met us on Friday and want to learn more about home coffee roasting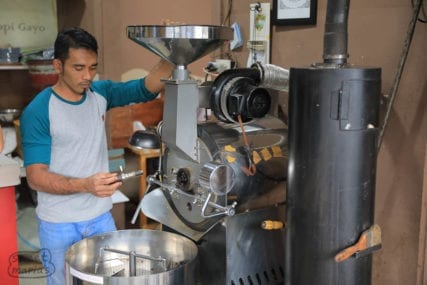 The application of heat to green coffee seeds (beans) to create palatable material for brewing a great cup!: Coffee roasting is a chemical process induced by heat, by... ...more.