July 26, 2016
If you haven't heard, we are moving…a few blocks away from our current location…to a bigger warehouse. Over the past year, we have been posting photos of plywood, cement, windows, etc. to show you the progress of our new location's construction. The only thing we haven't shared is when we are actually moving. Well, we now have an official date.
Seismic upgrade, new roof, electrical re-wiring and renovation of the office space is nearly complete on our beautiful and spacious new home for the business near 28th and Adeline St. right here in West Oakland.  Our plan is to close for the week of August 22nd for re-location and start shipping orders as soon as possible after that.  We will be closed for walk-ins and pick up orders during that time and will re-open on August 29th. It may take more time to fully flush out the retail space and paint the facade, but expect those projects to be complete before the warehouse-warming party later this fall.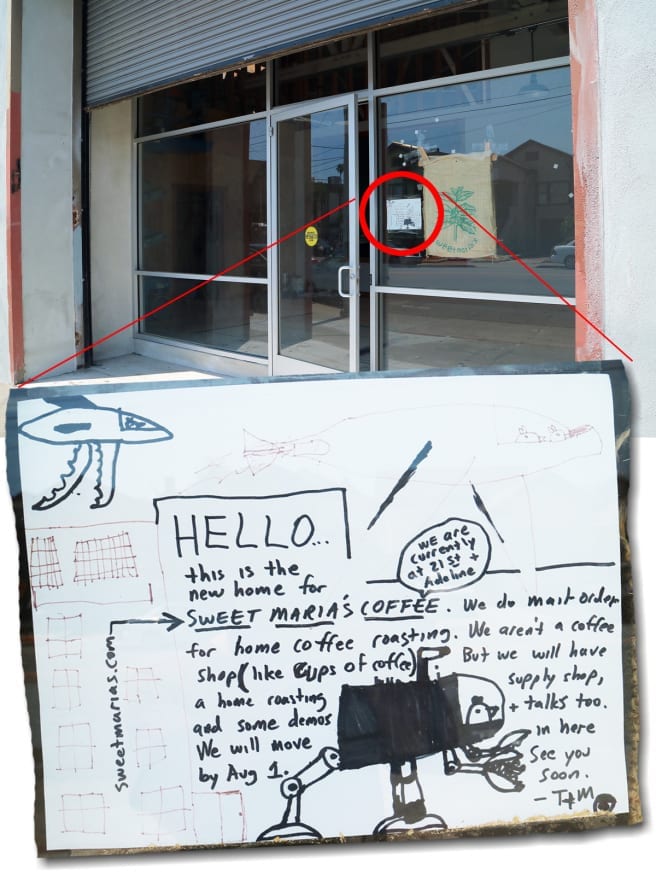 Here's our current signage with a chicken piloting a robot and an airplane with marine animal flippers.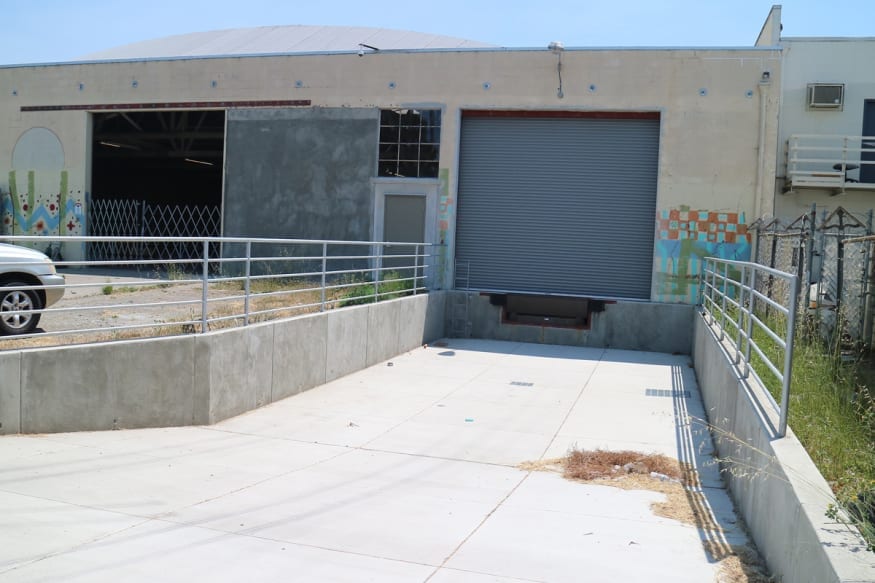 Our UPS driver and forklift-driving employees are looking forward to using the loading dock.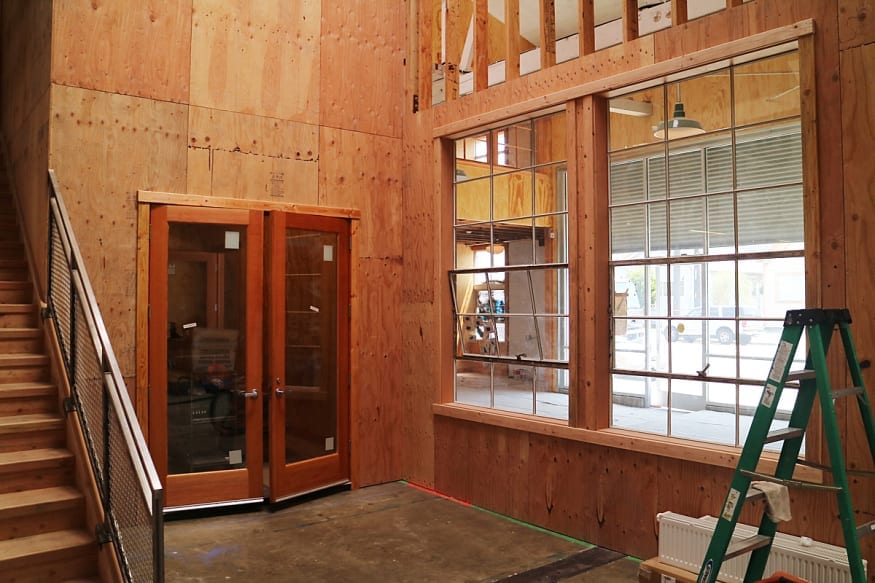 Behind the retail area.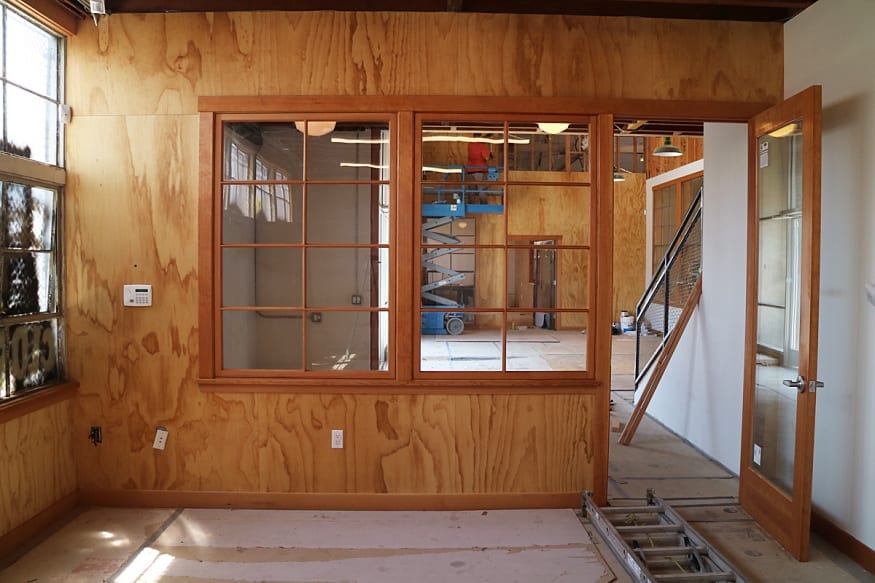 This office will be home to where all the super-exciting stuff like logistics, marketing and order processingThe removal of the cherry and parchment from the coffee seed.: Coffee is either wet-processed (also called washed or wet-milled) or dry-processed (also called wild, natural or natural dry, and we abbreviate it DP sometimes). will happen.