When we talk about apple-like flavors in coffee, they're usually the result of presence of malic acid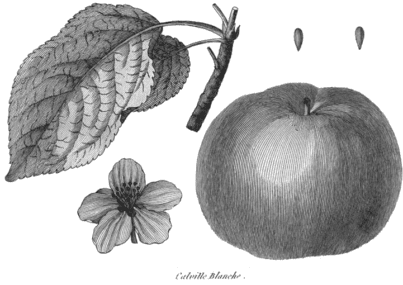 An acid that adds to favorable perceptions of cup quality; malic acid often adds apple-like acidity, and perhaps other taste aspects recalling apples. Malic acid is yet another of the many acids that adds to. Malic acid is one of the organicGrown without the use of artificial fertilizers, herbicides, etc.: Organic coffee has been grown according to organic farming techniques, typically without the use of artificial fertilizers. Some farms have more local Organic Certification than the acids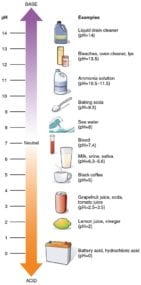 Many acids contribute to coffee flavor: acetic, malic, citric, quinic, tartaric, phosphoric, etc.: Many acids contribute to coffee flavor; malic, citric, quinic, tartaric, phosphoric, etc. See Acidity or specific acids. While acids in coffee sounds that our found in coffee that lends certain flavors and characteristics. Sometimes when we talk about apple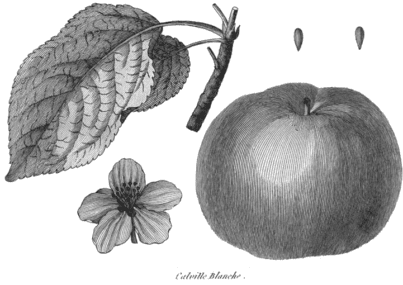 Apple-like flavors in coffee can take on many different forms. The more common ones we use relate to malic acid brightness, which can recall different apple types: green (Granny Smith type for example), red apple like flavors, we name specific apples. The apple can a a broad range of characteristics depending on the variety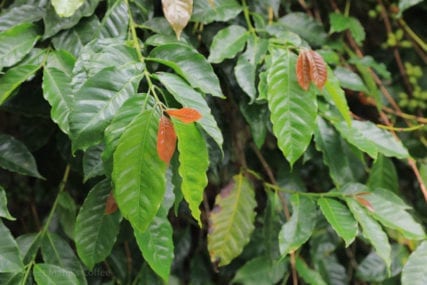 Hibrido de Timor abbreviated HdT is the interspecies hybrid of C. Arabica and C. Canephora (Robusta) that was found in Timor Leste in the 1940s. It has been the bases of plant breeding for disease.
I imagine that you already realized this, but I wanted to look at a couple different varieties of apples to try to draw out how those particular flavors or characteristics show up in a coffee. Sometimes it's more of the sweetnessSweetness is an important positive quality in fine coffees, and is one of five basic tastes: Sour, Sweet, Salty, Bitter, Savory (Umami). In coffee, sweetness is a highly desirable quality, and the green bean has, or tartness, or even the mouthfeelHow a coffee feels in the mouth or its apparent texture, a tactile sensation : A major component in the flavor profile of a coffee, it is a tactile sensation in the mouth used in which leads us to the apple descriptor.
The 4 apples that I looked at were: Gala, Rome, Honeycrisp, and Fuji.
Gala: This is one of the softer type of apples with the meat of the fruit being more mealy than crispUsually used as a modifying flavor term, such as "crisp acidity" : Crisp can have several meanings, since it modifies other flavor terms. Crisp acidity might mean bracing, fresh fruit acids. Crisp chocolate notes might. There is stil a good deal of sweetness, but very little tartness. This apple has some similar qualities to a pear, but without being as syrupy sweet. It has just the slightest bit of tartness, but is much more sweetness. In a coffee review there's a good chance you'd see them together, such as this one in the archives or the Ethiopia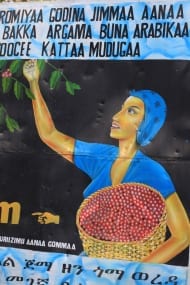 Ethiopia is the birthplace of coffee: it is in the forests of the Kaffa region that coffee arabica grew wild. Coffee is "Bun" or "Buna" in Ethiopia, so Coffee Bean is quite possibly a poor Wet Processed Kebado: www.sweetmarias.com/coffee.archive.new.php
Rome: THis was the dries of all 4 apples, almost astringentAstringency is a harsh flavor sensation, acrid flavor, that provokes a physical reaction on the toungue, the tactile feeling of papery dryness. It can have saltiness, sourness and bitterness as components. It is certainly the with very little sweetness. This apple was both mealy and a little waxy, there was a really slight cider-like apple flavor just in the middle of the palate, but the finishSimilar to aftertaste, but it refers to the impression as the coffee leaves the palate. Aftertaste is the sensations gathered after the coffee has left the mouth. We combine these to form the "final flavor almost had a vegital bitterness. This was one of the deepest red apples I've ever seen. I found Rome Apple used as a descriptor for the 2005 Cup of ExcellenceThe Cup of Excellence is a competition held yearly in many coffee-producing countries, designed to highlight the very best coffees from each origin.: The Cup of Excellence (COE) is a competition held more-or-less yearly in in BoliviaBolivia has always been a coffee origin with great potential, the potential to have a unique Specialty coffee offering with unique cup character.: There's no better way to learn about a coffee-producing country than to where there's also some citrus rind and other sharp flavor descriptors used: www.sweetmarias.com/boliviaCoEresults2005.htm
Honeycrisp: The honeycrisp is a modern apple variety developed by the Univ. of Minnesota to be an apple that could be grown in cooler climates. The honeycrisp I had in this tasting was one of the smaller ones, where as the bigger ones tend to exceptionally crisp, as per the name, and incredibly sweet, the smaller one on the table today had a texture that was just a little more crisp than the gala, but not quite as the Fuji. It was indeed super sweet, syrupy and juicy, with a long lasting sweet finish. The Costa RicaCosta Rican coffee is typically very clean, sweet, with lots of floral accents. hey are prized for their high notes: bright citrus or berry-like flavors in the acidity, with distinct nut-to-chocolate roasty flavors.: Can a Finca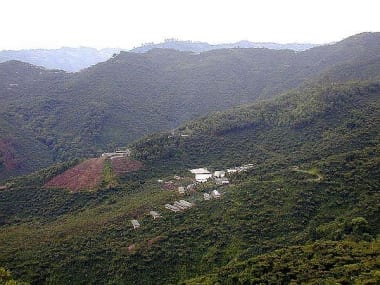 Spanish 101: Finca is the Spanish word for farm. Sometimes the term Hacienda is used to imply an Estate, which would mean the farm has its own wet-mill. A Finca does not necessarily have a Salaca Las Brisas is described as having crisp apple and white grape nots which I could see as honeycrisp: www.sweetmarias.com/coffee.central.costarica.php
Fuji: This was my favorite on the table today. It was the most crisp, not quite as sweet as the honeycrisp but still quite sweet, and was the apple with the most tartness to it as well, which pairs so well with the crispness. GuatemalaGuatemalan coffee is considered a top quality coffee producer in Central America. Due to our proximity to Guatemala, some of the nicest coffees from this origin come to the United States. : Guatemalan growing regions Finca Retana has been described specifically as Fuji apple, but many of the coffees of Guatemala have some sweet/tart malic brightnessA euphemistic term we use often to describe acidity in coffee. A bright coffee has more high, acidic notes. : A euphemistic term to describe acidity in coffee. A bright coffee has more high, acidic to them: www.sweetmarias.com/coffee.central.guatemala.php