This weekend is The Maker Faire in San Mateo, CA and we are excited about having our own booth to demonstrate coffee roasting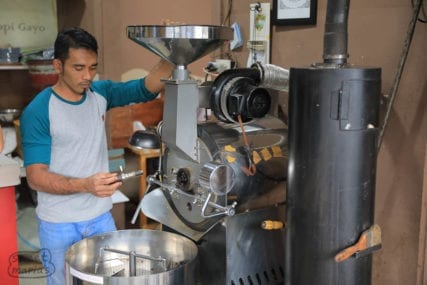 The application of heat to green coffee seeds (beans) to create palatable material for brewing a great cup!: Coffee roasting is a chemical process induced by heat, by which aromatics, acids, and other flavor components basics. Please drop by! We will be located in the Home Grown Village (mostly food-related booths). We have also been invited to demonstrate coffee roasting in their Demo Tent on Sunday at 2pm so that would be a great time to hang out with us. Although we won't be selling any coffee, we will have time to chat about about it. This will be tons of fun for us since packing boxes and bags usually gets in the way of the social side of our business.
The Maker Faire is a festival dedicated to the "do-it-yourself" attitude so expect lots of creative exhibits relating to food, music, science, vehicles, technology, etc. Learn more about the Maker Faire here.