Guatemala Antigua Estate Selection is both clean and heavily fruitedIn some coffee taster's lexicon, "fruity" means the coffee is tainted with fruit, and "fruited" means a coffee is graced by positive fruit notes. We don't exactly see the difference in terms of these two, with loads of stone fruit with raw cacao in the finishSimilar to aftertaste, but it refers to the impression as the coffee leaves the palate. Aftertaste is the sensations gathered after the coffee has left the mouth. We combine these to form the "final flavor.
Nicaragua Maracaturra Finca Los Granadillos has pomello citrus acidity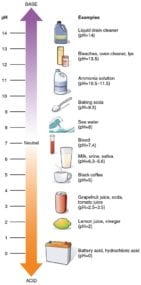 Acidity is a positive flavor attribute in coffee, also referred to as brightness or liveliness. It adds a brilliance to the cup, whereas low acid coffees can seem flat. Acidity can sound unattractive. People may at light roast levels and raw sugar sweetnessSweetness is an important positive quality in fine coffees, and is one of five basic tastes: Sour, Sweet, Salty, Bitter, Savory (Umami). In coffee, sweetness is a highly desirable quality, and the green bean has at darker levels.
Mexico Chiapas WP Decaf a nice balanced cup with nectarine, peach and raw cane sugar

A refined sugar, that has a no rustic sweetness. This was called "refined sugar" but has been rebranded as "cane sugar" thanks perhaps to C and H brand. Previously though, cane sugar referred to a, also works as SO espressoShort for Single Origin espresso, meaning using one origin specific coffee to make espresso, as opposed to using a blended coffee..