The Clever Coffee Dripper has been one of our favorite brewers since we started carrying them in 2009. We love it's unique, simple way of making great coffee. It's BPA-free, durable, lightweight, easy to clean and affordable. The Clever is technically a pour-over brewer because it's sort of cone-shaped and, well, you pour water into it. The feature that sets it apart is the silicone stopper that allows your coffee to steep (similar to a French pressA simple coffee brewer also called a Press Pot: grounds and hot water are added to a carafe, allowed to sit for several minutes, and then a filter... ...more) until you place it on a cup, allowing it to drain.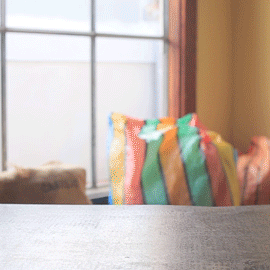 We also like them because the manufacturer continues to improve the design. Aside from style updates, Clevers over the years have benefited from an improvement in material. They are currently made with an Eastman Tritan plastic that resists clouding, cracking and has a little flex to it, making it much more shatter-resistant compared to older models.
Cleaning your Clever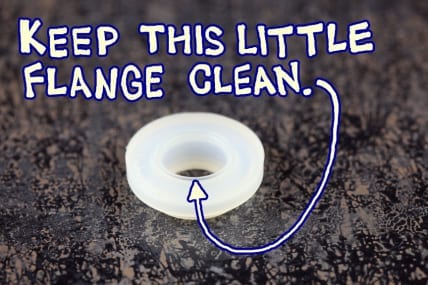 Clevers are easy to keep clean. A quick rinse with hot water after brewing and an occasional wash with a sponge and soapy water will get rid of any build up. Also, giving the stopper a little TLC will keep you Clever brewing flawlessly for years. Check out how we recommend to clean your Clever. If you ever damage your silicone stopper/flange thing, email us…we'll send you a new one.