Jan. 26, 2016
If you are going to be around Oakland next Thursday night, Feb. 4th, Come by the Food Craft Institute for their "Intro to Oakland's Coffee Industry" event. We will be there demonstrating how fun, simple and affordable it can be to roast your own coffee at home with items you may already have. Also in attendance will be coffee farmer cooperative Catracha Coffee Company and green coffee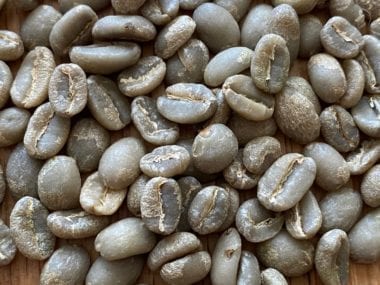 Green coffee refers to the processed seed of the coffee tree fruit. Coffee is a flowering shrub that produces fruit. The seeds of the fruit are processed, roasted, ground and prepared as an infusion.: Coffee importers Royal Coffee.
Our demo will be followed by a viewing of "The Way Back to Yarasquin" and a Q&A with the star of the film and Catracha Coffee Company founder Mayra Orellana-Powell.
The fun begins at 6pm with the movie starting at 7. If you can't make it exactly at 6, don't worry, our demo will be casual and ongoing until the movie starts so come on by, hang out and learn about turning green coffee into brown coffee.
Thursday, February 4th
6:00pm – 8:00pm
Food Craft Institute
65 Webster Street
Oakland, CA 94607
This is a FREE event!