Mar. 22, 2017
We try not to obsess over cups too much. We do our best to refrain from carrying too many of them because after all, our main focus is coffee…but sometimes we can't help ourselves when we see some that can't resist. Here's a quick guide to the cups we carry. Take a look…and rememember to stay focused on the coffee. Oh, by the way, a lot of our cups are 20% off duing the month of March.
Sweet Maria's Ceramic "Styro" Cup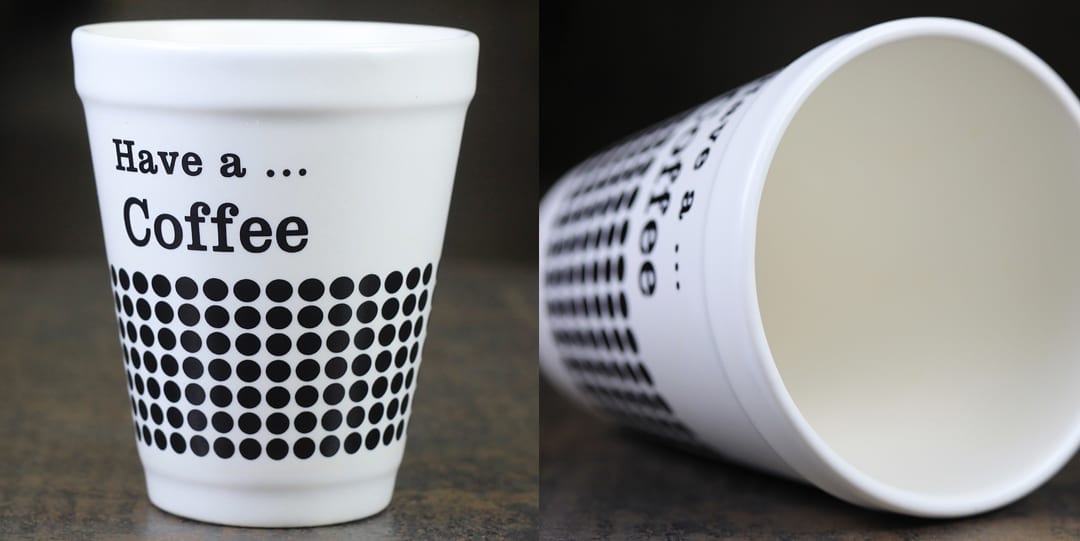 Sure there's a lot of ceramic cups out there made to look like disposable to-go cups but how many look like good 'ol old-school styrofoam? We hid our name in the graphics and gave it an 80's look.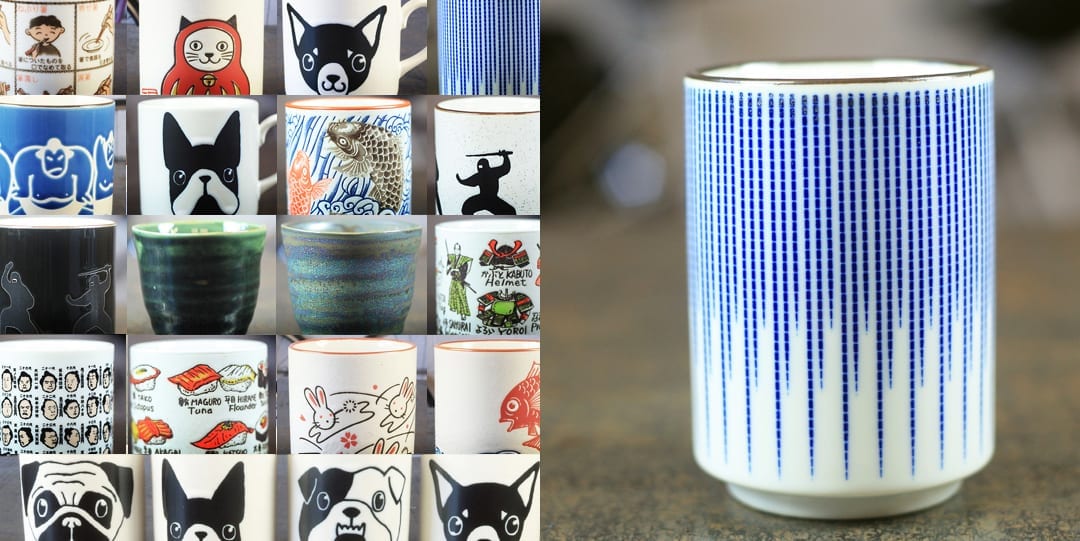 Pick your favorite styles, designs and dog breeds. You might want to get your order in as soon as possible because the plan is make these a limited item…at least that's the plan.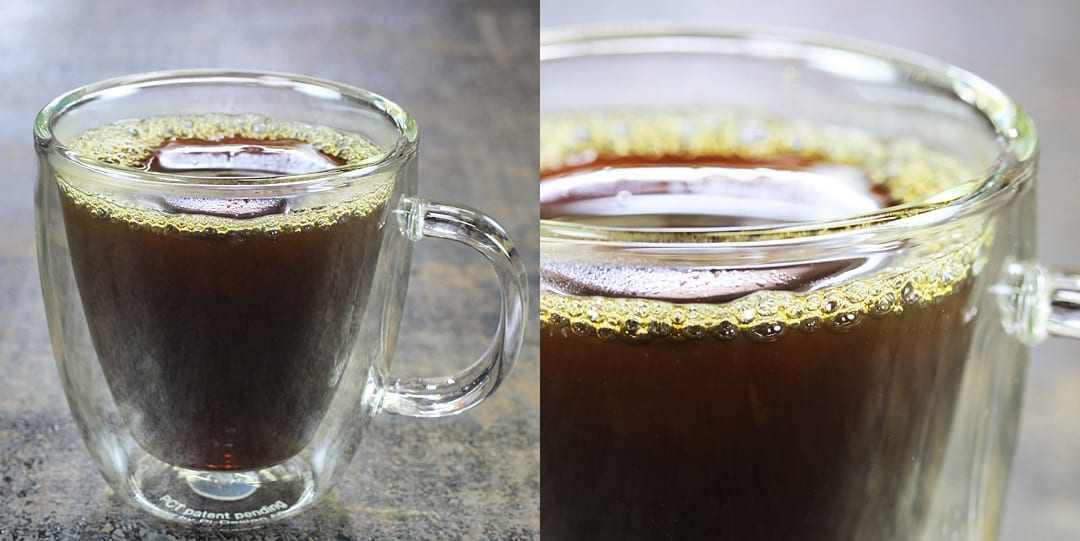 We have carried Bodum Double Wall cups for almost a decade and still like them a lot. There are much more durable than what you would expect from thin glass and it's pretty amazing how long they keep your drink hot (or cold).
Sweet Maria's Glass Measuring Beaker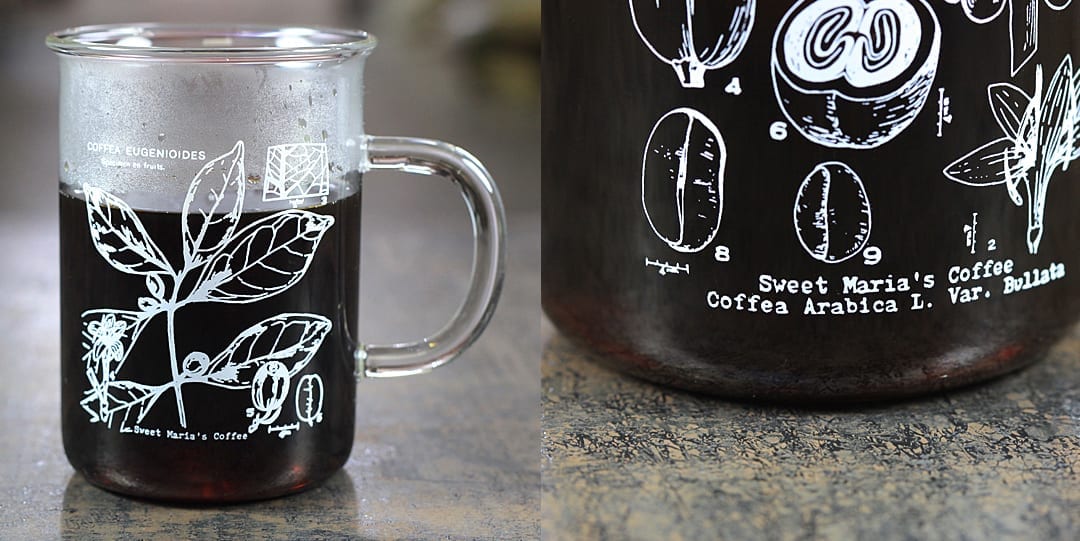 These are great as a vessel to brew into and as a decanter since they make good companions for pour over drippers and the Aeropress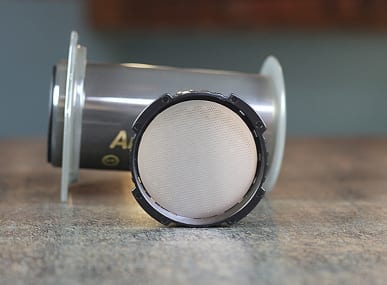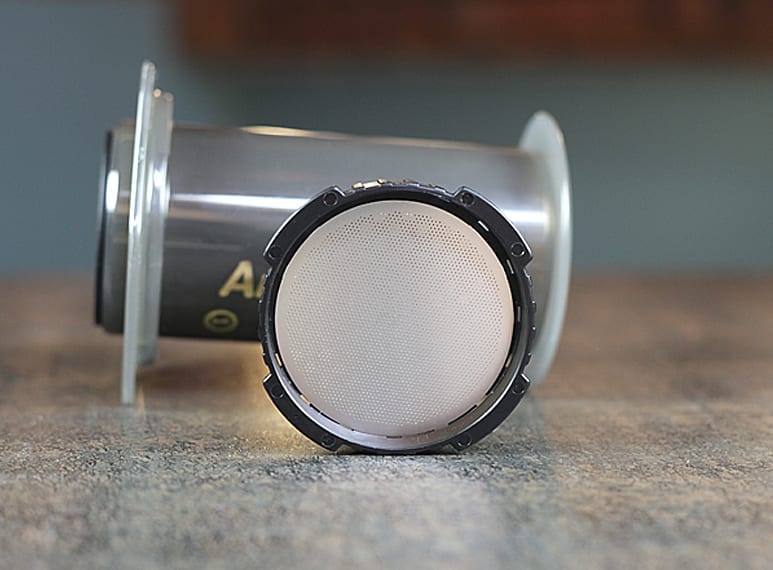 A portable coffee brewer that makes a unique dense brew, somewhat similar to an Americano.: The Aeropress looks like a giant syringe: coffee grounds are in the bottom, and when you depress the syringe it. The smaller one doubles as a mug too. You can use the large one as a mug as well, if you are a coffee guzzler.
Retro Style MacchiatoA simple espresso drink: a shot of espresso with a small dollop of foamed milk on top.: A simple espresso drink: a shot of espresso with a small dollop of foamed milk on top. Cups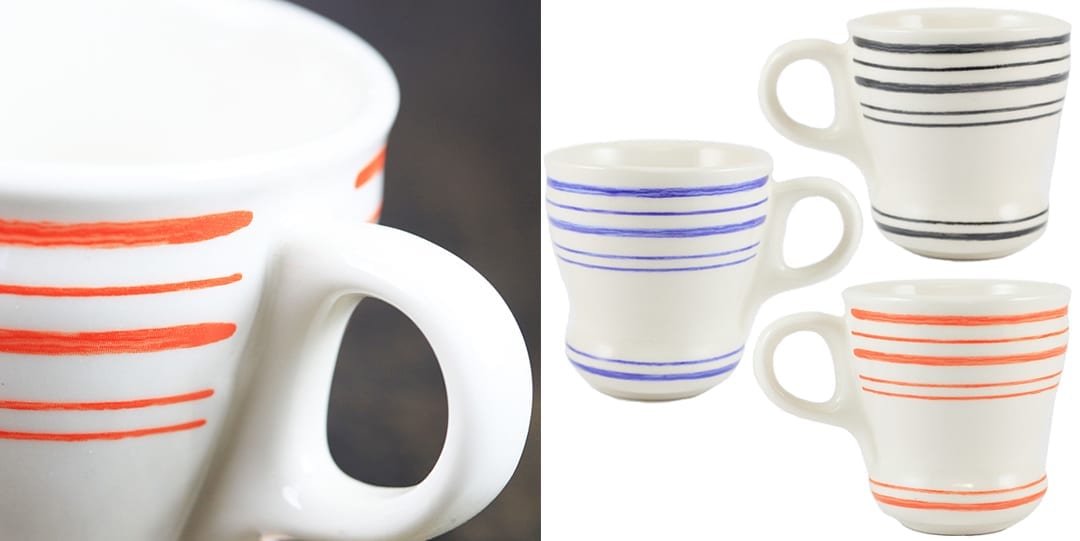 Here's a scaled down version of classic diner mugs. The graphics have the appearance of hand drawn lines which add to the charm. The handle is large so human fingers can actually use it.
Nuova Point Cups
Most of our cups come from our favorite manufacturer, Nuova Point of Italy. For the price, these are the toughest cups we could find. One time our shipment arrived from Italy on crushed shipping pallets and it was amazing that only a few cups were broken. This is why we say these cups are made for pure coffee functionality and are not museum-ware (even though they look really nice).
Milano CappuccinoAn espresso-based beverage with steamed silky milk on top, averaging 150-190 ml: Cappuccino is an espresso-based beverage with steamed silky milk on top, averaging 150-190 ml.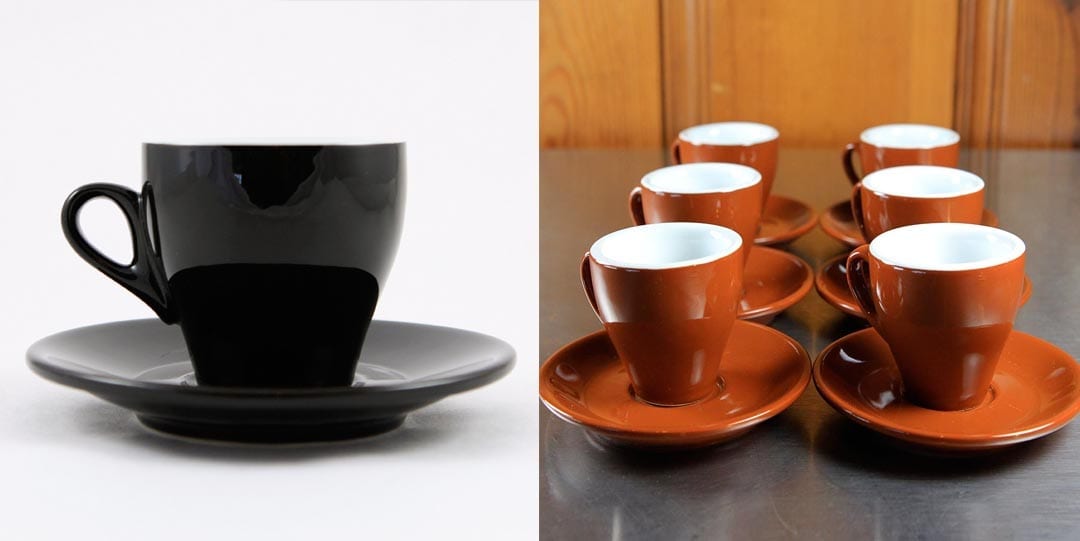 The Milano is the classic shaped tulip-shaped cup that  you can't go wrong with.
Milano EspressoA small coffee beverage, about 20 ml, prepared on an espresso machine where pressurized hot water extracted through compressed coffee.: In its most stripped-down, basic form, this is a working definition for espresso: A small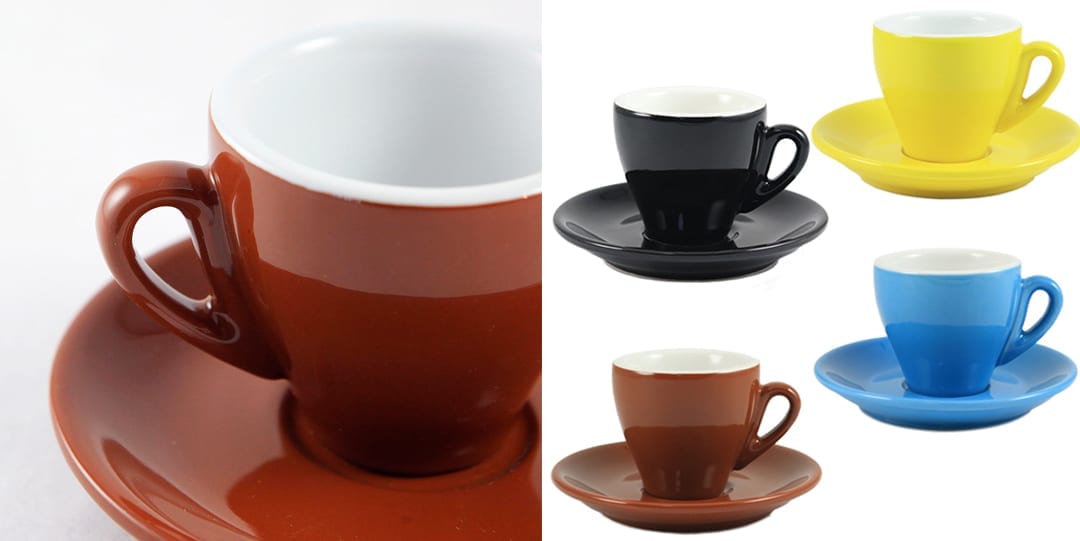 The same as the Milano Cappuccino, just smaller. No gimmicks here, unless yellow and blue options are a gimmick.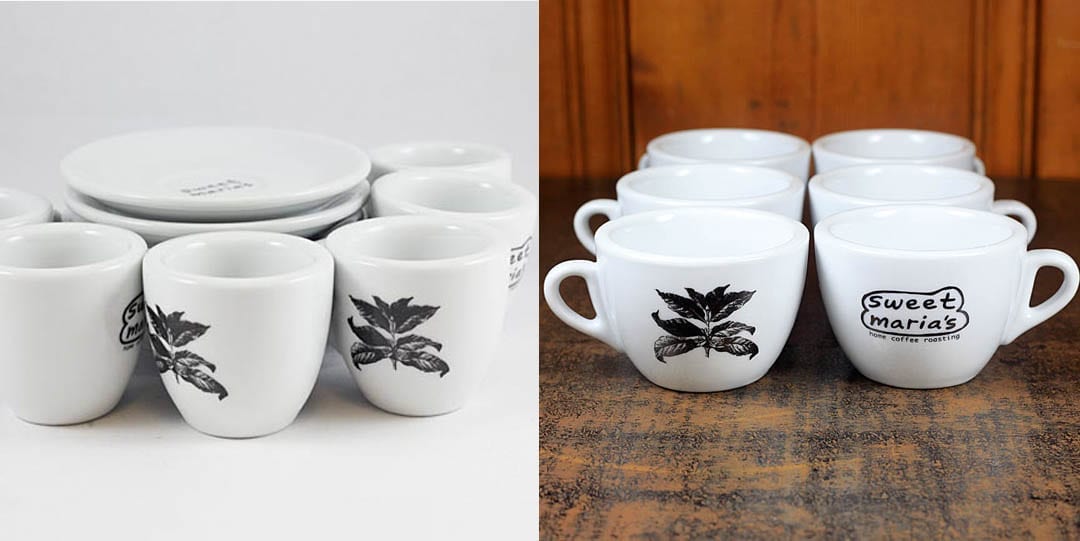 We went through a lot of trouble to get these printed and it was worth it.  We carry them in Espresso and cappuccino sizes and sell them as 6 packs too.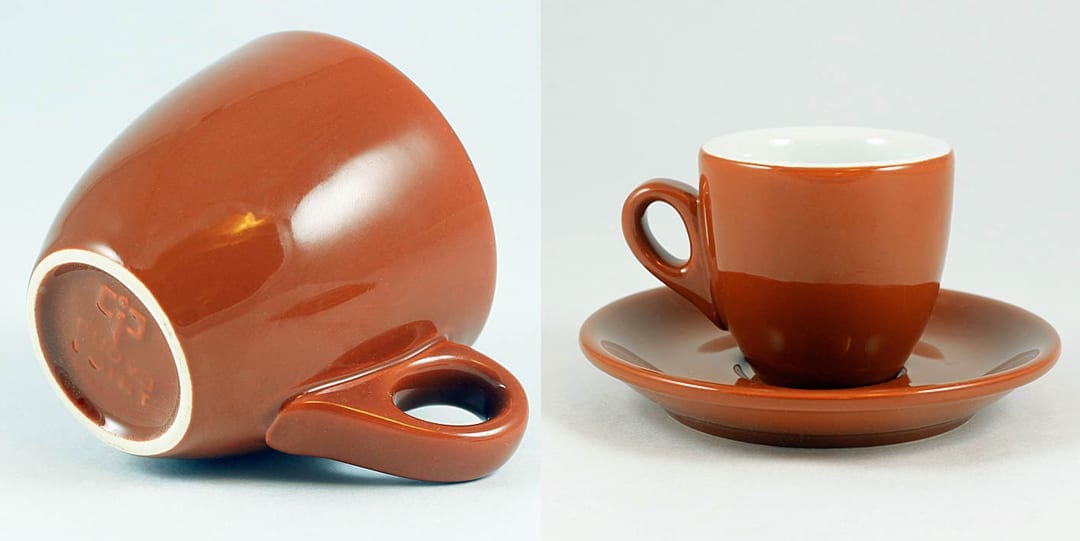 The Palermo shares all the features and great quality as the Milano…it's just a little rounder on the bottom and has a smaller capacity.
These are shorter and wider than the Palermo espresso cups.