Tom is on his way back from Ethiopia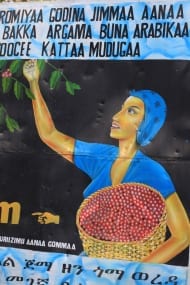 Ethiopia is the birthplace of coffee: it is in the forests of the Kaffa region that coffee arabica grew wild. Coffee is "Bun" or "Buna" in Ethiopia, so Coffee Bean is quite possibly a poor and we are excited to hear about his travels. He sent back this video of harvesting in Shakisso where our Guji Oromo comes from:

Here's a link to the review of that coffee on our site. Here's a shorter video, also shot in the Shakisso area, a bit of coffee roasting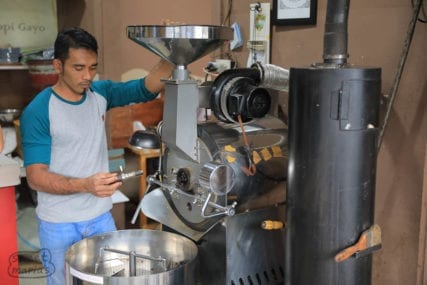 The application of heat to green coffee seeds (beans) to create palatable material for brewing a great cup!: Coffee roasting is a chemical process induced by heat, by which aromatics, acids, and other flavor components in an open pan.