Tom is on his way back from EthiopiaEthiopia, formerly known as Abyssinia, or a coffee cultivar: Ethiopia, or more specifically the Empire under Haile Selassie,  was known as Abyssinia. The name is Latin, derived from... ...more and we are excited to hear about his travels. He sent back this video of harvesting in Shakisso where our Guji Oromo comes from:

Here's a link to the review of that coffee on our site. Here's a shorter video, also shot in the Shakisso area, a bit of coffee roasting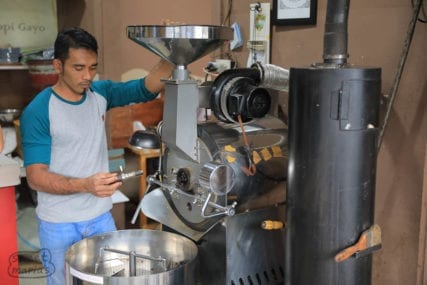 The application of heat to green coffee seeds (beans) to create palatable material for brewing a great cup!: Coffee roasting is a chemical process induced by heat, by... ...more in an open pan.