Our first set of green coffees in this series features the the powerhouse coffee producing nations of Africa. How do Ethiopia and Kenya compare?
While KenyaKenya is the East African powerhouse of the coffee world. Both in the cup, and the way they run their trade, everything is topnotch.: Kenya is the East... ...more and EthiopiaEthiopia, formerly known as Abyssinia, or a coffee cultivar: Ethiopia, or more specifically the Empire under Haile Selassie,  was known as Abyssinia. The name is Latin, derived from... ...more are known for top-level coffees, bright and complexThe co-presence of many aroma and flavor attributes, with multiple layers. A general impression of a coffee, similar to judgments such as "balanced" or "structured" ...more, how are they different? To highlight this we chose to kick off our curated sample set series with a total of 6 coffee selections from Ethiopia and Kenya
We chose to name our series after the classic Hello sticker, because it introduces a flavor profileFlavor Profile implies a graphical impression of a particular coffee, whether it be an artistic portrait or data graph of the perception of flavor compounds. In the case... ...more, originIn coffee talk, it refers to a coffee-producing region or country; such as, "I was just at origin." Of course "Origin" for most product we use is not... ...more country, or concept in coffee flavor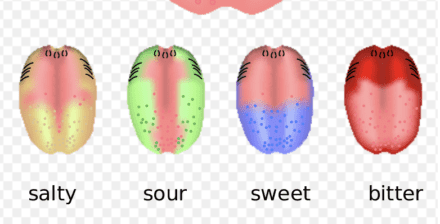 The overall impression in the mouth, including the origin character as well as tastes that come from the roast.: This is the overall impression in the mouth, including... ...more. Plus, we also couldn't think of anything better. This set, "Hello: Ethiopia & Kenya Coffee Set" is the 1st edition of the series…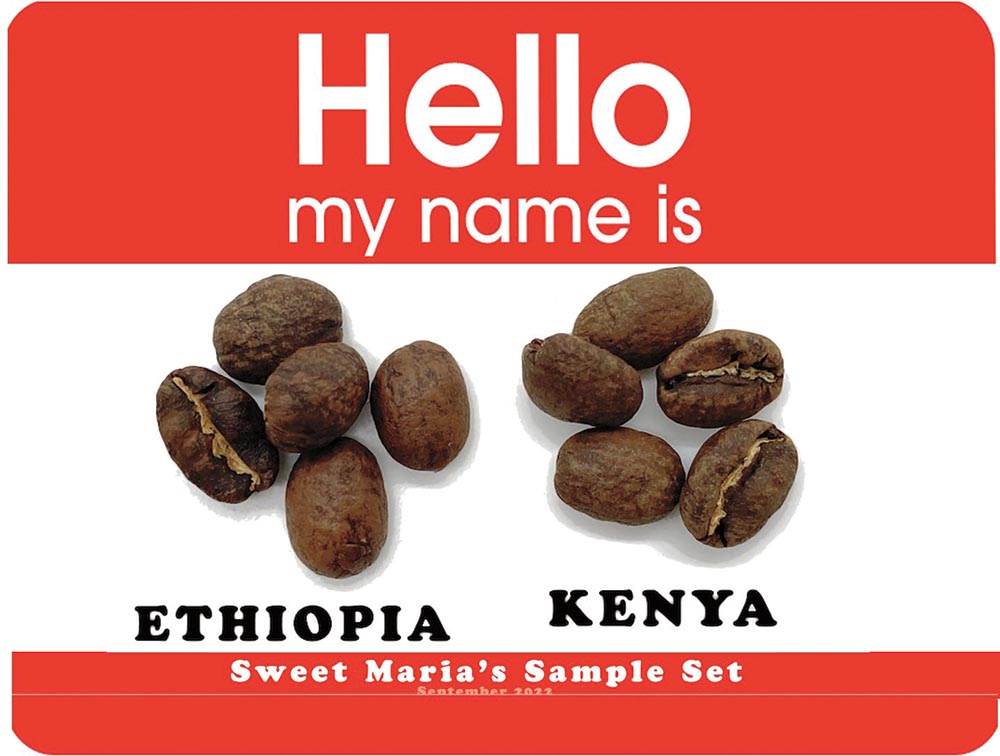 You can find the set at Sweet Maria's here (but it is limited to 500 so might be sold out!)
How is this set different?
This set of green coffee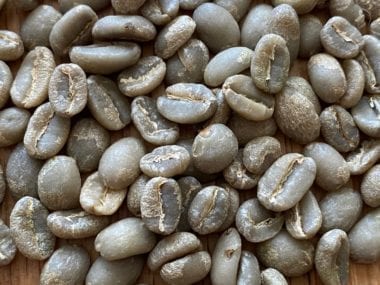 Green coffee refers to the processed seed of the coffee tree fruit. Coffee is a flowering shrub that produces fruit. The seeds of the fruit are processed, roasted,... ...more is different from others we have produced. It contains 1 pound each of 6 coffees that we preselected, and then produced an information card insert that provides details on each coffee and how they compare.
More significantly, the card has side by side roast photos of each EXACT roast, and the corresponding notes. In other words, you can see exactly the roast level we are writing about, and compare that to your own roast level.
We realize that the labels on the included coffee bags differ slightly: Our labels address a range of roast levels, and flavors found within that range. The card has tasting notes for the SPECIFIC roasts pictured on the card. So the labels and card have some variation in descriptors.
Here is the obverse of the card: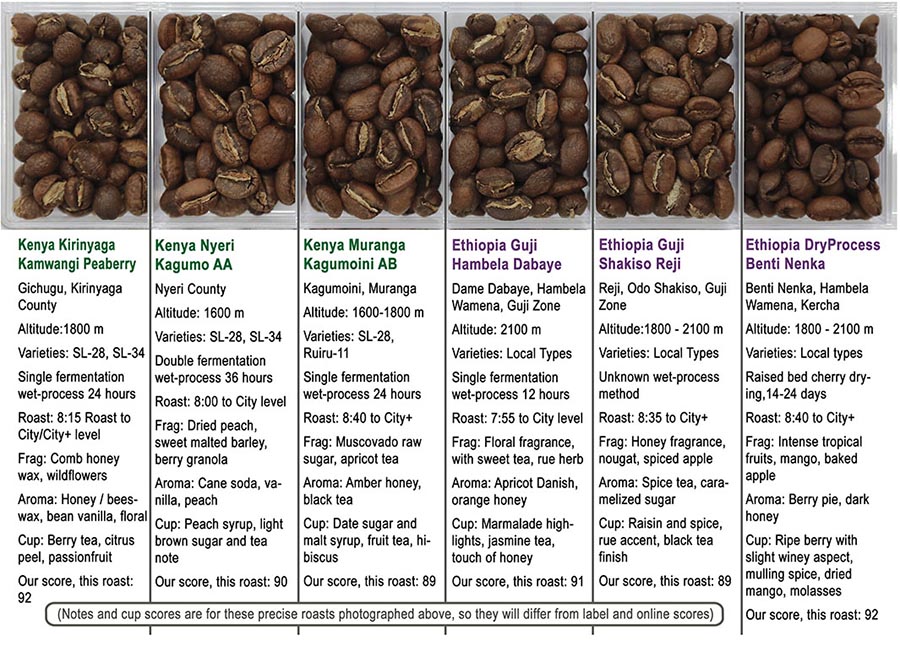 Also, to highlight the amazing brightnessA euphemistic term we use often to describe acidity in coffee. A bright coffee has more high, acidic notes. : A euphemistic term to describe acidity in coffee.... ...more in these special origins, our roasts are quite light, as you will see. The set also focuses on wet-processed AKA washed coffee. There is one natural Ethiopia.
This is our first try at something as specific and "intentional" as this, and we hope in our "Hello …" series of green coffee sets to improve. Please let us know what feedback you have and we will be happy to reply!