Kenya Kirinyaga Kirimikui Peaberry is such a complexThe co-presence of many aroma and flavor attributes, with multiple layers. A general impression of a coffee, similar to judgments such as "balanced" or "structured" cup, bursting at the seams with sweet citrus juice flavors. Acidity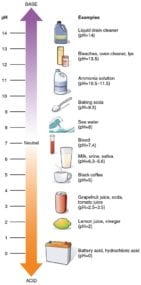 Acidity is a positive flavor attribute in coffee, also referred to as brightness or liveliness. It adds a brilliance to the cup, whereas low acid coffees can seem flat. Acidity can sound unattractive. People may is definitely high as is sweetnessSweetness is an important positive quality in fine coffees, and is one of five basic tastes: Sour, Sweet, Salty, Bitter, Savory (Umami). In coffee, sweetness is a highly desirable quality, and the green bean has. This one's a delicious brewed coffeeBrewed Coffee refers to all coffee preparations produced by adding non-pressurized water to coffee grounds. Contrasted with espresso coffee, which is produced under pressure, brewed coffee is primarily an extraction, and contains a lower amount and at 13 bags, only offered in 1 and 2 lb quantities.
Kenya Kirinyaga Kii AB is a KenyaKenya is the East African powerhouse of the coffee world. Both in the cup, and the way they run their trade, everything is topnotch.: Kenya is the East African powerhouse of the coffee world. Both with some restraint (is there such a thing?), and while fruit and spice notes come out in a cooled cup, acidity remains gentle and is not bracing. A nice, sweet, bodied Kenya cup, and one that challenges those who think Kenyas to be too "bold". More Kenya coffee to follow in the coming weeks. Be on the lookout for our first Guats tomorrow, and the return of Moka Kadir and a Workshop blend!