April 10, 2020
Tune in on Wednesday, April 15th for another informative live stream where we will cover all things related to home coffee roasting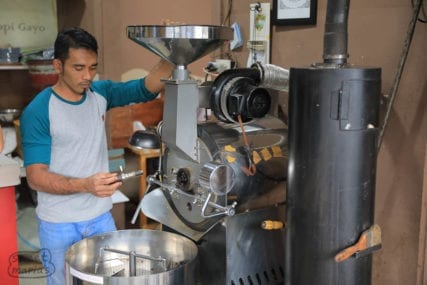 The application of heat to green coffee seeds (beans) to create palatable material for brewing a great cup!: Coffee roasting is a chemical process induced by heat, by which aromatics, acids, and other flavor components and home brewing. Ask us anything you want!
General topics? That's up to you. We'll answer your questions in the live chat but are looking for suggestions for topics.
Email your questions to [email protected] before 4/15.
The video will be posted after the live stream is over so you can watch at your own convenience. You don't need a Facebook account to watch.
Wednesday, April 15th
1pm Pacific Time
Facebook Live on Sweet Maria's Facebook page.