October 2, 2014
Brazil Minas Gerais – Murilo Neiva Junqueira is a bodied BrazilBrazil is a coffee giant . As Frank Sinatra sang, "they grow an awful lot of coffee in Brazil".: Brazil is a coffee giant . As Frank Sinatra... ...more cup, unrefined sugars and nut notes, along with hints of raisin and black currant. This is a standout Brazil.
Nicaragua Dipilto Finca La Laguna has a praline nut and toffee sweetnessSweetness is an important positive quality in fine coffees, and is one of five basic tastes: Sour, Sweet, Salty, Bitter, Savory (Umami). In coffee, sweetness is a highly... ...more, a mild cup, with subtle acidity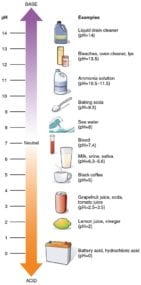 Acidity is a positive flavor attribute in coffee, also referred to as brightness or liveliness. It adds a brilliance to the cup, whereas low acid coffees can seem... ...more. A soft bean that takes heat quite well, cupping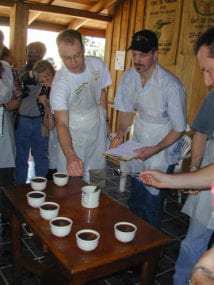 Cupping is a method of tasting coffee by steeping grounds in separate cups for discrete amounts of ground coffee, to reveal good flavors and defects to their fullest.... ...more best in the City+City+ roast is an ideal roast level that occurs roughly between 425 and 435 degrees Fahrenheit in many coffee roasters with a responsive bean probe where First Crack... ...more and beyond roast ranges. Both superb drinking coffees, as well as perfect bases for blending.