Colombia Finca La Esperanza – Brayan Joven is such a complete coffee, dynamic yet well balanced, top notes that seem to multiply as the cup cools. Characteristics range from HoneyIn coffee, honey-like sweetness is often found, but we use terms such as refined honey (highly filtered and processed) as opposed to raw honey rustic honey sweetness. This form of sweetness is largely a dynamic sweetnessSweetness is an important positive quality in fine coffees, and is one of five basic tastes: Sour, Sweet, Salty, Bitter, Savory (Umami). In coffee, sweetness is a highly desirable quality, and the green bean has, to plum and cherry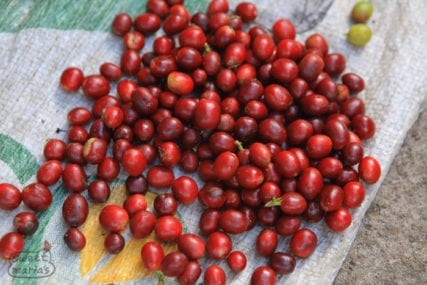 Either a flavor in the coffee, or referring to the fruit of the coffee tree, which somewhat resembles a red cherry.: Either a flavor in the coffee, or referring to the fruit of the coffee fruits, to a fruit-juice acidity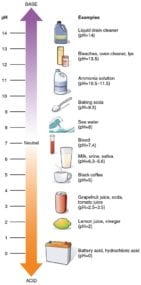 Acidity is a positive flavor attribute in coffee, also referred to as brightness or liveliness. It adds a brilliance to the cup, whereas low acid coffees can seem flat. Acidity can sound unattractive. People may – a real standout, suited for competition! We've begun to work with a new intermediary in ColombiaColombian coffee is highly marketed and widely available in the US. They have been largely successful at equating the name Colombian Coffee with "Good" Coffee. This is half-true. Colombian can be very balanced, with good, gaining us access to producer groups new to us. This first container is nearly all from one group in the Timaná region of Huila, and I have to say, quality is more than up to par, a few exceeding our expectations.
Sweet Maria's Container Sampler – Colombia 10 x 1LB samples of each lot of coffee that was in this Timaná container. Not every coffee will be available on SM (we buy for Coffee Shrub too!), so this is truly the only way you will be able to try all of these coffees. There's only 150 available, and so we are limiting 1 per household.
Colombia Organic Tres Parques – Apia is a fruit forward Colombia, long sweetness, and brightening acidity.
Ethiopia Dry Process Gey Harar. Rustic sweetness and syrupy fruit flavors dominate the cup. We haven't had Harar coffee in many years, and are very pleased to have come across this one!