Dec 12, 2016
You only need a few items to start roasting your own coffee but factors like budget, batch size and where you will be roasting can determine a lot in regards to what those items will be.  Our Starter Kits give you everything you need to get get started. All you need to do is determine if you want to get started with a stovetop roaster, an air roaster or a drum roaster. Oh, by the way, our Starter Kits aren't just for beginners. Getting one can also be the perfect way to upgrade or add on to your current roasting setup.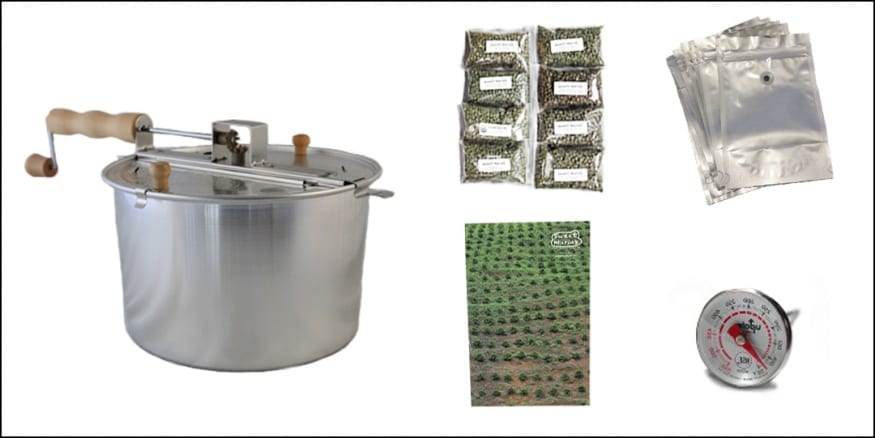 The Whirley-Pop has been a standard in the coffee roasting community for years because of it's durability and ability to roast larger batches with full manual control. You will need to to set the right stovetop heat and crank the handle at an ample speed all while keeping an eye on your coffee. The Whirley-Pop we sell is a Sweet Maria's exclusive. It has a stainless steel pan with an aluminum lid…a combo that we found works best. It ships with a discounted green coffee sample set, valve bags to store your roasted coffee in, a thermometer to measure your roasting temperatures and a roast log to record and reference your roasts.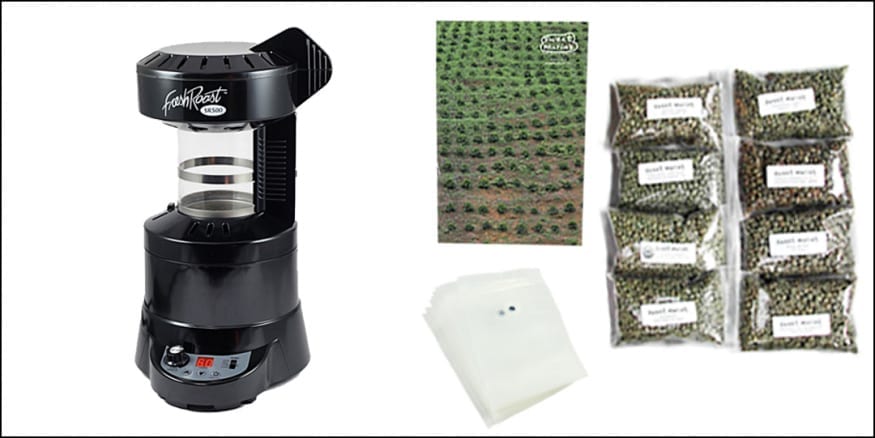 The FreshRoast SR500 is an excellent roaster. It has a small footprint, is lightweight and gives you enough control to shape your roast profiles any way you like. The glass roast chamber gives you a 360° view of your coffee. It has a chaff collector that makes clean-up a breeze and although it doesn't have a smoke reduction system, the screen mesh on top slows the stream of smoke exiting the roaster so it can easily be sucked away by a hood vent. If you have been roasting with an electric popcorn popper and like the simplicity of air roasting, the SR500 should be a contender for your next upgrade. It ships with a 8 pound green coffee sample set, valve bags to store your roasting coffee and a Sweet Maria's Roast log.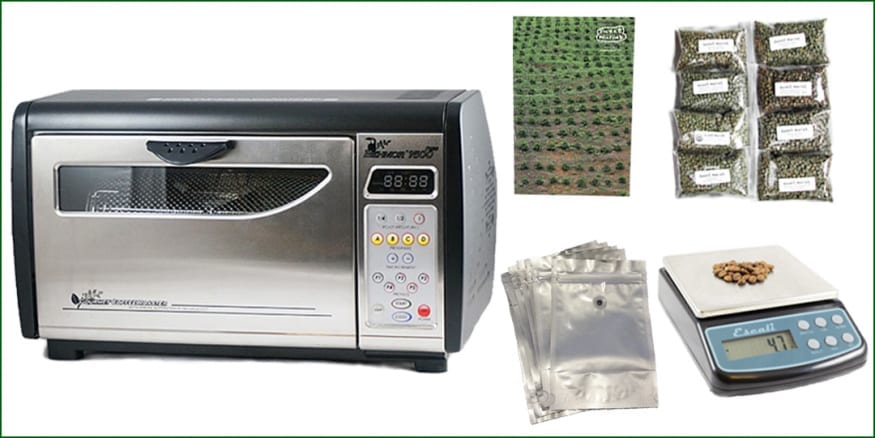 Behmor roasters replicate the same actions that commercial roasting machines use…just on a smaller scale. The Behmor 1600 Plus is a great machine that can roast up to a pound at a time. You can use the automatic profile settings or use the manual controls for a custom roast. It has a smoke reduction element that does a decent job of keeping the coffee smoke levels low in your kitchen. It also includes an 8 pound green coffee sampler, valve bags for roasted coffee storage, an Escali L600 Scale and a Sweet Maria's Roast Log.