Hey there shrub folks. In an attempt to shorten shipping times as well as shrink shipping rates throughout the midwest as well as to the East Coast, we will beginning shipping select coffees out of the Paris Brothers warehouse in Kansas City, MO. We're very thrilled to be able to improve our ability to get these coffees into roasters all over, and to make them more accessible for all the roasters big and small in the heartland and beyond.
Like the shrub for which we are named, we are a diminutive operation and we've taken careful consideration in each step of our growth in the interest of not growing just to be bigger, but to grow in such a way that we can maintain the level of customer service that we pride ourselves in as well as the ease and efficiency of working with us in terms of our online store where all of our coffees and prices are on display. We never want to spread ourselves too thin where we can't offer a variety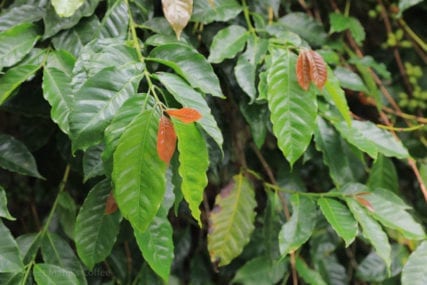 Hibrido de Timor abbreviated HdT is the interspecies hybrid of C. Arabica and C. Canephora (Robusta) that was found in Timor Leste in the 1940s. It has been the bases of plant breeding for disease of interesting and amazing coffees supported by our information and resources, but we do want to make it make as simple as possible for a roaster to work with us. Sometimes that means getting the coffees just a little bit closer to you.
The coffees that will be available in Kansas City will be coffees that are otherwise available on the site, but they will have unique inventory codes and there will be a separate page for those particular coffees in order to ensure that no one accidentally mixes orders between the 2 shipping locations.
http://www.coffeeshrub.com/shrub/green-coffee-kansas
If there are coffees that you'd like to see in the KCMO warehouse then please let us know, we want to make sure that we're stocking the coffees there that you're most interested in.
It's important to note that samples and 50lb bags will still ship from our main warehouse in Oakland. Only 100lb bags will ship from the KC warehouse and there will be a 400lb minimum on all orders from that warehouse. Please be sure to let us know how you receive your shipments and how the whole process works for you. We're very stoked to add this new element to the shrub and hope to see it grow, maybe even looking further east in the not so distant future…