May 19, 2016
We have been actively searching for coffees that score well and have a moderate price, so our offerings are diverse not only in taste attributes, but in cost. Of course, we don't aim low: our standard for taste quality is not flexible on the low end, and we won't ever change that. But finding a well-priced coffee, where the farmer gets their premium and the cup is good, is a win-win for everyone.
Here we compiled a list of six….
Suyatal makes a great "daily drinking" coffee, showing balanced levels of
sweetness
Sweetness is an important positive quality in fine coffees, and is one of five basic tastes: Sour, Sweet, Salty, Bitter, Savory (Umami). In coffee, sweetness is a highly desirable quality, and the green bean has
and
acidity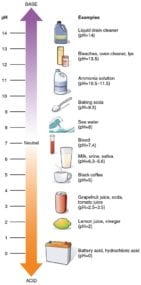 Acidity is a positive flavor attribute in coffee, also referred to as brightness or liveliness. It adds a brilliance to the cup, whereas low acid coffees can seem flat. Acidity can sound unattractive. People may
. Malt sugar and roasted nut tones give way to cocoa nib-like
finish
Similar to aftertaste, but it refers to the impression as the coffee leaves the palate. Aftertaste is the sensations gathered after the coffee has left the mouth. We combine these to form the "final flavor
, and with a low, but structuring, acidity. Good for
espresso
A small coffee beverage, about 20 ml, prepared on an espresso machine where pressurized hot water extracted through compressed coffee.: In its most stripped-down, basic form, this is a working definition for espresso: A small
.
Caramel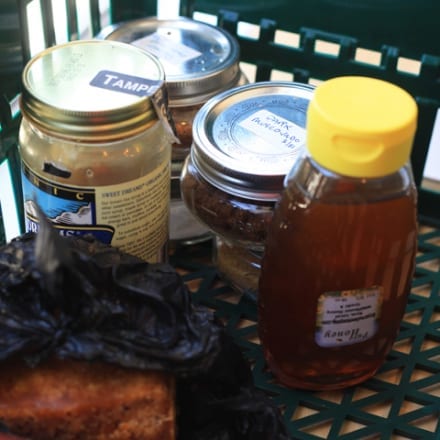 Caramel is a desirable form of sweetness found in the flavor and aroma of coffee, and is an extension of roast taste. Extremely light or dark coffees will lose potential caramel sweetness, as it exists
and lactic sweetness come off like 'flan' cake, with a sachet of baking spice notes, and juicy pink grapefruit in light roasts. Bracing citric acidity ties cup notes together. Incredible as espresso.
Raw sugar to sorghum syrup, with tart
blackberry
Blackberry flavor in coffee sometimes relates to slightly more developed roast levels.: Blackberry is found as a fragrance, aroma or flavor in some coffees. I find that it is less obvious at very light roast
juice and cedar chips. Big sweetness with inky
body
Associated with and sensed by mouthfeel, body is sense of weight and thickness of the brew, caused by the percentage of soluble solids in the cup, including all organic compounds that are extracted from brewing
, roasted cacao and grape tones in deeper roasts.
A cup with brooding sweetness, raw sugar flavors balancing Baker's cocoa tones. Peach tea and mild citrus accent the cup, and Full City develops a rich cacao bar flavor.
The profile boasts
pungent
Refers to an aggressive, intense aroma or flavor, often related to spices (pepper) or roast tastes. Pungent foods are often called "spicy", meaning a sharp or biting character, but not unpleasant. Bittersweet tangy roast flavors
molasses, pipe tobacco leaves,
rustic
A general characterization of pleasantly "natural" flavors, less sophisticated and less refined, but appealing. : What is Rustic? This is a general term we came up with... Dried Apricots from Sun Maid at the supermarket,
earth tones, and cooked rhubarb. Impressive body carries bittersweetness long in the
aftertaste
Aftertaste refers to lingering residual sensations in the mouth after coffee has swallowed. It might be distinguished from "finish" which is the final sensations of the coffee while it leaves the mouth. Also see Afternose.
.
Rustic fruits and cocoa bittersweetness. Both green and ripe banana, papaya puree, grape-like brightess, and an aromatic wood hint. Incredible body.