Our first podcast takes place as Tom grinds and brews a cup of coffee in Addis Ababa, Ethiopia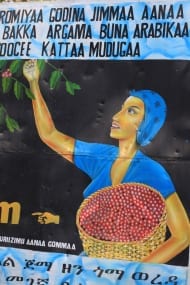 Ethiopia is the birthplace of coffee: it is in the forests of the Kaffa region that coffee arabica grew wild. Coffee is "Bun" or "Buna" in Ethiopia, so Coffee Bean is quite possibly a poor. He clears up a few misconceptions that people have about what happens after he steps off airplanes in originIn coffee talk, it refers to a coffee-producing region or country; such as, "I was just at origin." Of course "Origin" for most product we use is not a beautiful farm in a temperate climate, countries. Learn about what goes into purchasing the coffee that ends up in your home roaster.
-recorded on Jan. 28th 2014
CLICK HERE to check out the rest of our podcasts on Libsyn.
Listen to all our podcasts (and subscribe too!) on 
iTunes
.