Sept. 22, 2017
Sweet Maria's Coffee is hiring a customer service staff member to work in our Oakland retail location.
Job Responsibilities Include:
Answering brewing, roasting and green coffeeGreen coffee refers to the processed seed of the coffee tree fruit. Coffee is a flowering shrub that produces fruit. The seeds of the fruit are processed, roasted,... ...more questions via email, phone, and in-person

Troubleshooting checkout and website issues with customers

ProcessingThe removal of the cherry and parchment from the coffee seed.: Coffee is either wet-processed (also called washed or wet-milled) or dry-processed (also called wild, natural or natural... ...more online orders


Keeping retail space clean and stocked

Demonstrating home roasting machines for customers

Help creating written and video content

Sweet Maria's Coffee has been in business for 20 years, sourcing small lots of specialty coffee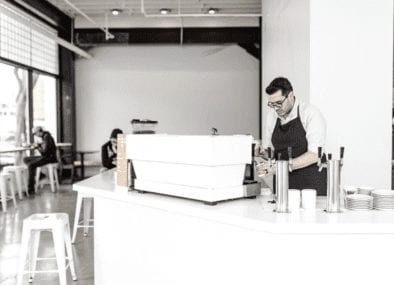 Specialty coffee was a term devised to mean higher levels of green coffee quality than average "industrial coffee" or "commercial coffee". At this point, the term is of... ...more beans and making them available to home coffee roasters. We also provide an extensive online coffee library and offer support to new and experienced home roasters. Our business is mainly internet based, but we have a small retail space connected to our warehouse where you would be working.
This is an hourly, full-time position with health insurance, paid vacation, sick time, and profit sharing. Hours are

Monday

–

Friday

from 9-5. Submit resume by email to 

[email protected]

 and include "Customer Service Position" in the subject line. Let us know your experience in coffee or why the job interests you.