When we have certified organicGrown without the use of artificial fertilizers, herbicides, etc.: Organic coffee has been grown according to organic farming techniques, typically without the use of artificial fertilizers. Some farms... ...more coffees they have "organic" or "FTO" (fair tradeFair trade is an organized social movement and market-based approach to empowering developing country producers and promoting sustainability.: Fair trade is an organized social movement and market-based approach... ...more and organic) in the coffee's name. You can view our current organic offerings here.
Much of the coffee we source is grown without fertilizer or pesticide or fungicide. We know this because we travel to originIn coffee talk, it refers to a coffee-producing region or country; such as, "I was just at origin." Of course "Origin" for most product we use is not... ...more and we see the farming practices personally. Certified organic coffee, however, is a different matter. While there are many cases where organic certificates benefit farmer groups, we've probably seen as many cases where it doesn't. Certifications are not a guarantee of stewardship of the land.
Specialty coffee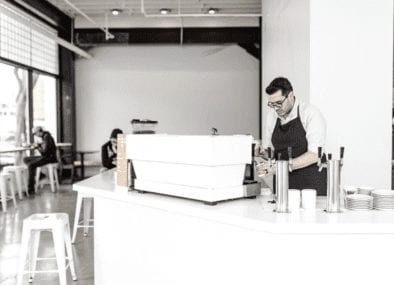 Specialty coffee was a term devised to mean higher levels of green coffee quality than average "industrial coffee" or "commercial coffee". At this point, the term is of... ...more of the arabicaArabica refers to Coffea Arabica, the taxonomic species name of the genus responsible for around 75% of the worlds commercial coffee crop.: Arabica refers to Coffea Arabica, the... ...more varietyA botanical variety is a rank in the taxonomic hierarchy below the rank of species and subspecies and above the rank of form (form / variety / subspecies... ...more (what we sell through Sweet Maria's) is generally traditionally grown – so sparse use of pesticides, if any. It is the robusta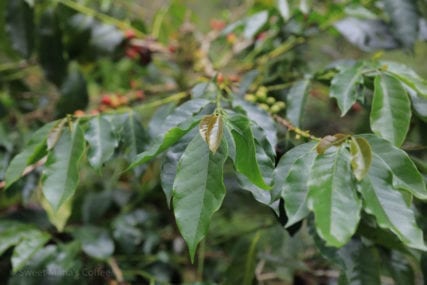 Ateng is a common name for Catimor coffees widely planted in Sumatra and other Indonesia isles.: Ateng, with several subtypes, is a common name for Catimor coffees widely... ...more variety coffee grown in the mega-agri-business coffee areas like BrazilBrazil is a coffee giant . As Frank Sinatra sang, "they grow an awful lot of coffee in Brazil".: Brazil is a coffee giant . As Frank Sinatra... ...more, Vietnam, and China that are more worrisome.
A lot of coffee farmers in EthiopiaEthiopia, formerly known as Abyssinia, or a coffee cultivar: Ethiopia, or more specifically the Empire under Haile Selassie,  was known as Abyssinia. The name is Latin, derived from... ...more and YemenYemen has a coffee culture like no other place, and perhaps some of what we enjoy in this cup is due to their old style of trade...: Technically,... ...more are essentially organic simply because the farmers are too poor to afford pesticides, but on the other hand, they also can't afford the official organic certification. KenyaKenya is the East African powerhouse of the coffee world. Both in the cup, and the way they run their trade, everything is topnotch.: Kenya is the East... ...more is a different story – while still not mega-agribusiness style farms, they do use pesticides and other more western methods of pest and weed control and so it is rare to find an organic Kenyan. Most Central and South American coffeeSouth American coffee varies widely from country to country, from chocolaty, nutty, low acid Brazils to brighter Colombias, Peru coffees to high grown Bolivia and Ecuador. Venezuela was... ...more farms will use some fungicides due to Roya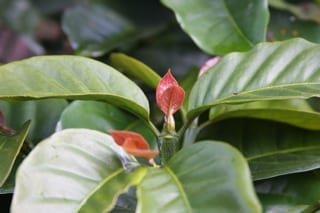 Castillo is a selection of the Colombia cultivar that has become the most commonly grown coffee in Colombia. It is preferred to the older resistant variety, Variedad Colombia... ...more, the coffee rust disease, but such use is targeted and occurs long before any fruit begins to grow on the tree.
In terms of how much pesticide reaches the cup – we think roasting, grinding and brewing could eliminate almost all traces of pesticide. It's much more likely you could be exposed to pesticides via fresh produce like beans or tomatoes if those are not organic. We don't want to minimize the importance of organic farming – it is a real concern for the health of the farm workers and the environment of the farms, but certification isn't necessarily the best way to identify good farming practices.