The Sweet Maria's Homeroast List is a free email list that connects members of the home coffee roasting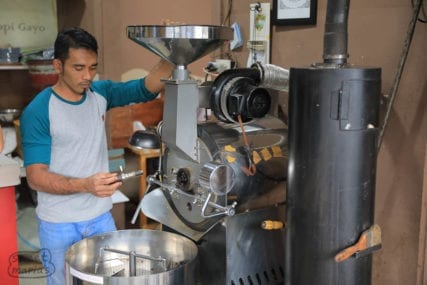 The application of heat to green coffee seeds (beans) to create palatable material for brewing a great cup!: Coffee roasting is a chemical process induced by heat, by which aromatics, acids, and other flavor components community and allows folks to discuss anything coffee related. To participate, sign up here.
Here's the rules and more info
This is a free, commercial mail list. You do not have to be a customer to join or participate.
No outside commercial posts or solicitations.
No offensive language or posts – no profanity.
No posts detrimental to our business.
Be Nice. Politeness to other list members & the list administrator  is required. Feel free to disagree, but do it politely.
"Bad Faith" posting or "Baiting"; this list is for people who say what they mean, not for those who want to purposefully antagonize.
Off topic posting is discouraged, but if it is a spinoff of a coffee-related thread, please use the subject line convention "Off topic". People who consistently start off topic threads or don't properly label off topic threads are due for removal from the list.
(List removal note: don't assume you have been removed from the list for any reason. 99 out of 100 times you are removed from the list due to email bouncing back to the list server. If you are removed for a reason, you will be notified why. Yes, you can re-join the list if removal is the result of some misunderstanding).
We do not sell, trade or share customer information or subscriber information with anyone….ever.
Yes, the list has a real live admin and although we aren't able to read every email, we do read most of them and open every thread.
We reserve the right to post low-key notices about new green coffees and coffee merchandise.
If you want to unsubscribe, there's a link at the bottom of every Homeroast List email that you can use to unsubscribe yourself.
Digest Version
When you sign up for the list you can set your subscription to regular (individual emails), Digest (one daily batch of messages in one email), or you can simply browse the Archive. To subscribe or make changes in your subscription please go to this page and follow the simple instructions there:
List Archives
If you are just joining, check out the archives. They cover the topics we have already been over so you won't raise the same old boring issue, or will be able to put a fresh spin on old material. Please visit this web page to view archives (your list password is required).