Mar. 30, 2017
Interested in roasting your own coffee? You are invited to our first ever in-house DIY coffee roasting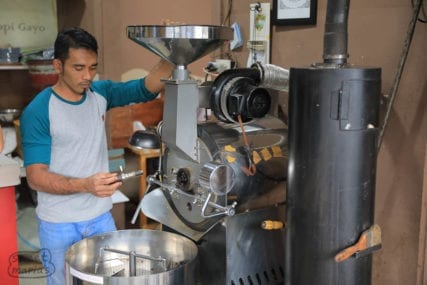 The application of heat to green coffee seeds (beans) to create palatable material for brewing a great cup!: Coffee roasting is a chemical process induced by heat, by which aromatics, acids, and other flavor components class.
Since it's our first time hosting an event like this, we are keeping it simple and will show you how to roast with an electric hot air popcorn popper. If you have never roasted coffee before, we plan on giving you all the info you need to get started with a popper and a few other items you might already have.
It's free but the class size is limited so please register early.
Thursday, 4/13/2017
2pm – 2:45pm
Sweet Maria's Warehouse
2823 Adeline St.
Oakland, CA 94608

Email Byron at [email protected] to register.