Last week we were pleased to host the "brewed coffee" portion of the 3rd Annual Home Barista Homeroasters Competition here at Sweet Marias. This has become an annual event for home-barista.com, and provides craft roasters of all skill levels an opportunity to see how their
roasting technique measures up against fellow home-roasters. Aleco Chigounis and myself (Dan Wood) were this year's judges. We were joined by Henry Cheng and Tom Chips who "silently" took part in the cupping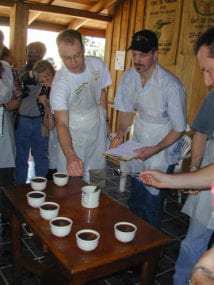 Cupping is a method of tasting coffee by steeping grounds in separate cups for discrete amounts of ground coffee, to reveal good flavors and defects to their fullest. It has formal elements and methodology in – since they were contestants they didn't share their thoughts until Aleco and I came to a consensus on how the coffees ranked.
There were two parts to the competition. First we judged "closed bag" entries, where nine participants picked coffees to roast from a predetermined list of coffees on the Sweet Marias website. These were either single originSingle Origin refers to coffee from one location, in contrast to blended coffee. This term is particularly useful in discussing espresso, since most commercial espressos are made from blends. This is what the term "SO or blended entries. Since all the coffees were
specialty grade, it was a challenge for the participants to hone a roast profileRoast Profile refers to the relationship between time and temperature in coffee roasting, with the endpoint being the "degree of roast". Roast profiling is the active manipulation of the "roast curve" or graphed plot of that enhanced the nuances and notes of each particular coffee.
The second part of the competition was "open bag", where there was no limit to what kind of coffees participants could submit – anything goes. This made for a very interesting contest and we saw everything from grade 1 Ethiopian washed coffee to coffee from KenyaKenya is the East African powerhouse of the coffee world. Both in the cup, and the way they run their trade, everything is topnotch.: Kenya is the East African powerhouse of the coffee world. Both that had been frozen for several years. Eleven submissions in all, it was clear that an incredible amount of thought and creativity was poured into each entry in an effort to find that "perfect" roast.
We set up the cupping table following our standard protocol – two cups of each coffee containing 12.5 grams of ground coffee to 8.5 oz. water, with a small amount of the roasted beans next to each entry in order for us to consider the physical state of the beans while tasting
the final product. Coffees were judged by dry aromatics, wet grounds, and cup flavors, and instead of giving a numeric score, we chose to rank them in order of favorite to least favorite. The competition was tough, and in both categories several entries were neck-in-neck for the lead.
In judging these coffees, we took notes on characteristics of flavor and aroma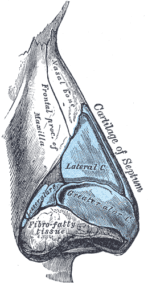 Aroma refers to sensations perceived by the olfactory bulb and conveyed to the brain; whether through the nose or "retro-nasally": The aromatics of a coffee greatly influence its flavor profile and come from the perception, as well as levels of sweetnessSweetness is an important positive quality in fine coffees, and is one of five basic tastes: Sour, Sweet, Salty, Bitter, Savory (Umami). In coffee, sweetness is a highly desirable quality, and the green bean has, acidity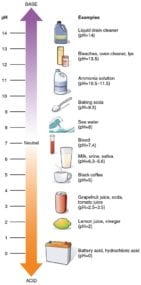 Acidity is a positive flavor attribute in coffee, also referred to as brightness or liveliness. It adds a brilliance to the cup, whereas low acid coffees can seem flat. Acidity can sound unattractive. People may, cleanliness, age, and all that's in between. That said, this wasn't about who presented the sweetest and cleanest coffees, but rather, it was about the consideration each contestant put into deciding how to handle the coffees they'd chosen. This is why you see an aged coffeeAged coffee is not the same as old coffee. Aged coffee typically has very strong earthy flavors, and can be very pungent, leather or tobacco aromas and flavors.: There are different methods for aging coffee in the top 4, ahead of several current-crop washed coffees. It's difficult to minimize "baggy" flavors associated with age through proper roast development. Some other coffees that were definitely the sweetest varietals ranked lower due to scorchingPatches of discolored burn marks on the coffee bean, due to a high-heat roast environment or other roast error.: Scorching refers to a roast error that can be discerned by inspecting the roasted coffee, where, under or over development of roast, starches, etc.
This was a very tough competition to judge and we were blown away by all the different ways the coffees were handled and roasted. This variance speaks to the range of preference on the part of the roaster and to the broad spectrum of potential that is inherent to each
individual coffee. It's safe to say that home-roasters are passionate about what they do, and it was exciting and inspiring for us to see this particular passion put into practice for this competition. We're definitely looking forward to next year.
For more information about this year's competition, including guidelines and final ranking, visit: www.home-barista.com/home-roasting/3rd-annual-hb-homeroasters-competition-t21804.html