(01/30/11)
Tom emailed this piece to us this morning, I think that it shares some important insights into what we are looking at with coffee prices and where the idea of quality fits into this situation. Out here in Tacoma visiting the barista competition, I've talked to a number of people who are new green buyers or who are keenly interested in getting into that end of the industry. With green buying it is very important to learn as much as you can about coffee quality and to develop your palate, but it is equally important to have a really strong understanding of budgeting, inventory management, and logistics and the relationship between these factors and quality. A strong commitment to quality is dependent not just on being able to taste coffee, but on understanding how to be prepared for fluctuations in the market and to figure out how to make it work for you and your customers.
-ces
Coffee is about to get so ridiculously expensive. I sit here in KenyaKenya is the East African powerhouse of the coffee world. Both in the cup, and the way they run their trade, everything is topnotch.: Kenya is the East... ...more as I write this having set aside 271 bags of amazing coffee, but at prices that would have been unbelievable even last year. Auction prices have hit new highs, $10.08 in last weeks auction. It's hard to speculate if those particular lots were bid up due to some prior arrangement with a buyer who specified no cap, or whether 2 parties thought the coffee was that good (I cupped a different lot that went over $10 in the auction and did not think it was a real Gran Cru coffee).
In any case, we are paying in a range of $5 to $8 for coffees. Make note, that is in Kenya, not including import fees and transportation costs, or arrival fees from the warehouse. The scarcity of Kenya coffee due to low crop and drought (the 4th year of record low coffee volumes) is certainly affecting prices here, but it's a global story really. While speculation in the coffee markets and rates for currencies is definitely having an impact on the rising C market, there are some fundamental issues of low warehouse stocks, low crops in many countries, and higher consumption in producing nations. It's hard to know where this is going, but the chance of things settling down to the prices of mid-2010 or even 2009 is highly unlikely.
Personally, it affects us because the prices for baseline specialty coffee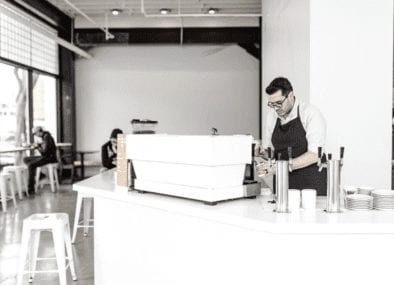 Specialty coffee was a term devised to mean higher levels of green coffee quality than average "industrial coffee" or "commercial coffee". At this point, the term is of... ...more is driving the price for really exceptional coffee much higher. Higher prices for really amazing coffees is not as troublesome as the fact that some companies will be buying fairly average coffees at prices that are still quite spendy. Now that does not make sense. How this affects small quality-oriented roasters is hard to foresee. I think those that can really communicate the message of quality to customers amidst higher beverage and roasted coffee prices will do well. Those who stick to the message of cup quality, and perhaps even see the price hikes as an opportunity to talk to customers about the difference between bulked "specialty grade" coffee versus small farm, micro-milled lots might make some gains.
We can all be sure that many roasters will take the opposite path and look to cut costs of green coffee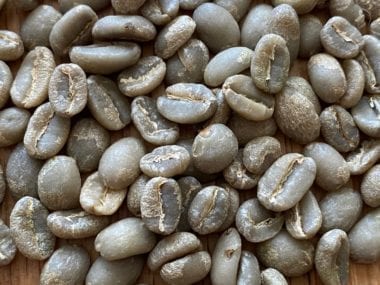 Green coffee refers to the processed seed of the coffee tree fruit. Coffee is a flowering shrub that produces fruit. The seeds of the fruit are processed, roasted,... ...more to be competitive in their local market. That could lead to some sad results in terms of cup quality being offered to the public, as well as confusing coffee drinkers on the very different levels of quality within the ever-broader (and increasingly meaningless) term "specialty." I think it is going to mean some roasters are going to go under, and that's really sad. I wonder how it will affect us at Shrub. Will Shrub make more sense to some roasters as they try to maintain or improve the quality of their offerings, as a way to hold a smaller inventory on hand given the higher cost of the coffee overall. Or will it make less sense since the per Lb prices are going to be anywhere from .50 cents to (in the case of Kenya) $2 or $3 more! It's really hard to say, but one thing is for sure. We set out to offer the best small lots we can, and we will continue to do so no matter how this all settles out. -Tom