Product Development Manager Job Description
Sweet Maria's Product Manager role is an hourly, full-time position with competitive wages, health insurance, dental coverage, paid vacation, sick time, holiday pay, 401k, and profit-sharing. Hours are Monday-Friday from 9-5.
If you like people, coffee and want to learn more about home roasting let us know your experience in coffee or why the job interests you.
Job Responsibilities Include:
Searching/Evaluating coffee-related merchandise under guidance of the owner.
Building products in our Magento cart, copy editing alongside the owner.
Marketing.
Keep retail space clean and stocked.
Demo home roasting machines and other merchandise for customers (online).
Ability to lift 30 -60 lbs and use a hand truck.
Computer literate.
Content creator (Coffee-related media content, Social Media Savvy)
Troubleshooting, reships and returns on Popper Roaster
Support role to our CSR responsibilities are:
Answering brewing, roasting, and green coffee

Green coffee refers to the processed seed of the coffee tree fruit. Coffee is a flowering shrub that produces fruit. The seeds of the fruit are processed, roasted, ground and prepared as an infusion.: Coffee

questions via email and phone
Troubleshooting checkout and website issues with customers.
Assisting with online order processing

The removal of the cherry and parchment from the coffee seed.: Coffee is either wet-processed (also called washed or wet-milled) or dry-processed (also called wild, natural or natural dry, and we abbreviate it DP sometimes).
Contact [email protected] for more information or to send your materials.

Sweet Maria's Coffee has been in business for 25 years, sourcing small lots of specialty coffee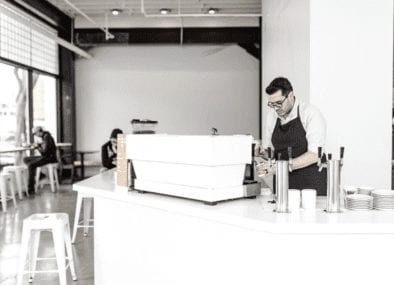 Specialty coffee was a term devised to mean higher levels of green coffee quality than average "industrial coffee" or "commercial coffee". At this point, the term is of limited use, since every multi-national coffee broker beans and making them available to home coffee roasters. We also provide an extensive online coffee library and support new and experienced home roasters. Our business is mainly online, but we have a small well ventilated retail space connected to our warehouse where you would be working. We currently have limited in-person retail hours and all customers are required to wear masks.
*All employees are required to adhere to Covid-19 safety protocols- including wearing masks, showing proof of Covid 19 vaccination. Frequent hand washing, keeping the work area clean and sanitized, and staying home if sick.