Nov. 8, 2018
Did you know Sweet Maria's sells roasted coffee? We have been doing it for years but never promoted it much since green coffee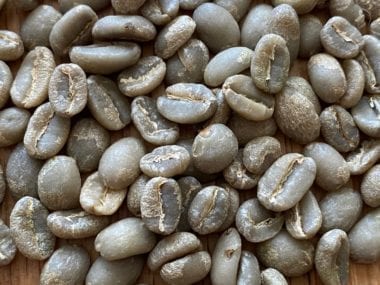 Green coffee refers to the processed seed of the coffee tree fruit. Coffee is a flowering shrub that produces fruit. The seeds of the fruit are processed, roasted,... ...more is our main thing. Every two weeks our roaster, Julio spends most of an entire work day pouring coffee in and out of our Probat L12 gas-fired roaster. Whenever a roast date is coming up, Julio plans his approach to four Sweet Maria's coffees, usually two single origins and two blends. We roast coffees that are also available as unroasted green coffees so you can compare your roasted coffee to ours.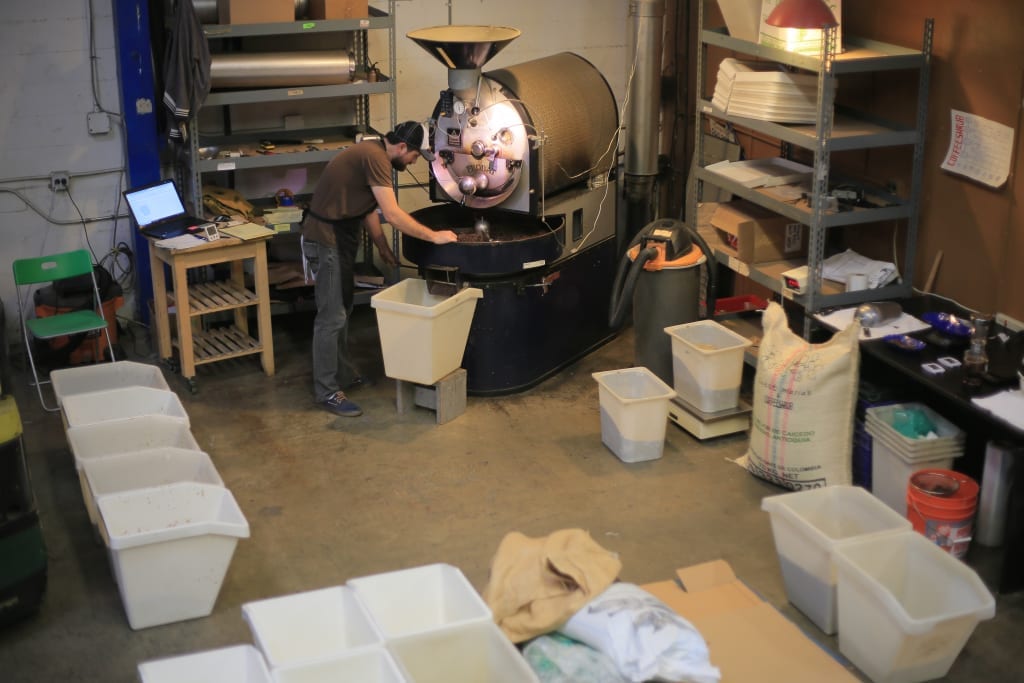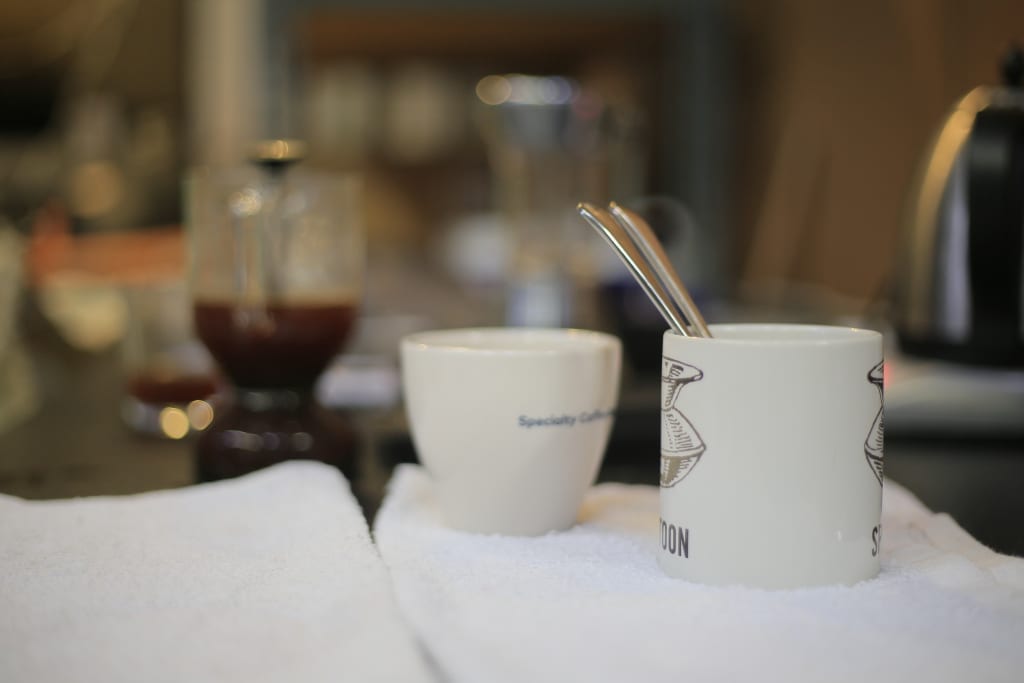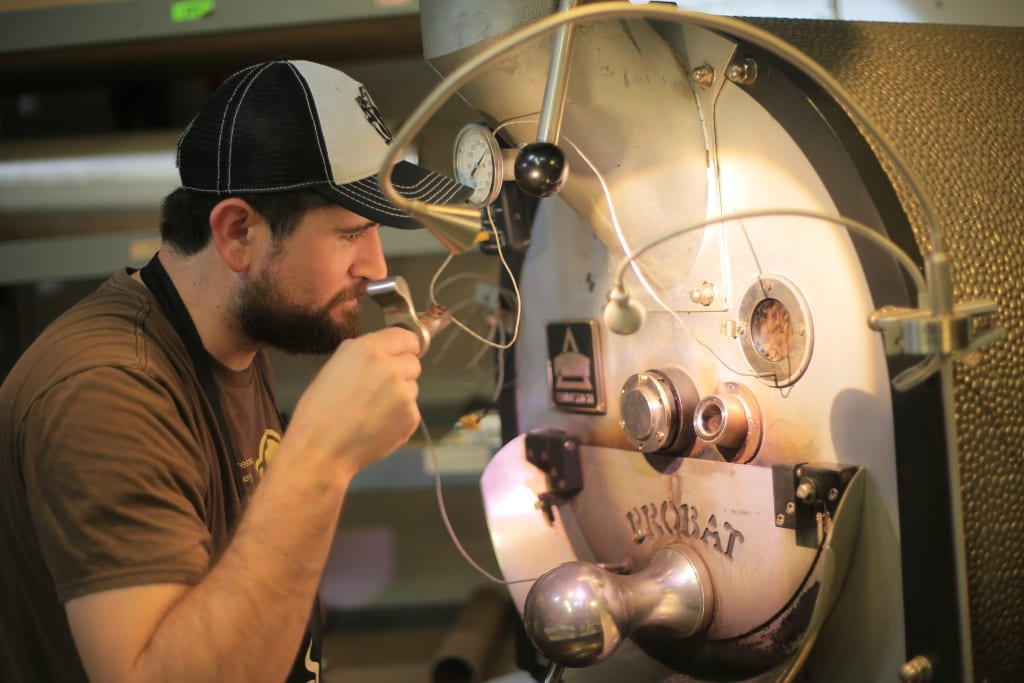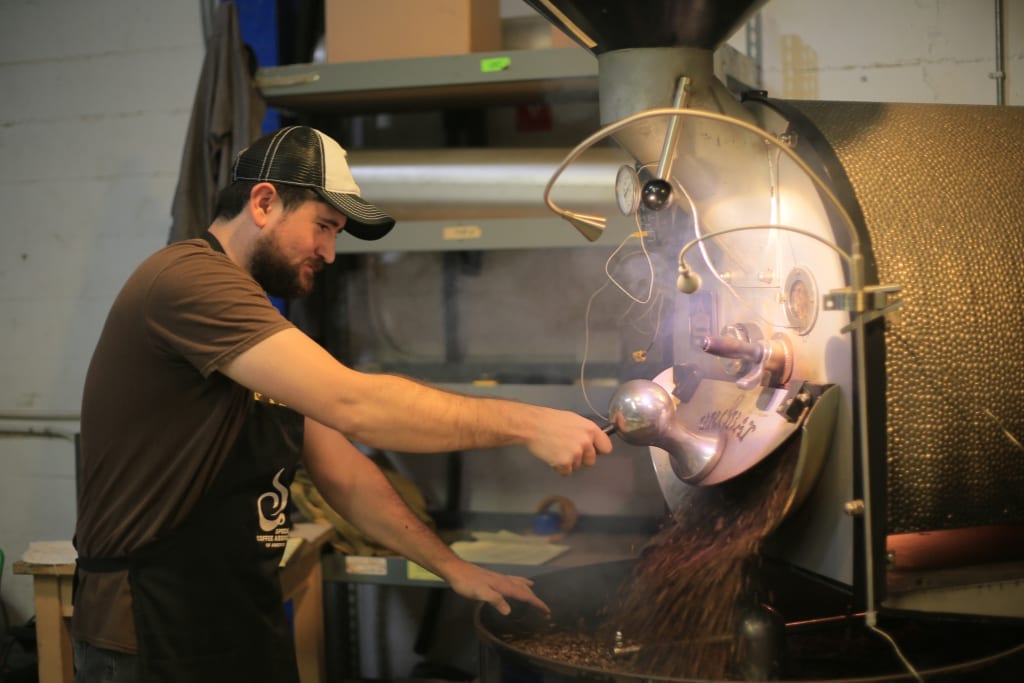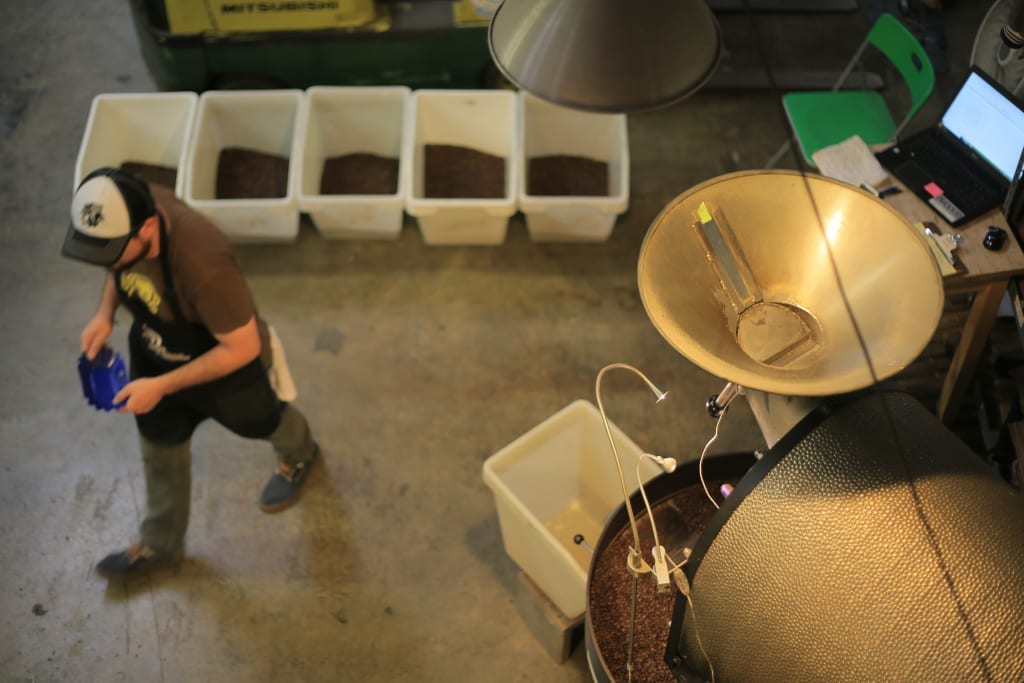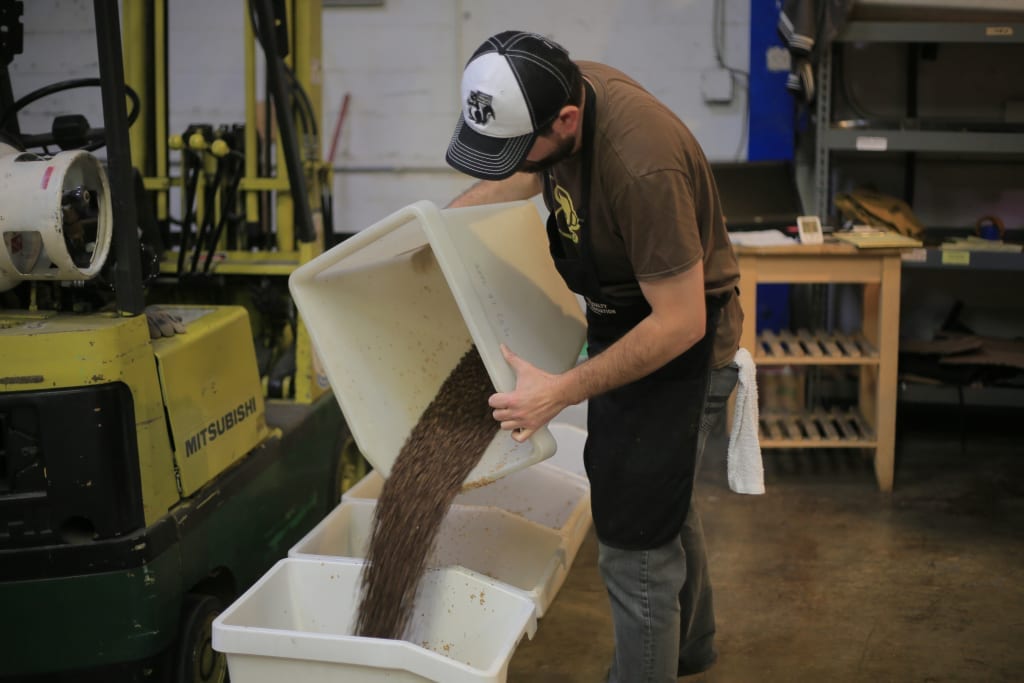 We sell roasted coffee by the pound. Most of the specialty coffee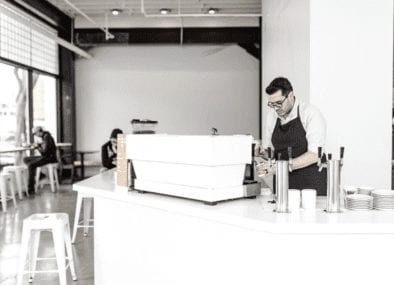 Specialty coffee was a term devised to mean higher levels of green coffee quality than average "industrial coffee" or "commercial coffee". At this point, the term is of... ...more industry has moved toward smaller volumes, like 12oz or 6oz bags. We think one pound is still a good amount. By the way, compare our price of $17.50 per pound to the prices of fancy coffee roasteries. We offer more coffee per dollar. We package our roasted coffee in valve bags that are great for preserving freshness. As long as we have some in stock you can order from our website or buy some from our Oakland store.