August 21, 2015
Single Origin Sample Set: Ethiopia 8-Pack
– An 8 lb pack of our current
single origin
Single Origin refers to coffee from one location, in contrast to blended coffee. This term is particularly useful in discussing espresso, since most commercial espressos are made from blends. This is what the term "SO
coffees from
Ethiopia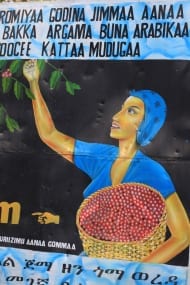 Ethiopia is the birthplace of coffee: it is in the forests of the Kaffa region that coffee arabica grew wild. Coffee is "Bun" or "Buna" in Ethiopia, so Coffee Bean is quite possibly a poor
with a small discount. These are 88 to 93 point coffees, dry and wet processed, a sampler skewed toward the mind-blowing side of the coffee tasting spectrum.
Hawaii Ka'anapali Maui Mokha
– Mild
acidity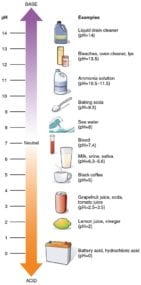 Acidity is a positive flavor attribute in coffee, also referred to as brightness or liveliness. It adds a brilliance to the cup, whereas low acid coffees can seem flat. Acidity can sound unattractive. People may
, sweet-grain and fruit flavors, and nice
body
Associated with and sensed by mouthfeel, body is sense of weight and thickness of the brew, caused by the percentage of soluble solids in the cup, including all organic compounds that are extracted from brewing
.
Rustic
A general characterization of pleasantly "natural" flavors, less sophisticated and less refined, but appealing. : What is Rustic? This is a general term we came up with... Dried Apricots from Sun Maid at the supermarket,
dark
honey
In coffee, honey-like sweetness is often found, but we use terms such as refined honey (highly filtered and processed) as opposed to raw honey rustic honey sweetness. This form of sweetness is largely a dynamic
and raisin bran cereal flavors, along with a dusting of cocoa comes out in the darker roast levels. We have a limited supply so orders are limited to 1 and 2lb bags.
Honduras Belen de Ocotepeque -Don Vasquez
– boasts a thick, honeyed
sweetness
Sweetness is an important positive quality in fine coffees, and is one of five basic tastes: Sour, Sweet, Salty, Bitter, Savory (Umami). In coffee, sweetness is a highly desirable quality, and the green bean has
, followed by
cherry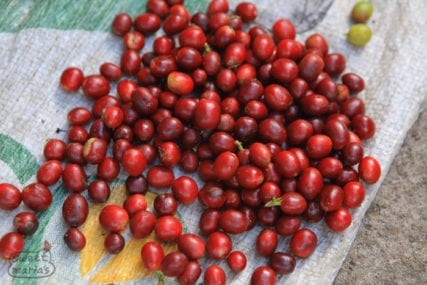 Either a flavor in the coffee, or referring to the fruit of the coffee tree, which somewhat resembles a red cherry.: Either a flavor in the coffee, or referring to the fruit of the coffee
and apricot top notes, and fresh, herbaceous hints. The
mouthfeel
How a coffee feels in the mouth or its apparent texture, a tactile sensation : A major component in the flavor profile of a coffee, it is a tactile sensation in the mouth used in
is very syrupy lending to the lasting bittersweetness that fills out the
finish
Similar to aftertaste, but it refers to the impression as the coffee leaves the palate. Aftertaste is the sensations gathered after the coffee has left the mouth. We combine these to form the "final flavor
.
Sulawesi Bone-Bone Village
– has a fruit-forward profile, combined with rustic, syrupy sweetness, and thick body. The profile is
complex
The co-presence of many aroma and flavor attributes, with multiple layers. A general impression of a coffee, similar to judgments such as "balanced" or "structured"
;
herbal
A flavor descriptor in coffee reminiscent of herbs, usually meaning aromatic, savory, leafy dried herbs. Usually, more specific descriptions are given, whether is is a floral herb, or sage-like, etc. In reality, there are very
notes, layers of raw sugars, and ripe tropicals. An impressive
Sulawesi
Sulawesi coffees are low-acid with great body and that deep, brooding cup profile akin to Sumatra. The coffee is sometimes known as Celebes, which was the Dutch colonial name for the island. Indonesians are available
cup, with a lasting, slow-disappearing finish.