from the Tea and Coffee Trade Journal. This article provides and interesting background for recent developments in EthiopiaEthiopia, formerly known as Abyssinia, or a coffee cultivar: Ethiopia, or more specifically the Empire under Haile Selassie,  was known as Abyssinia. The name is Latin, derived from... ...more, including the relatively new organicGrown without the use of artificial fertilizers, herbicides, etc.: Organic coffee has been grown according to organic farming techniques, typically without the use of artificial fertilizers. Some farms... ...more and fair tradeFair trade is an organized social movement and market-based approach to empowering developing country producers and promoting sustainability.: Fair trade is an organized social movement and market-based approach... ...more coops.
When you next drink a cup of Ethiopian coffee remember the person who grew the beans, for you are now more likely to know precisely where it comes from. Up to now it has been impossible to know whose beans have gone into the sack, which arrives in the roasting house in London or Hamburg, because of an age-old system of middlemen within Ethiopia. The beans would be sold by a peasant grower, to a buyer for pulpingThe first step in processing wet-process coffee, pulp natural or forced demucilage coffees. Pulping simply refers to removing the skins from the coffee fruit, leaving the parchment coffee... ...more, who would sell to an agent, who would sell to an exporter. During the past five years, however, the industry has seen some radical shifts in the face of global market lows. As a result a precedent has been set which is making traceability much easier. This will enable Ethiopia to hoist its reputation as the botanical home of Coffea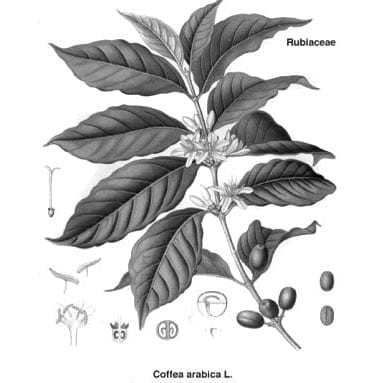 The botanical genus colloquially referred to as the "coffea genus," which is comprised of over 120 individual species. These are generally opposite-leaved, evergreen shrubs or small understory trees... ...more arabicaArabica refers to Coffea Arabica, the taxonomic species name of the genus responsible for around 75% of the worlds commercial coffee crop.: Arabica refers to Coffea Arabica, the... ...more, with an almost fertilizer-free environment, producing a number of distinctive regional types.
Certified organic Ethiopian coffee has only been available since 1999 when some producers were granted a waiver to bypass the government auction system. They can now sell direct to western importers through the cooperatives to which they belong, and cut out the services of two sets of buyers and an independent exporter to deal with the final processingThe removal of the cherry and parchment from the coffee seed.: Coffee is either wet-processed (also called washed or wet-milled) or dry-processed (also called wild, natural or natural... ...more. It also enables some of them to gain fair trade status, and receive a significant proportion of profits.
As the birthplace of Arabica coffee, Ethiopians jealously guard their coffee gene pool. Ethiopia has led developing countries in their successful bid for an international biodiversity convention and it is illegal to remove any genetic material from the country. Its isolation and poverty has also limited the use of fertilizers by the mainly peasant producers. Ethiopians are not a people who care for the hard sell or western marketing techniques; but, for a long time, western importers, and industry members inside Ethiopia, had been pressing for organic certification, not only to meet demand in the West, but also to exploit Ethiopia's natural advantages. The stage was set when the Marxist government fell in 1991, and the new government under Meles Zenawi set up an evolved constitution creating a number of regional governments. Coffee, both wild and planted, grows mainly in two of the regions, Oromia, and the Southern region. A more liberal market economy coincided with a fall in global coffee prices; and there were some who realized something had to be done to keep coffee revenues up. When coffee prices were high, the state derived 60% of its foreign exchange from coffee, and more than 15 million of its people depended directly or indirectly on coffee farming. All exports were channeled through the state auction centers in Addis Ababa and Dire Dawa, originally set up in 1973 to provide an open and fair relationship between local merchant and exporter. Later, minimum export price levels were set to control foreign exchange losses.
As a small roaster in Scotland with an interest in ethical marketing and a deliberately personal relationship with my clients, the questions I wanted to ask were about the system by which organic and fair trade coffee was being traded. How were the ethics of this new system managed? And how could you justify certifying an organic product in a country that was largely organic anyway? Was it wise for Ethiopia to tie itself to western marketing devices?
First I traveled to Sidamo where high grade washed garden coffee comes from. Four hours' drive south of Addis Ababa, along a newly rebuilt highway running along the floor of the dusty, and largely degraded, Rift Valley, you come to Awasa. It's a pretty location, on the edge of a lake, which is the headquarters to all those who would advise and control the industry to the south. A 2,000 m high mountain spine stretches another 150 miles to where the best Yirgacheffe and Sidamo coffees are grown. Alongside the road the economic role of coffee is evident. Every garden has its coffee bushes, usually intercropped with beans, peppers, cabbages or pineapples, and shaded by native trees. This area is currently being assessed by organic certifiers.
I stayed with Gregory Missaillides, a Greek-Ethiopian, whose grandfather first came to Sidamo in 1916 as a refugee from Constantinople. He and his wife, Marica, own 11 hectaresWe use this metric term often to discuss the size of coffee farms. 1 Hectare = 10000 Square Meters = 2.471 acres: We use this metric term often... ...more of land in Yirge Alem where they grow a small amount of coffee. But now they are embarking on a tourist project, building lodges in the local, beehive shape, and providing a conservation environment for the local flora and fauna. Aregash Lodges (named after Gregory's mother) was a convenient and beautiful launch pad for a coffee tourist.
Marica deals with their coffee. She has planted a large number of new bushes of a local hybrid, called Type 12. Shrugging hopefully, because this year she had been paid less than half the 1997 price, she remarked, "These replace some useless bushes, which we had been encouraged to grow by the authorities in the 1980s. This coffee will be better and is our future investment."
Nearby, along a fiendishly rough road, is the Ferro Farmers' Cooperative. This coop supports 27,307 family members. Its pulpery was largely financed by Irish aid. In 2001, it made a net loss, the first in its 25-year history. One of its members, Ato Asefa, who farms coffee opposite the pulpery showed us his plot where he had dug up some of his coffee bushes last year but was persuaded against replacing them with food crops: "The government told me the prices would eventually go up," he said, showing us some young Type 12s which he planted in good faith. In this area, the soil here is a reddish, sandy clay and Type 12 seems to be the preferred hybrid.
Ferro coffee, still in its parchmentGreen coffee still in its outer shell, before dry-milling, is called Parchment coffee (pergamino). In the wet process, coffee is peeled, fermented, washed and then ready for drying... ...more, is auctioned in Addis Ababa to exporters. They do the final processing. Both before auction and after processing there is an impressive process of quality control liquoring in terms of its regional identity.
Ato (Mr) Mulugeta, the district agronomist, was our guide and demonstrated what steps the state authorities are taking to protect their coffee biodiversity and to advise growers. He showed us the nursery where the two types of coffee hybrid (developed from local varieties) suitable for this area are offered for sale at 1¢ a seedling, and the plot of land where about 14 different natural varieties are grown for the genetic pool. This, as well as most other plots we saw, was shaded with Millettia ferruginea, Ensete ventricosa, both endemic trees, the former leguminous, and the latter providing a staple food starch, or Cordia africana, a protected indigenous tree. "There is hardly any fertilizer used on coffee in this area," confirmed Ato Mulugeta, "and the farmers rely on natural mulches from the trees as well as coffee pulp generated in the pulperies."
Back in Addis Ababa I met Ato Taddesse, the dynamic and visionary general manager of the Oromia Coffee Farmers Cooperative Union, and the man fronting the first organization granted Auction Waiver status. He is stoking the competition in the currently overstocked global market by offering the first traceable and organically certified Ethiopian coffee. Handing me a photograph of a member coffee-producing family in the Limu area, he said: "We represent 22,700 small holders, who are organized into 34 cooperatives. Because we bypass the auction we can sell directly and quickly to our clients." Coffee from most regions is sold through the Union, including Yirgacheffe, Sidamo, Harrar, Limu, Jimma and Ghimbi/Lekempti. This system cuts out two types of middlemen in the process, and has won fair trade status for eight of its cooperatives by returning 70% of profits to the members of at least two buying stages. Their importing partners guarantee a fixed price.
The cooperative system was an ideal starting point for the organic and fair trade regulators, who could now for the first time trace the product from source to consumer. Other cooperatives are following suit. The coffee organically certified comes from the lucky few, and it carries a premium. But some exporters ask: What about the other farmers, as virtually the whole country ought to be certified organic? In a largely peasant society, it is not easy for producers to do their own exporting and existing exporters should also have a role to play, they argue. Also, recognizing that a fair system of pricing to the producers is essential to the livelihoods of everyone else further up the pyramid, they feel the benefits of a 'coffee exchange' should be explored: a place where the mutual problems of producer and exporter can be addressed.
Last year, the National Bank abolished minimum export price levels, effectively allowing markets to find their own level. So now pressure is on exporters to also move their own operations closer to the producer, cut out middlemen buyers, and control quality at source.
There are still questions that need to be answered: how about those farmers who are producing exactly the same coffee as the certified organic ones over the fence, but are not benefiting from its premiums; do we relish the rise of the regulating bureaucrats who have become the new middlemen; and for how long can fair trade importers offer to pay prices over the odds? But these developments also mean that quality is on the up, and we can look forward to a time when it will be the norm to roast distinctive Ethiopian specialty coffees with the name of particular growers or communities on our bags.
Sarah Sherlock runs a specialty coffee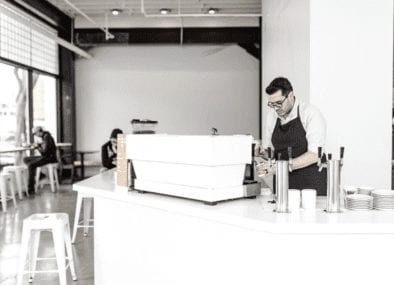 Specialty coffee was a term devised to mean higher levels of green coffee quality than average "industrial coffee" or "commercial coffee". At this point, the term is of... ...more<coffee roasterA machine for roasting coffee. Or the person operating it! The basic requirements for a coffee roaster are a heating element that gets suitably hot and a mechanism... ...more/retailer shop in Scotland named Highland Coffees located at: P.O. Box 26307, Crieff, Perthshire PH7 3WB, UK; e-mail: [email protected]
from the Tea and Coffee Trade Journal. This article provides and interesting background for recent developments in Ethiopia, including the relatively new organic and fair trade coops.