Sweet Maria's PDF Tip Sheet for Those Pesky Bullet Buttons, and How They Translate to Roast Time Software
We realized a printable Cheat Sheet of the Bullet R1 coffee roasterA machine for roasting coffee. Or the person operating it! The basic requirements for a coffee roaster are a heating element that gets suitably hot and a mechanism... ...more control panel would be nice. We added a second page to map those out to Roast Time software.
Dan worked up this 2-sided printable PDF Aillio Bullet Tip Sheet you might want to have nearby as you use your Bullet R-1 coffee roaster.
You may know your Bullet as well as we know ours. But if you occasionally have a brain freeze (as we do!) it's great to have as backup.
Download it and print this sheet with the Download button below.
Notes: If you can choose 2-sided printing to use only 1 piece of paper. We tried to minimize dark colors to save on ink and toner as best we could. This PDF should print fine in color or b/w. Also note that the first page is oriented horizontal and the second vertical. It just worked out that way to best format the information.
Here's a preview image from the PDF of the first page (Don't use this to print – use the PDF above)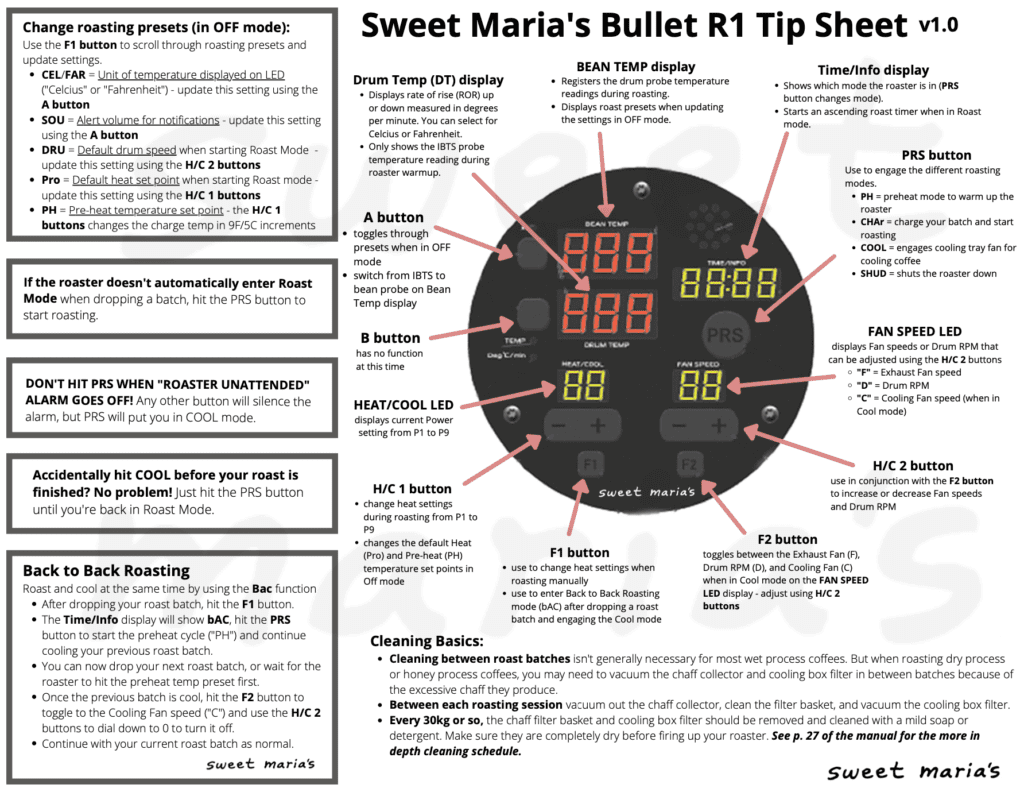 Other Aillio Bullet PDF Resources
---