Mar. 23, 2020
Tune in on Thurs. 3/26 for our informative live stream where we will cover all things related to home coffee roasting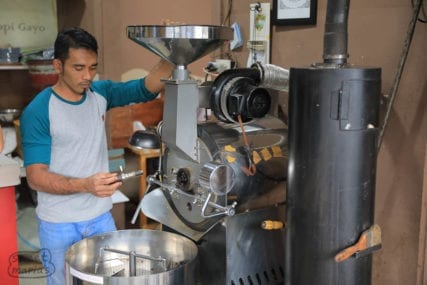 The application of heat to green coffee seeds (beans) to create palatable material for brewing a great cup!: Coffee roasting is a chemical process induced by heat, by which aromatics, acids, and other flavor components and home brewing. We have a few topics in mind but plan on keeping it loose so you can ask us anything you want.
Coffee Storage

Green coffee can be stored much longer than roasted coffee: Roasted coffee starts to lose its aromatics in 10 days after roasting. Green coffee can be stored months without degrading quality.  Very often the type

/Freshness
Roast Profiling
Fun coffee experiments to pass the time
Tips for home baristas and coffee brewers
The video will be posted after the live stream is over so you can watch at your own convenience.
Thursday, March 26th
12:30pm Pacific Time
Facebook Live on Sweet Maria's Facebook page.