(09/14/11)
We added a great new coffee today:
https://www.coffeeshrub.com/shrub/coffee/panama-boquete-elida-estate
We haven't come across many PanamaPanama coffee ranges from medium quality lower altitude farms to those at 1600 - 1800 meters centered in the area of Boquete in the Chirqui district near the... ...more coffees that really thrilled us this year until the arrival of this floral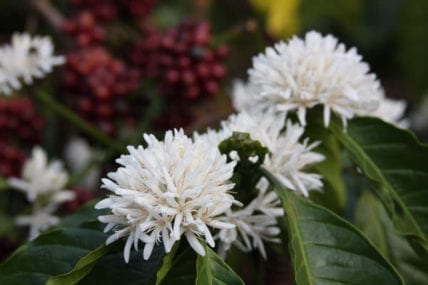 Floral notes in coffee exemplify the connection between taste and smell. Describing the taste of a specific flower is near impossible...we always default to "it tastes like it... ...more and fruitedIn some coffee taster's lexicon, "fruity" means the coffee is tainted with fruit, and "fruited" means a coffee is graced by positive fruit notes. We don't exactly see... ...more lot. Elida has been a top finisher in the Best of Panama for years, and their wet processWet-processing starts by removing the outer skin of the coffee cherry with a machine called a pulper, then fermenting the remaining fruit (with green bean inside) in water... ...more coffees are the epitome of the refined Boquete flavor profileFlavor Profile implies a graphical impression of a particular coffee, whether it be an artistic portrait or data graph of the perception of flavor compounds. In the case... ...more. This one is a bit pricey, but well worth it.