A trip to the Colombia coffee regions of the south in 2008
I took a nice, "travelogue-worthy" trip to ColombiaColombian coffee is highly marketed and widely available in the US. They have been largely successful at equating the name Colombian Coffee with "Good" Coffee. This is half-true. Colombian can be very balanced, with good in late May, a real action-packed runaround. We dropped in at the 3 main growing regions to the south of Bogota in just one week: Huila, Cauca and Narino departments (states).
It's part of the new way we are working in Colombia with 4 levels of coffee quality. We're designating them 1-Star, 2-Star, 3-Star and 4-Star.
1-Star is blended by an exporter from small farms, and ends up as a good arrival. It's solid Specialty coffee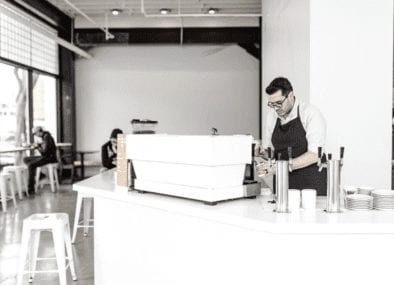 Specialty coffee was a term devised to mean higher levels of green coffee quality than average "industrial coffee" or "commercial coffee". At this point, the term is of limited use, since every multi-national coffee broker that you might find at a good local roastery. 2-Star is blended from lots scoring above 84 on a subregional level within one of the growing regions, such as Huila Timana or Huila Pitalito. 3-Star are distinct small farmer lots scoring above 86, so small that I can't offer them alone but have selected them to be part of our own micro-regional blend.
And 4-Star is the highest level, a distinct small family farm that has scored above 88, entering the realm of truly exemplary coffees. The top 2 levels are vacuum-packed in Bogota to preserve every detail of their cup quality upon arrival at Sweet Maria's.
Our top 2 levels qualify for our Farm GateFarm Gate Coffee is the name we give to our direct trade coffee buying program. Farm Gate pricing means that we have negotiated a price directly with the farmer "at the farm gate," that is, pricing program, although the 2-Star is also part of our transparent price system, and well above Fair TradeFair trade is an organized social movement and market-based approach to empowering developing country producers and promoting sustainability.: Fair trade is an organized social movement and market-based approach to empowering developing country producers and promoting payment levels to cooperatives. So that's the gist of it, here are some pictures from the Colombia coffee regions we visited … some not at all related to coffee. i hope you understand… -Tom