We're introducing two new commercial-type espresso

A small coffee beverage, about 20 ml, prepared on an espresso machine where pressurized hot water extracted through compressed coffee.: In its most stripped-down, basic form, this is a working definition for espresso: A small

mills from Compak: the K3 Touch and the K3 Elite. The Elite is the version with a doser

A doser is a mechanism, usually attached to the front of a burr grinder, for putting coffee into an espresso portafilter basket.: A doser is a mechanism, usually attached to the front of a burr

, the Touch is the same grinder in doser-less form. In practice, we tend to prefer the doserless

A grinder that ejects its grounds through a chute, rather than into a doser used for espresso

grinders for their ease of operation and the potential to be used as a dual-purpose espresso and brewed coffee

Brewed Coffee refers to all coffee preparations produced by adding non-pressurized water to coffee grounds. Contrasted with espresso coffee, which is produced under pressure, brewed coffee is primarily an extraction, and contains a lower amount

<coffee grinder

Coffee Grinder is the name used for a mill to convert the bean into a powder. In fact the grinder "tears" coffee more than it grinds it, when looking an microscopy of the results.

, but the doser model has substantially fewer clumps, and may be a better choice for dedicated espresso users. Both Compak mills are priced at an attractive level – a step up from the Rocky, but still substantially cheaper than the Mazzer Mini. We spent about 6 weeks testing these mills before offering them, and have put both models through their paces. We think they offer a great value for the money, and are really pleased with the results we are getting in the cup. If you have read any coffee forum or paid attention to any espresso web site, you know that a fantastic espresso machine is nothing but overpriced eye-candy for your kitchen counter without a serious espresso mill to back it up. Some recommend budgeting more for the grinder than the actual espresso machine! With the Compak, we think you can get results similar to a Mazzer or a Macap and save a bit to spend elsewhere.
Both machines have the same internals: a commercial 58mm flat burr set, a 250w motor, and an easy-to-use stepless adjustment mechanism. Check out this page for more images and an extended review.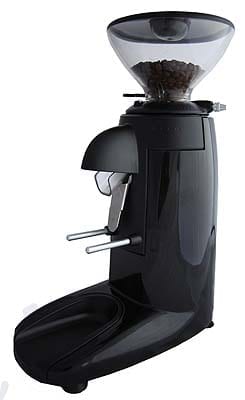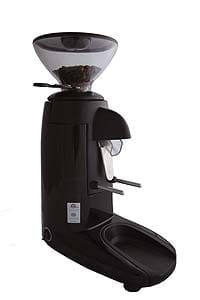 Compak K3 Touch
K3 Touch shown in Black
Also available in Polished Aluminum as Shown below.
The K3 Touch is Compak's doserless model. This means that, more or less, the grinds fall straight from the burrs into your portafilterThe part of an espresso machine which holds the filter basket, into which coffee grounds are placed.: The part of an espresso machine which holds the filter basket, into which coffee grounds are placed.. The advantage here is that there's no doser to trap old, stale grounds. Also, it's much easier to grind into a container (if grinding for brewed coffee) with this machine than with the K3 Elite. The tradeoff is that your espresso grind will have more clumps than with a doser grinder, so you'll have to be more careful to properly distribute grinds in the portafilter basket. The K3 Touch features:
A doserless design, for easy cleaning and dual espresso and brewed coffee use
An optional-use timer. The grinder has a manual mode and a timer to automatically control dosing. The timer isn't perfect (less dense beans will grind faster, so time doesn't equal dose), but it's a good start.
0.6lb / 275g hopper capacity
Commercial 58mm flat burrset, with a grinding rate of 11-15 pounds/hour
Stepless, micrometrical grind adjustment
dimensions: 19.5″ x 6.5″ x 12″ (height x width x depth)
Attractive, comes in black or polished aluminum
1 year warranty on parts and labor.
More images and an extended review of the K3 Touch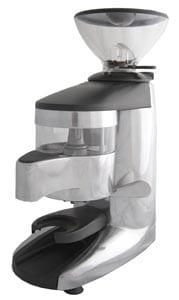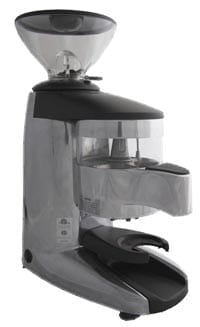 Grinds from the K3 Touch (left) and the K3 Elite (right). Note the extra clumping on the grinds from the Touch. Our extended review explains the importance of this, and other key features of the Compak mills.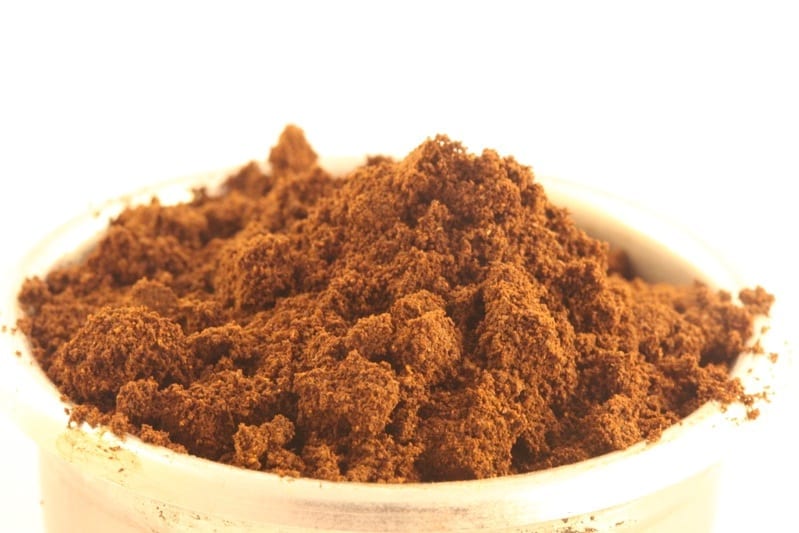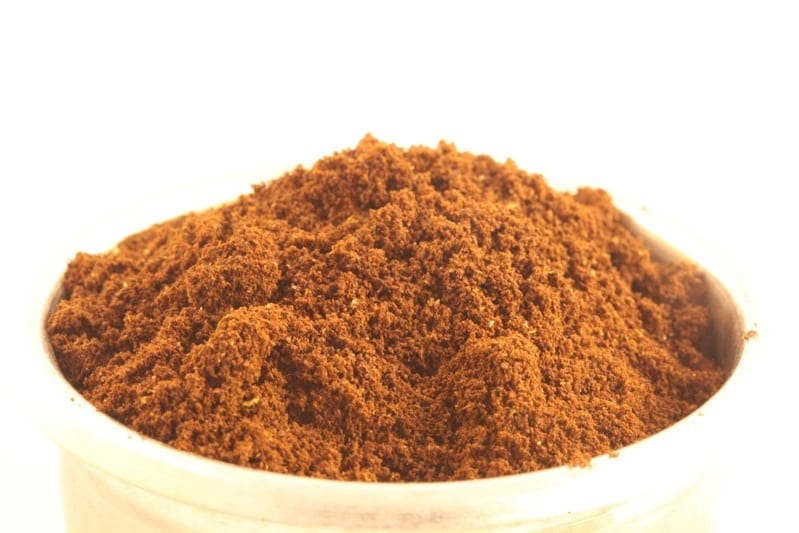 The K3 Elite is Compak's doser model. Ground coffee flows into the "doser" on the front of the machine, and you pull a level to push grounds out. In commercial applications, the doser is often kept full of grounds, in which case the doser should push out the same quantity of grounds with each pull of the lever. But, in home applications you'll probably just be grinding enough coffee for a shot or two of espresso, so in this case you can't rely on the doser to push out a consistent amount of coffee. What a doser will do at home, though, is break up clumps. Static in the grinds causes them to clump together at finer grind levels, and these clumps can be a headache when trying to achieve a perfect espresso. Clumps in the puck can lead to channelingChanneling refers to the formation of small water jets during espresso brewing due to poorly distributed grounds. When high-pressure water is forced toward the espresso puck, the water attempts to find the path of least and other extractionRefers to the process of infusing coffee with hot water. Hot water releases or "extracts" the flavor from the roasted, ground coffee. The term is used mostly with espresso, adding pressure to the mix as problems. The action of the doser hitting the grinds tends to break up the clumps.
A doser design, for dedicated espresso use, with a 0.45lb / 200g capacity doser
0.6lb / 275g hopper capacity
Commercial 58mm burrset, with a grinding rate of 11-15 pounds/hour
Stepless micrometrical grind adjustment
16.5″ height: fits easily under standard American 18″ kitchen cabinets
Attractive, available in Black or Polished Aluminum
1 year warranty on parts and labor
More images and commentary of the K3 Elite