Sweet Maria's hosted an event at our office/warehouse in Oakland, CA where we invited some local roasters and cuppers to cup each others' coffee, our coffee and, um….green coffee. We hope it will be become a regular event to gather together local roasters and cuppers to share experiences and maybe learn something.
Our guests were asked to bring their own GuatemalaGuatemalan coffee is considered a top quality coffee producer in Central America. Due to our proximity to Guatemala, some of the nicest coffees from this origin come to the United States. : Guatemalan growing regions (or their best classic, balanced Central American) and a more racy, exotic coffee (like a KenyaKenya is the East African powerhouse of the coffee world. Both in the cup, and the way they run their trade, everything is topnotch.: Kenya is the East African powerhouse of the coffee world. Both or Ethiopia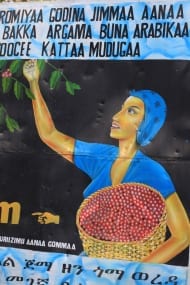 Ethiopia is the birthplace of coffee: it is in the forests of the Kaffa region that coffee arabica grew wild. Coffee is "Bun" or "Buna" in Ethiopia, so Coffee Bean is quite possibly a poor). But first we had a couple of "educational" cupping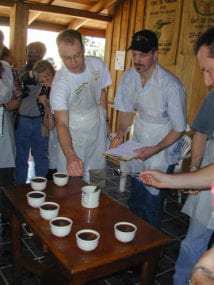 Cupping is a method of tasting coffee by steeping grounds in separate cups for discrete amounts of ground coffee, to reveal good flavors and defects to their fullest. It has formal elements and methodology in, tasting defects, a cupping of unroasted coffees, silverskinOn dried green bean coffee, the thin inner-parchment layer that clings to the bean and lines the crease on the flat side. Silverskin becomes chaff and falls off the bean during roasting. It is a separation coffees, and different Colombian coffees.