The holiday rush is finally over at Sweet Maria's and we're back to business as usual. The New Year is a great time to revisit proper maintenance and cleaning for espressoA small coffee beverage, about 20 ml, prepared on an espresso machine where pressurized hot water extracted through compressed coffee.: In its most stripped-down, basic form, this is a working definition for espresso: A small machines and grinders, especially if they've seen a lot of use over the holidays. You'll find more information on the backside. Below Tom provides a helpful update on our green coffee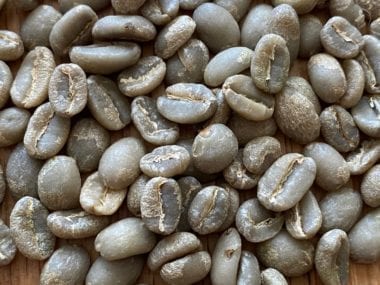 Green coffee refers to the processed seed of the coffee tree fruit. Coffee is a flowering shrub that produces fruit. The seeds of the fruit are processed, roasted, ground and prepared as an infusion.: Coffee buying practices and our current offerings.
Updates From the Coffee Traveler
We field a lot of questions at Sweet Maria's and in reality I can't possibly answer the emails directly. But a lot of them pertain to my task here as coffee buyer: what we have coming down the pipeline of green coffee offerings, and what is absent from our list.
I have come to look at my role several ways: In one sense I am the "personal shopper" for all our customers. They have tasked me with going out to find exemplary coffee. If you had a real personal shopper (I am assuming
you don't!), sent them out to buy a couple bags of groceries, and they came back with the right stuff but spent $800 doing so, they would have failed you.
I feel the same way. A good coffee buyer doesn't throw money at coffee and simply get the best qualities. In fact that often leads to people in the trade having diminished respect for your ability to discern quality and value. And the point of SM is to offer great coffee, not simply have "one of everything." This isn't a supermarket after all, and coffee is a crop. It's not like keeping canned soup in stock. So there is always an ebb and flow to our offerings, as we seek quality where we find it.
We have had many emails about ColombiaColombian coffee is highly marketed and widely available in the US. They have been largely successful at equating the name Colombian Coffee with "Good" Coffee. This is half-true. Colombian can be very balanced, with good and South America lately. This harvest we simply haven't found as many small lot Colombian coffees that made us really excited. Many tested in the 85-86 point range and were nice coffees, but we usually aim higher than that. So rather than change our standard (we won't) we trimmed down on the volume of coffee we selected.
As far as other South American coffees, we have found some very nice PeruPeruvian coffees have Central American brightness but in a South American coffee flavor package overall. The good organic lots do have more of a "rustic" coffee character.: Organic Peru ... you can get it anywhere coffees we are offering now, but again the lots are fairly small and we aren't going to have them available for too long. EcuadorEcuador has everything it takes to grow great coffee. Positioned between Colombia and Peru, the interior mountain ranges have plenty of altitude, weather patterns, and ideal soil for quality coffee production.: Coffee has a long and BoliviaBolivia has always been a coffee origin with great potential, the potential to have a unique Specialty coffee offering with unique cup character.: There's no better way to learn about a coffee-producing country than to have been a challenge. I feel like the prices for these coffees have been driven up far beyond the quality of the cup.
It's a challenge because I feel we do have a desire to represent all these origins, but we can't simply stock them to "fill that slot" in our lineup of offerings. I feel like buying a lesser coffee that we would have to sell at a higher price means I am not doing my job as a gatekeeper here.
We do have quite a broad selection of Brazils coming online: small lot coffees with a wide range of flavors, from nut and chocolate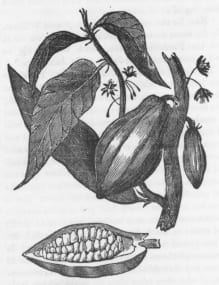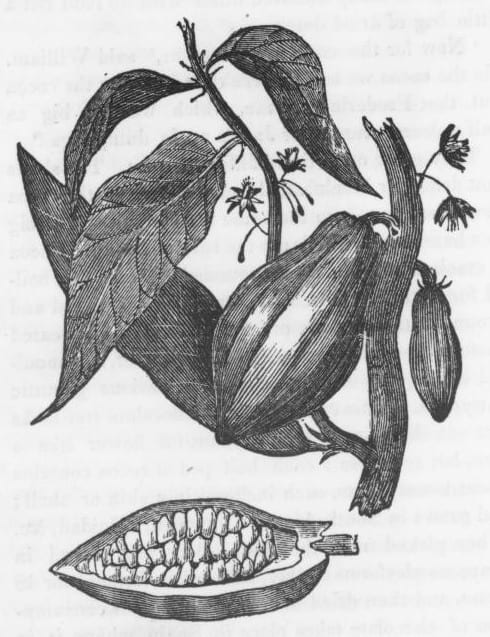 A general flavor or aroma term reminiscent of chocolate. But what type? Usually described with more specifics.: Chocolate is a broad, general flavor or aroma term reminiscent of chocolate. But what type? There are so, to really "fruit bomb" flavor profiles with pineapple, dried mango, fig … quite intense flavors. Of course these are totally different coffees from those of the Andes and Colombia, representing the other side of the South American flavor experience.
While our late-harvest Central Americas start to dwindle on the list, we have four brilliant Rwandan coffees listed that (surprisingly to some) feature the similar flavor profiles to the Centrals and wet-process South Americans. And we have just added an amazing Ethiopia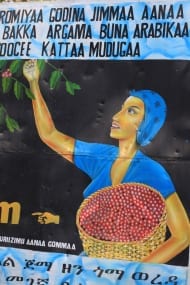 Ethiopia is the birthplace of coffee: it is in the forests of the Kaffa region that coffee arabica grew wild. Coffee is "Bun" or "Buna" in Ethiopia, so Coffee Bean is quite possibly a poor Gedeo Yirga Cheffe in the wet-process style, and a Dry-Process Guji area coffee to the list. Our BurundiBurundi coffee bears resemblance to neighboring Rwanda, in both cup character, but also the culture surrounding coffee. Burundi is a small landlocked country at the crossroads of East and Central Africa, straddling the crest of offering is also a similar flavor profileFlavor Profile implies a graphical impression of a particular coffee, whether it be an artistic portrait or data graph of the perception of flavor compounds. In the case of our spider graph charts in each to more balanced profile, but in the vein of coffees of the Americas.
The fact is, if we re-drew a map of the world based on a new geography of the flavor profiles of coffee, we would form a new Pangea perhaps, where parts of East Africa would abut the Americas, where Ethiopia was cleaved in half by the flavor rift between dry-processed and wet-processed coffees and parts of Indonesia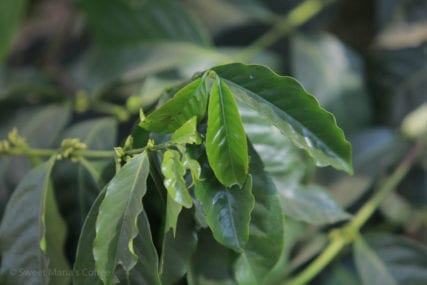 USDA is (obviously) the United States Department of Agriculture. USDA also had coffee plant breeding programs in the past and one variety they distributed to Indonesia and was widely planted is called USDA  (sounds like  producing cleaner, sweeter coffees would be plunked down in a new land mass between UgandaWhile Arabica was introduced at the beginning of the 1900's, Robusta coffee is indigenous to the country, and has been a part of Ugandan life for centuries. The variety of Wild Robusta Coffee still growing and India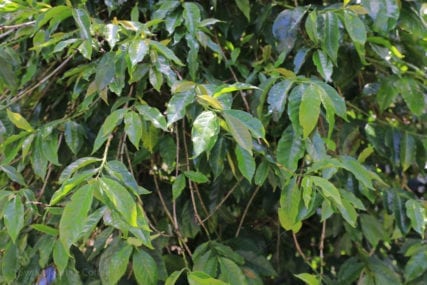 S-795 is a variety based on the " S-Line" coffees of India, and stands for Selection 795, It has a very fine cup, one of the best in Indonesia, but is not a high volume. Perhaps. It's amusing to imagine it.
–Tom

Love Your Espresso Machine? Keep it Clean!
Having a regular cleaning routine for your espresso machine is a sure-fire way to extend its life and keep your coffee tasting good. After each use, pop out your portafilterThe part of an espresso machine which holds the filter basket, into which coffee grounds are placed.: The part of an espresso machine which holds the filter basket, into which coffee grounds are placed. baskets, give them and the portafilter a good rinse and wipe them out with a clean, dry towel. Run hot water through the group head to flush out any grounds from the dispersion screen and give it a good wipe down. After you steam milk, always purge your steam wand and wipe it with a clean, wet towel.
Every 50 shots or so, backflush with a detergent like Cafiza. (Check the user manual to make sure your machine can be backflushed first.) Once a week, take the tip off your steam wand and soak it in hot water and scrub the inside of the steam wand with a small, thin brush, like Steamy Wanda. Once a month, remove the dispersion screen from the group head and soak it in hot water with a little Cafiza to remove any oils that might be gunked up on it. We've had a few customers recently who had thought the pump in their Rancilio Silvia had gone out but it was really just oils and coffee residue blocking up the holes in the dispersion screen.
It's a good idea to descale your espresso machine every 6 months or so, especially if you don't use filtered water and the water you use has a high mineral content. Dezcal works really well for this; all you need to do is dissolve it in water, run the solution through your group head and steam wand and rinse it all out a few times with fresh water.
Of course if your espresso machine is sparkling clean inside and out you want to make sure your grinder is just as clean. Stale grounds and oils can go rancid and make your espresso taste bitter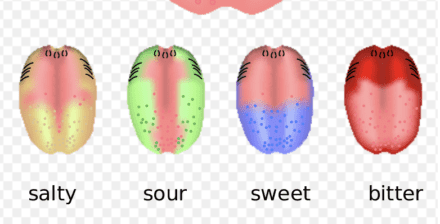 Bitterness is one of 5 basic tastes: Sour, Sweet, Salty, Bitter and Umami (savory flavors). There are many types of bitterness, hence not one avenue to tracking down its source. Bitterness as a positive quality. You can clean out the burrs using a product like Grindz or instant rice. Run the cleaner through the mill until you do not see any more coffee grinds in the mix, and brush the burrs with a stiff brush. If you're using instant rice, grind a small amount at a time so as not to clog your mill. Remove the hopper and clean it with soap and water, but make sure it's totally dry when you put it back.
If you are only grinding for espresso it's a good idea to periodically adjust your burrs farther apart (always adjust while the grinder is on and the burrs are moving!) to dislodge compacted coffee powder, especially if you're using a flat burr grinderA grinder with two flat, parallel disc-shaped burrs. Produces the most even grind at all settings, fine, medium and coarse. Typically more expensive than other mills. like the Rancilio Rocky.You can find all of these cleaning products (and more) on the Cleaning Supplies page on our site.
Our talented staff created some exciting products at the end of last year including letterpress logo coasters, a roast log book, illustrated by our own Mike J and an Antique Roaster t-shirt designed by Tom.