(03/20/12)
We had the opportunity to cup some phenomenal coffees last week while I was visiting Oakland. It was a blast to all get together to look at some new coffees from Ethiopia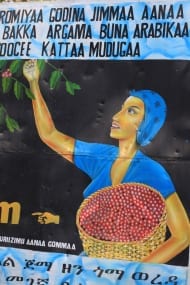 Ethiopia is the birthplace of coffee: it is in the forests of the Kaffa region that coffee arabica grew wild. Coffee is "Bun" or "Buna" in Ethiopia, so Coffee Bean is quite possibly a poor that will be arriving shortly as well as cupping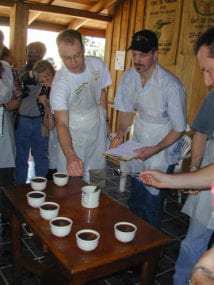 Cupping is a method of tasting coffee by steeping grounds in separate cups for discrete amounts of ground coffee, to reveal good flavors and defects to their fullest. It has formal elements and methodology in through some great coffees from BurundiBurundi coffee bears resemblance to neighboring Rwanda, in both cup character, but also the culture surrounding coffee. Burundi is a small landlocked country at the crossroads of East and Central Africa, straddling the crest of deciding on which lot to get up on shrub. If you haven't peeped it out yet, take a glance at the Burundi Karinzi Maruri Hill page: http://coffeeshrub.com/shrub/coffee/burundi-karinzi-maruri-hill
File this under – Cupping your defects
While cupping through some coffees we were taking some moisture readings as well as UV readings by looking at the green coffee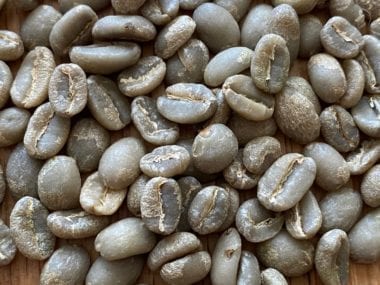 Green coffee refers to the processed seed of the coffee tree fruit. Coffee is a flowering shrub that produces fruit. The seeds of the fruit are processed, roasted, ground and prepared as an infusion.: Coffee under black light. This is something we like to do and have talked about before because it can help show age in a coffee which will be noticeable as "glowing" edges which indicate some moisture loss.
Other defects that are not noticeable to the naked eye are also visible under UV light. While looking at one particular coffee we noticed full on glowing beans, which generally indicates a drying defectIn coffee, a defect refers to specific preparation problems with the green coffee, or a flavor problem found in the cupping process. Bad seeds in the green coffee sample are termed defects, and scored against. There were a large number of these beans in this particular coffee, so we took a 300 gram sample and hand sorted through it to pick out all of the full on glowing beans in the sample.
Glow in the dark defects
Glow in the dark defects
We then set up two sample roasts; one of the cleaned/sorted coffee, and one that was loaded with the sorted out defects (which added up to a little under 10 grams) in order to see what the impact of this defect was on the cup. The samples were set up blind, but not a single cupperOne who cups, or tastes and evaluates, coffee.: A cupper is a person who performs the somewhat formal analysis of coffee quality, called cupping. See the definition of cupping for more information. It has nothing guessed wrong in identifying which sample was the tainted one. The sorted sample had brilliant acidity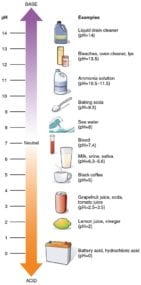 Acidity is a positive flavor attribute in coffee, also referred to as brightness or liveliness. It adds a brilliance to the cup, whereas low acid coffees can seem flat. Acidity can sound unattractive. People may with a clean and sweet finishSimilar to aftertaste, but it refers to the impression as the coffee leaves the palate. Aftertaste is the sensations gathered after the coffee has left the mouth. We combine these to form the "final flavor. The tainted batch had a very noticeable dryness and was very muddled throughout the cup and especially in the finish.
It is always very eye opening to not just try looking at your coffees literally in a new light, but to take the time to sort and then identify what the impact a defect might have on the cup. The original unsorted coffee itself (the tainted batch was a loaded batch in order to accentuate the defect) cupped pretty nicely with a lot of sweetnessSweetness is an important positive quality in fine coffees, and is one of five basic tastes: Sour, Sweet, Salty, Bitter, Savory (Umami). In coffee, sweetness is a highly desirable quality, and the green bean has, but with just a little lack of clarity.