Ethiopian honey is very special, from the white honey of the Cordia Africanus to the amber types and black-green medicinal honey of ground bees.
Thompson made this video in Agaro area of the West and Shakiso in the Guji zone, during a coffee trip to Ethiopia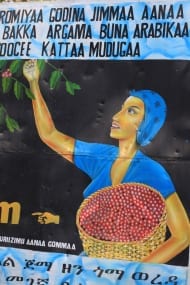 Ethiopia is the birthplace of coffee: it is in the forests of the Kaffa region that coffee arabica grew wild. Coffee is "Bun" or "Buna" in Ethiopia, so Coffee Bean is quite possibly a poor in December, 2016.
Take a look at a honeyIn coffee, honey-like sweetness is often found, but we use terms such as refined honey (highly filtered and processed) as opposed to raw honey rustic honey sweetness. This form of sweetness is largely a dynamic store, hives on a coffee farm and Tom drinking a honey beverage called "briz". Honey is "mar" in Oromifa language.