Taking a look at our offer lists the last few days, I realize that a huge part of our job is keeping coffees separate. Sure, we excel in many other areas too (we are coffee "sourcerers" afterall!), but after taking into account that we currently have over 80 different lots of coffee for sale between Coffee Shrub and Sweet Maria's, I find myself greatly appreciating our warehouse crew's attention to detail, keeping each lot separate from the filling stage all the way to the picked and packaged orders.
Starting here as a warehouse worker myself, I know that even without tasting all of our coffees you get a sense of just how diverse coffee can be – from the array of 'green' smells released from a fresh bag of raw coffee, to the visual differences that come with varying processingThe removal of the cherry and parchment from the coffee seed.: Coffee is either wet-processed (also called washed or wet-milled) or dry-processed (also called wild, natural or natural dry, and we abbreviate it DP sometimes). methods and varietals. But when it comes to comparing coffees, there really is no substitute for tasting. And that's what we did this week – gather the whole Sweet Maria's team around a folding table to taste and talk about four very different coffees.
This wasn't about parsing out obscure flavor descriptors, or looking for minor differences in cleanliness and acidity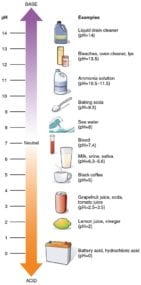 Acidity is a positive flavor attribute in coffee, also referred to as brightness or liveliness. It adds a brilliance to the cup, whereas low acid coffees can seem flat. Acidity can sound unattractive. People may. It was to illustrate that in some cases, the stark contrasts we see/sense in the green coffees we handle are just as easily tasted in the brewed coffeeBrewed Coffee refers to all coffee preparations produced by adding non-pressurized water to coffee grounds. Contrasted with espresso coffee, which is produced under pressure, brewed coffee is primarily an extraction, and contains a lower amount. You don't need a refined palate to taste the difference between YemenYemen has a coffee culture like no other place, and perhaps some of what we enjoy in this cup is due to their old style of trade...: Technically, Yemen is on the Asian continent (on and SumatraIndonesians are available as a unique wet-hulled or dry-hulled (washed) coffees. Giling Basah is the name for the wet-hulling process in Bahasa language, and will have more body and often more of the "character" that, or dry and wet processed coffees from the same part of Ethiopia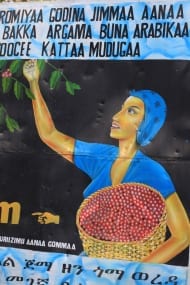 Ethiopia is the birthplace of coffee: it is in the forests of the Kaffa region that coffee arabica grew wild. Coffee is "Bun" or "Buna" in Ethiopia, so Coffee Bean is quite possibly a poor. And if you're anything like me, tasting different flavor profiles from one coffee to the next only reinforces the way I remember these coffees.
But perhaps most important, everyone had something to say about the flavors they tasted. You don't have to be a professional coffee taster to do this, and when putting exotic coffees such as these on the table, everyone invariably had a lot to say. So we took a break, tasted coffees together, and talked about the "how"s and "why"s of four very unique cup profiles.